I'm going to begin this post by not acknowledging the fact that it has been (ahem) well over a month since I last updated! Let's just move right along, eh?
Summer is in full swing and it has been a very eventful one already for the folks at Casa Lucy. I got a new job (another one!) and started just a few weeks ago. It's been awesome being back in the publishing world. Branden got yet another motorcycle (that makes two motorcycles and two motorbikes in the garage, in case you're counting. I am.) but very unfortunately fractured his patella when he was run off the road by a terrible driver who ran a stop sign. So since he'll be in recovery for the next 8-10 weeks (ugh), projects around the house have slowed considerably. I'm just relieved that nothing worse happened… thank god for helmets!
As a birthday gift, Branden's grandmother so generously got us a new patio set for the backyard. As you'll recall, our last table shattered in the Great Ice Collapse of 2011:
I had been eying this Martha Stewart set (fancy!) at the store for a while but it was muy expensive-o. It went on clearance at Home Depot but the two closest stores were sold out. Luckily we were able to snag one of the very last sets a couple of towns over!
The cushioned chairs are really comfortable and the table is large enough that we'll have plenty of room for entertaining. We had such a hard time trying to cram people around our old square table. Having this much space has been great. It's a definite "grown up" set. And since the table is much wider, we're able to put food in the middle and it's luckily out of Lucy's reach!
This patio area had gotten pretty neglected after the winter and was looking rather sad. It was time to spruce it up! After a major cleaning, I picked out some annuals in vibrant colors along with two extra large planters.
I mixed the different flower types in each planter. I just love how bright and happy the colors are!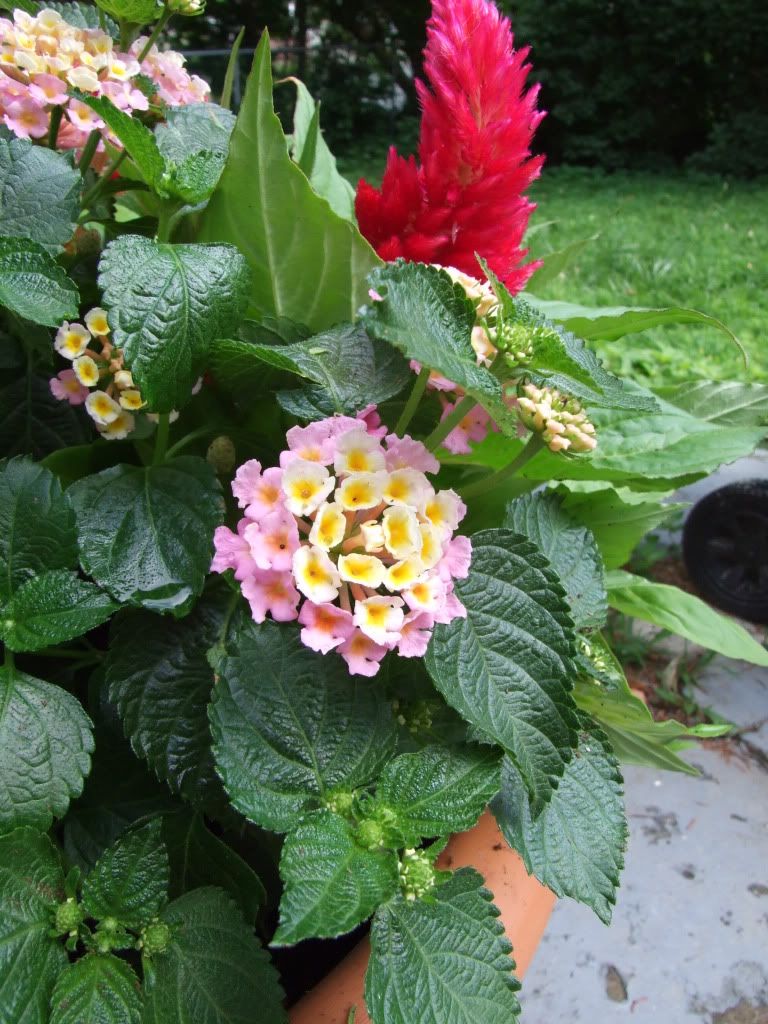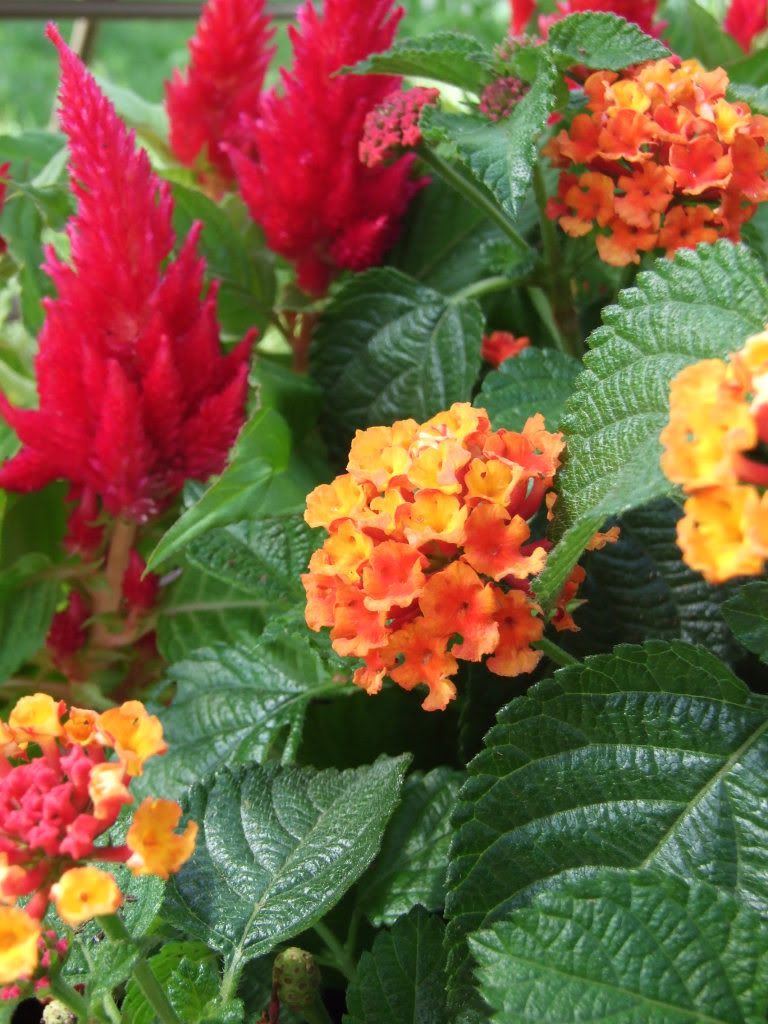 These planters definitely added a much-needed punch of color out here.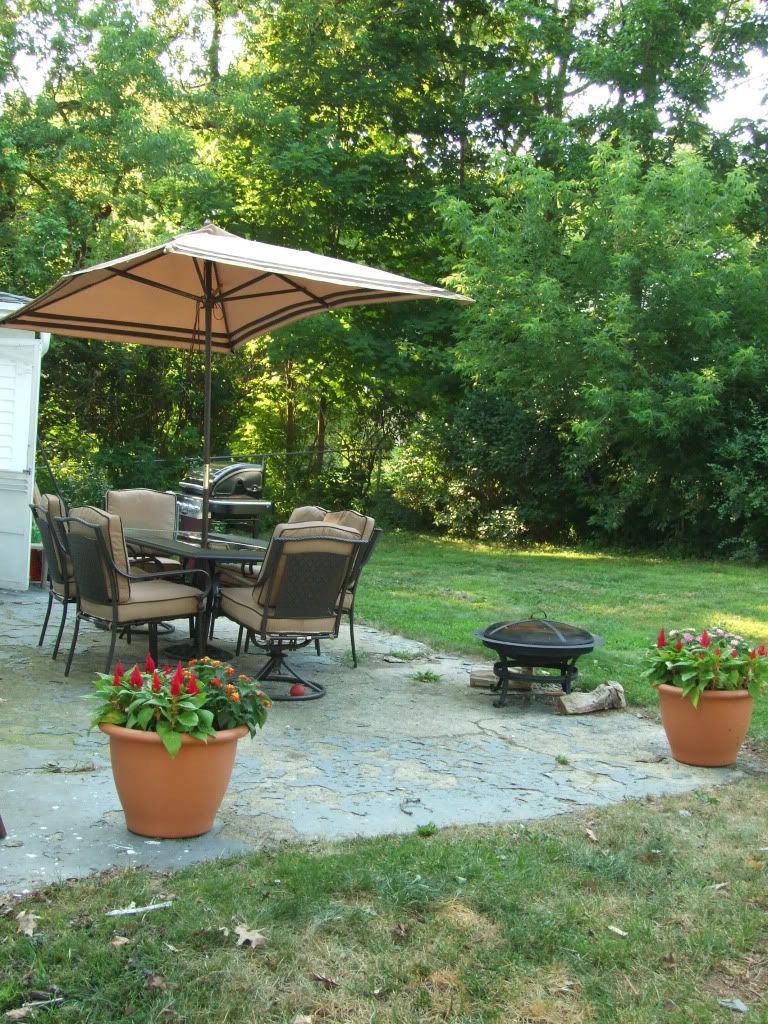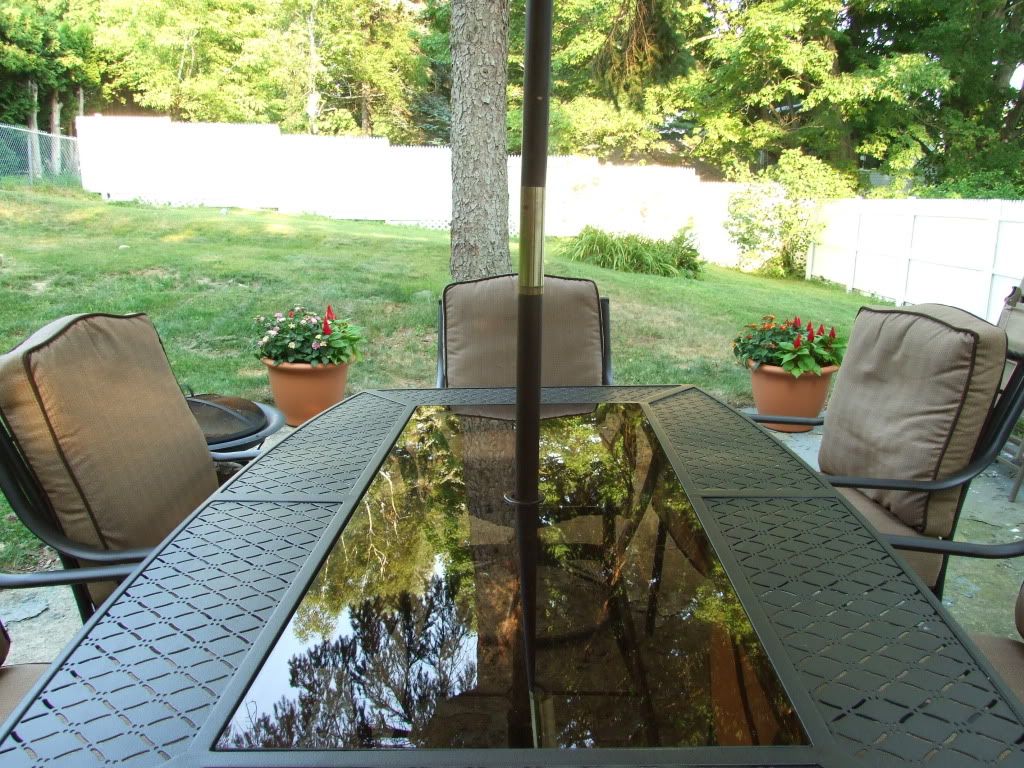 We would love to do a full overhaul of this patio (probably involving a backhoe, seriously) and put down some nice brick pavers or something better than cracked concrete with chipping paint on top. Ugh, I hate it. BUT, that's a bridge that we can't quite cross yet, so for now we're going to have to deal.
It's been incredibly hot the last week or two (temps in the 90s pretty much every day!) so we've been trying to enjoy the sunshine on the patio but it's been tough! Lucy would much, much rather melt into a puddle in the air conditioning...