Just a quick update before the Thanksgiving holiday... the drywall has started to go up in the new addition! We are psyched!!
Here's Lucy checking out the new mudroom, looking into the living room extension:
The crew insulated the exterior walls earlier in the week, and then starting drywalling yesterday.
Below is the framed-in fireplace in the living room addition, with an actual ceiling in place! It's really tight in here right now with so much equipment, so it's tough to visualize, but bear with me...
Here is the other end of the new living room, with the fireplace on the right, looking back out towards the new mudroom: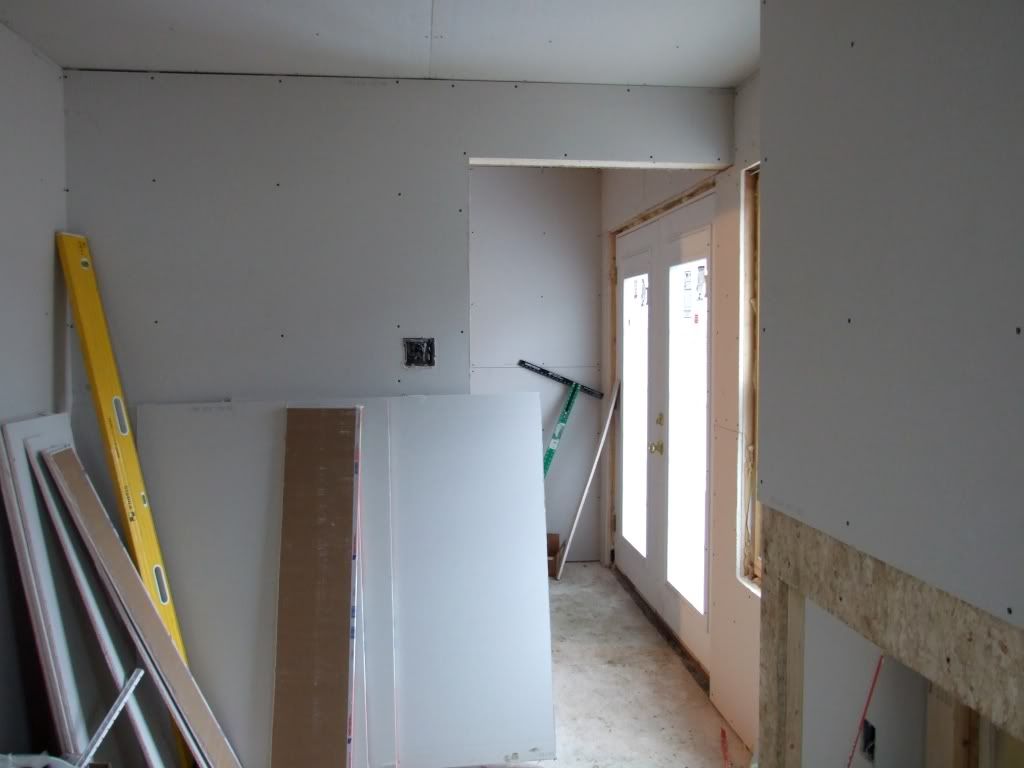 It's incredibly gratifying to see actual walls and ceilings up in the addition. It feels like we're somewhere near the end of this seemingly endless project.
The crew started installing drywall in the new bathroom as well, but as of this afternoon only got the ceiling and some of the walls in. (Inexplicably, they decided not to cut around the window before they packed up for the day...) The framed-in section on the right is going to be home to our washer and dryer, behind bi-fold doors: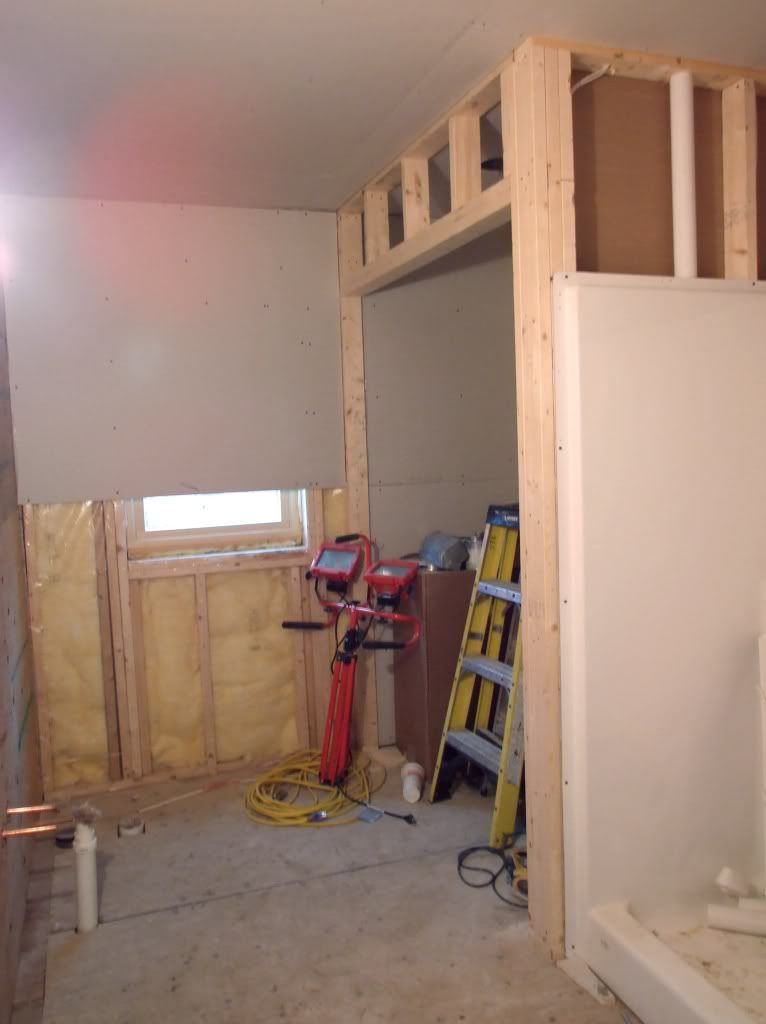 Here is another view of the recently drywalled mudroom, from the kitchen: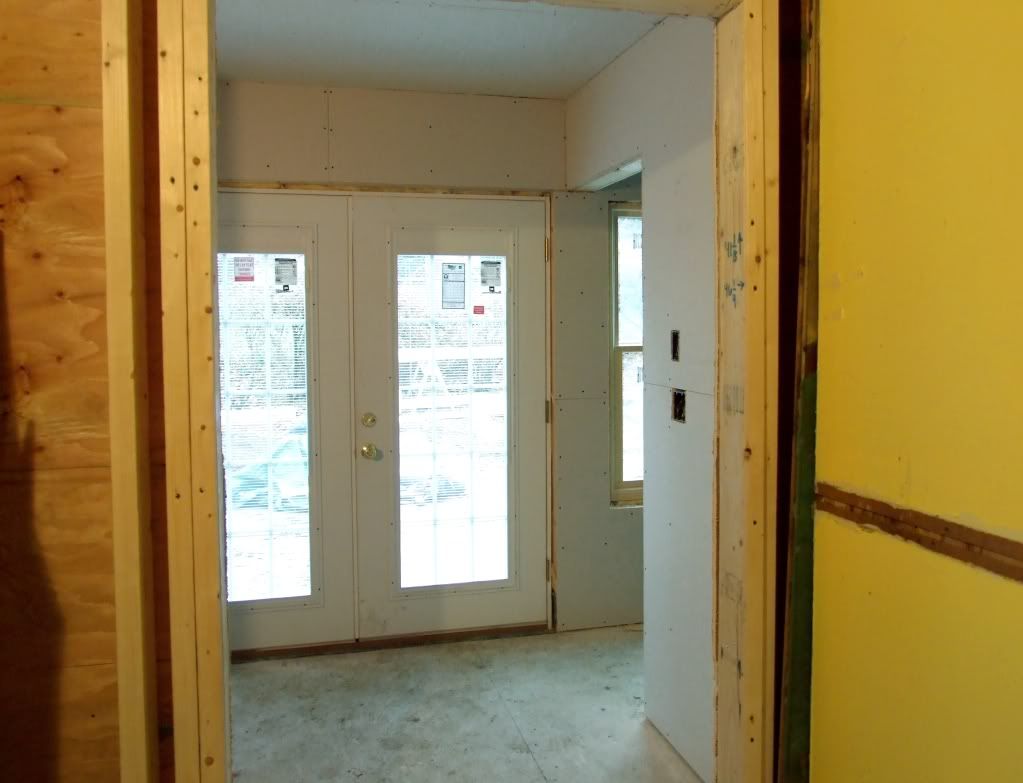 Unfortunately, the kitchen itself hasn't changed and is still a total mess: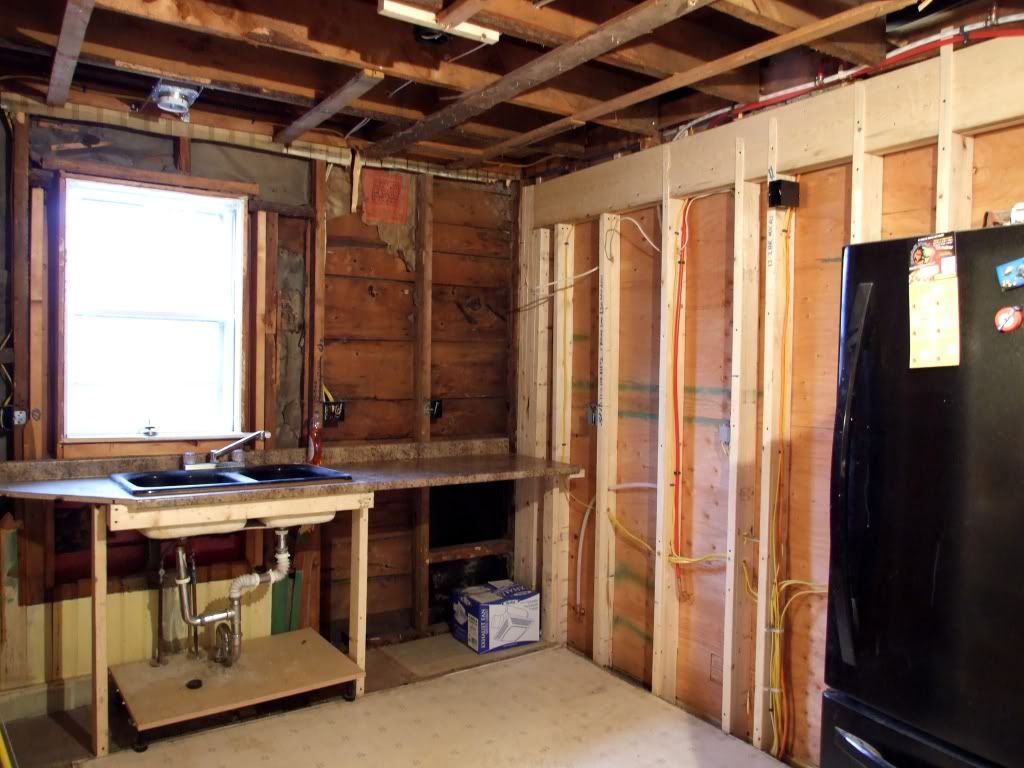 At least we got out of cooking anything for the holiday! ...Womp, womp.
Not too long ago, our contractor had planned on being completely finished by Thanksgiving. What a hilarious notion that is now, huh? There's still so much to do, but it feels like we're getting there finally.
To get serious for a moment, though, I am incredibly thankful to have had the support of our families throughout this whole chaotic and stressful process. While 2011 has definitely had a ton of ups and downs and changes galore, I'm so thankful for everything we have and everyone we share it with. Happy Thanksgiving, all!