So I got home after work today to find that our entire kitchen has finally been demolished!
You'll remember that back when I
explained our plans
for renovating the kitchen (which later turned into a
much larger renovation
with construction of a new addition), the kitchen looked like this: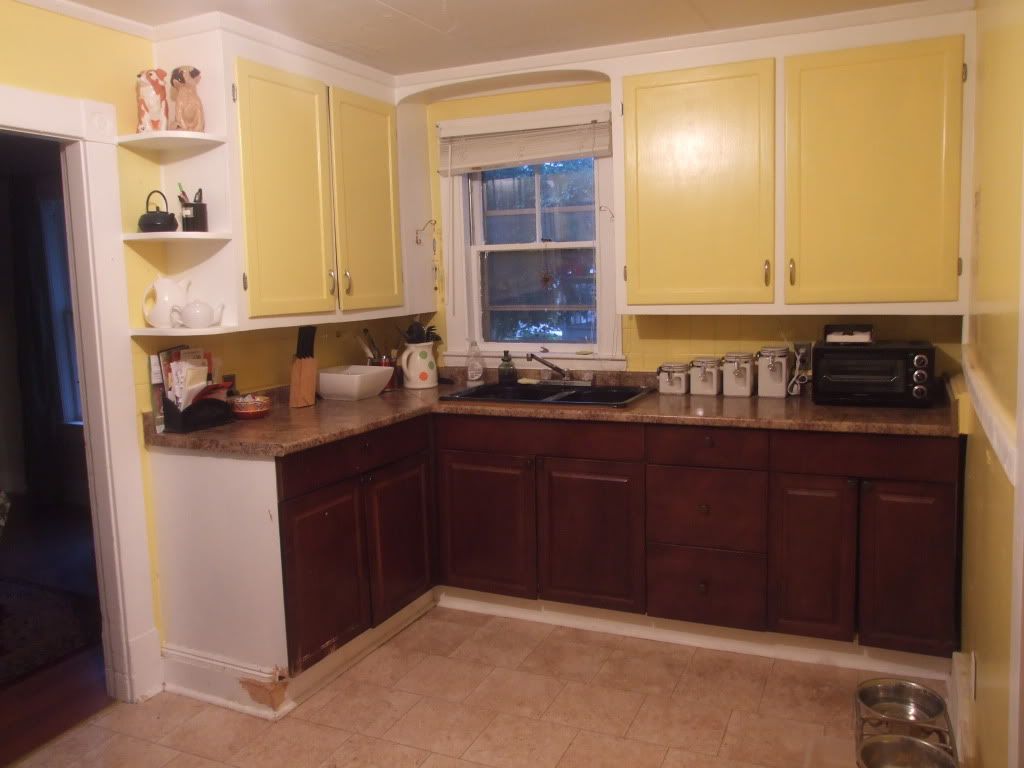 Welp, the kitchen is now stripped to bare bones and looking like this: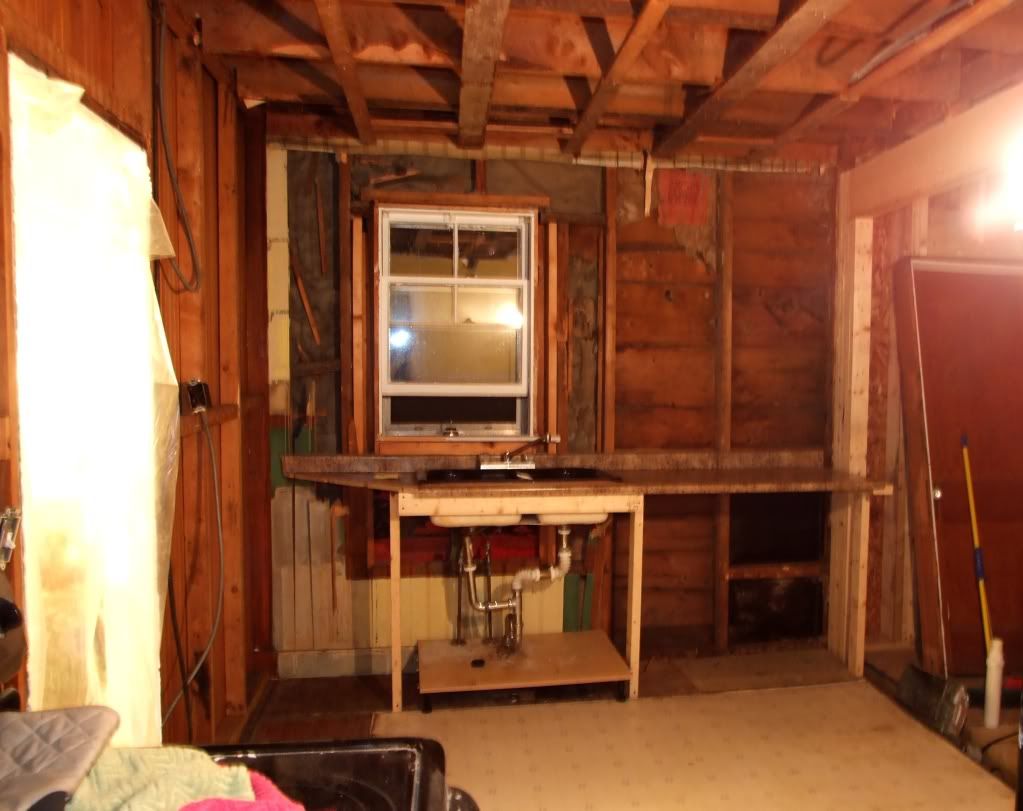 All of the cabinets were ripped out today, as well as the majority of the countertops. The big opening on the right is the new 3/4 bathroom in the addition. There will be a wall built there between the kitchen and bathroom, and the new kitchen cabinets will eventually continue across that wall.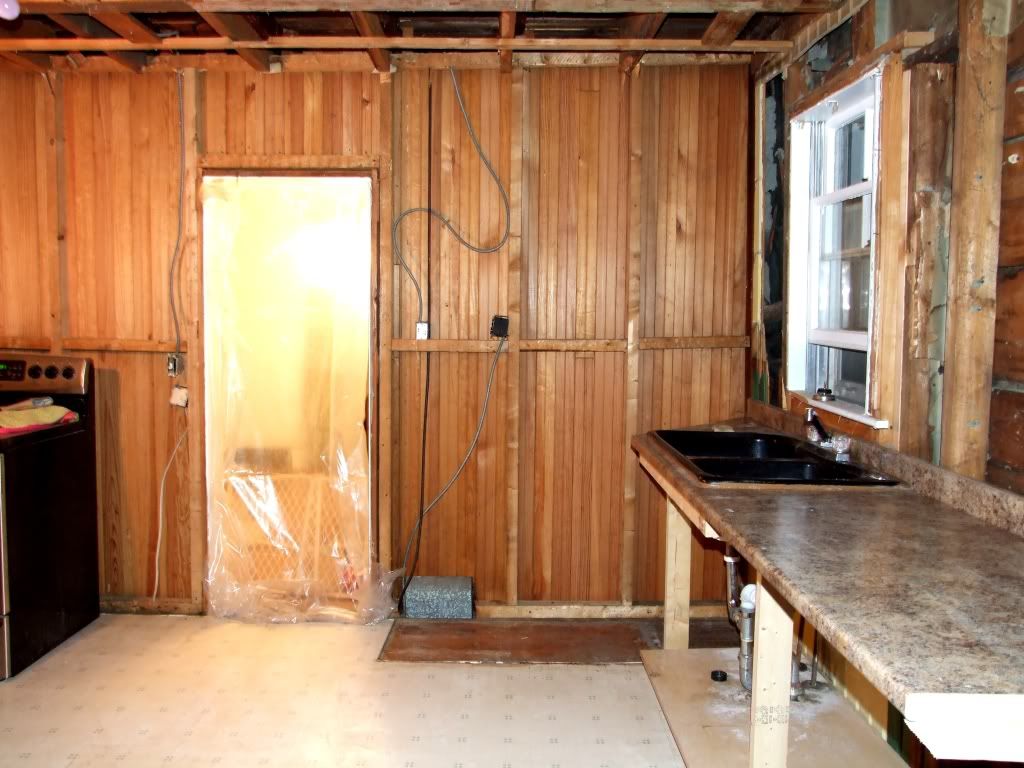 The drywall was removed, revealing more of the solid wood beadboard that we encountered in the rest of the downstairs
when we renovated last summer
. The crew dropped the ceiling and pulled up most of the laminate floors. Underneath was a layer of white linoleum, and underneath that is hardwood flooring (which you can see in the corner above). Unfortunately the wood flooring in the downstairs doesn't look to be in good enough shape to refinish, so we'll likely still be sticking with our plan to put down tile in the kitchen, new mudroom, and new bathroom (plus also installing new hardwood floors in the living room addition, current living room, and dining room).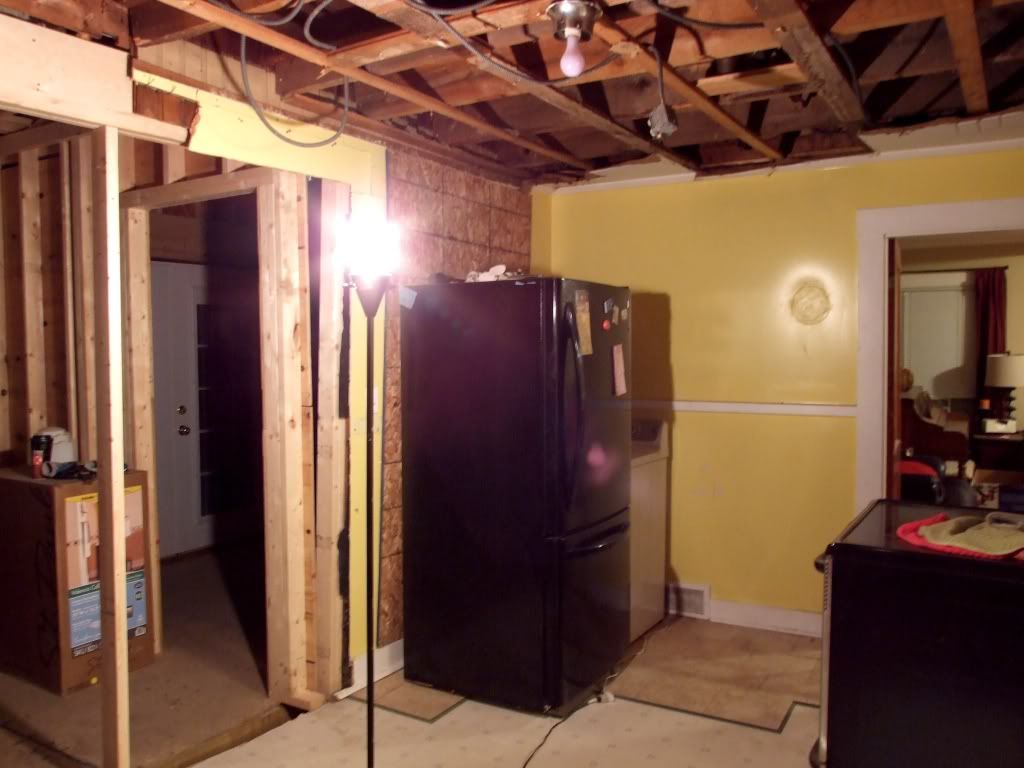 The wall behind the fridge (where there is currently a sheet of plywood) will be an opening into the mudroom (you can see the new patio doors in the background there). This corner used to have a window and door: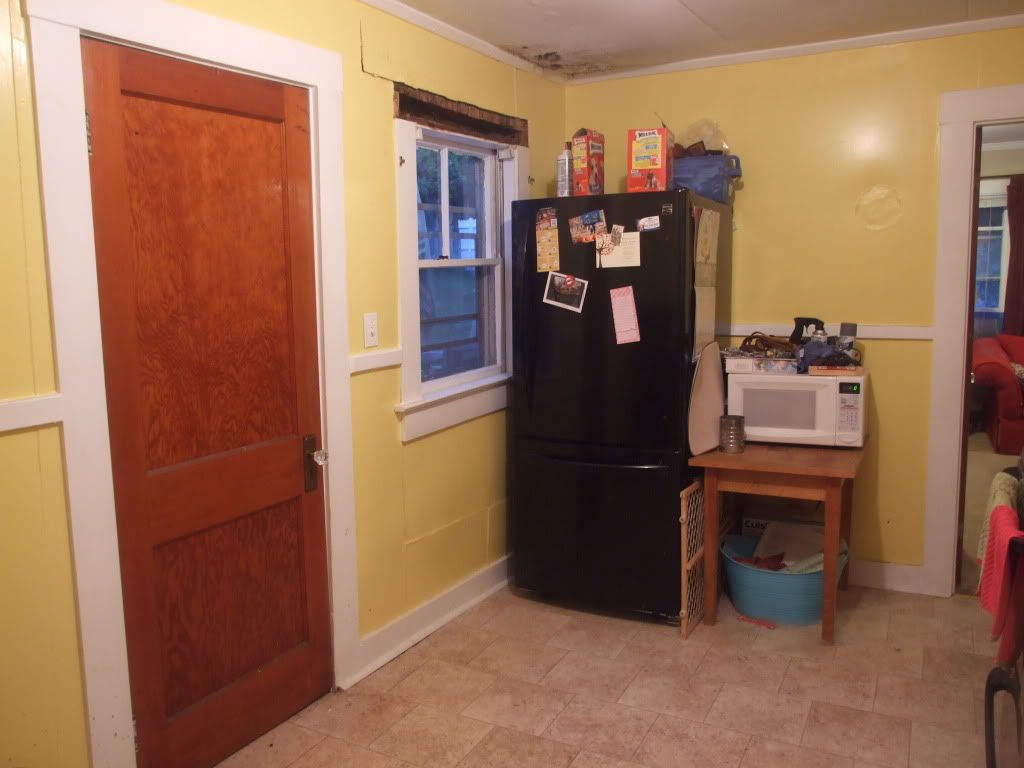 Much like
the newspaper pages we found
inside the walls in the rest of the downstairs when we demolished last year, the kitchen had some interesting artifacts beneath the drywall, like this old roofing material label: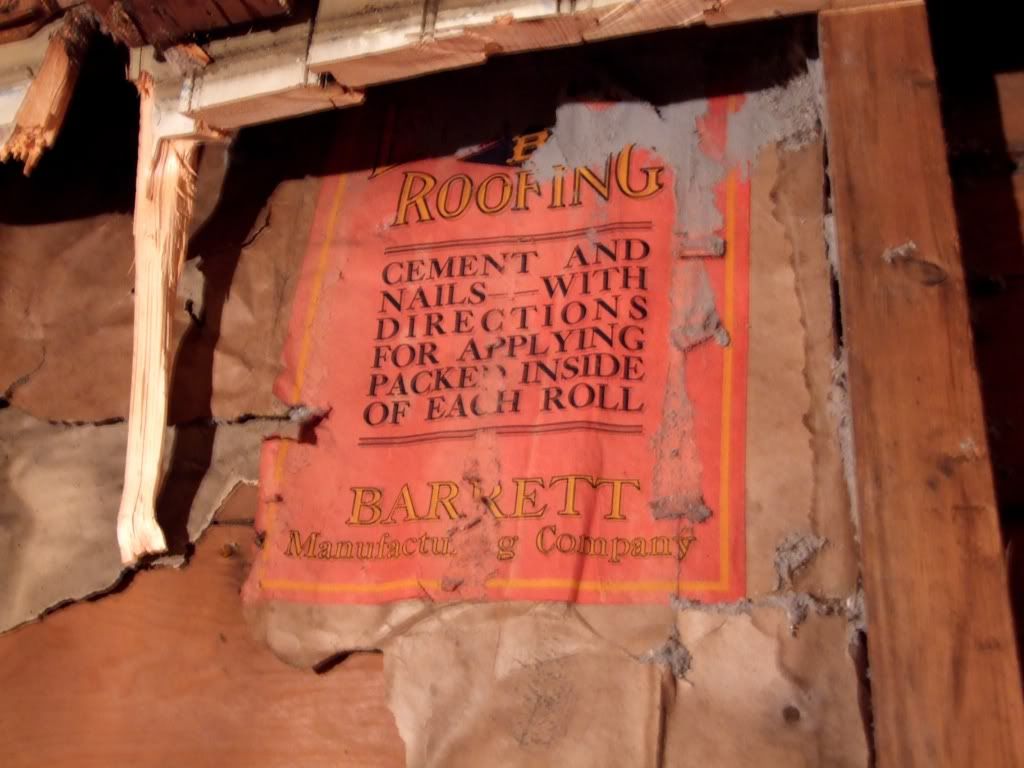 Here is another view of the newly opened up kitchen: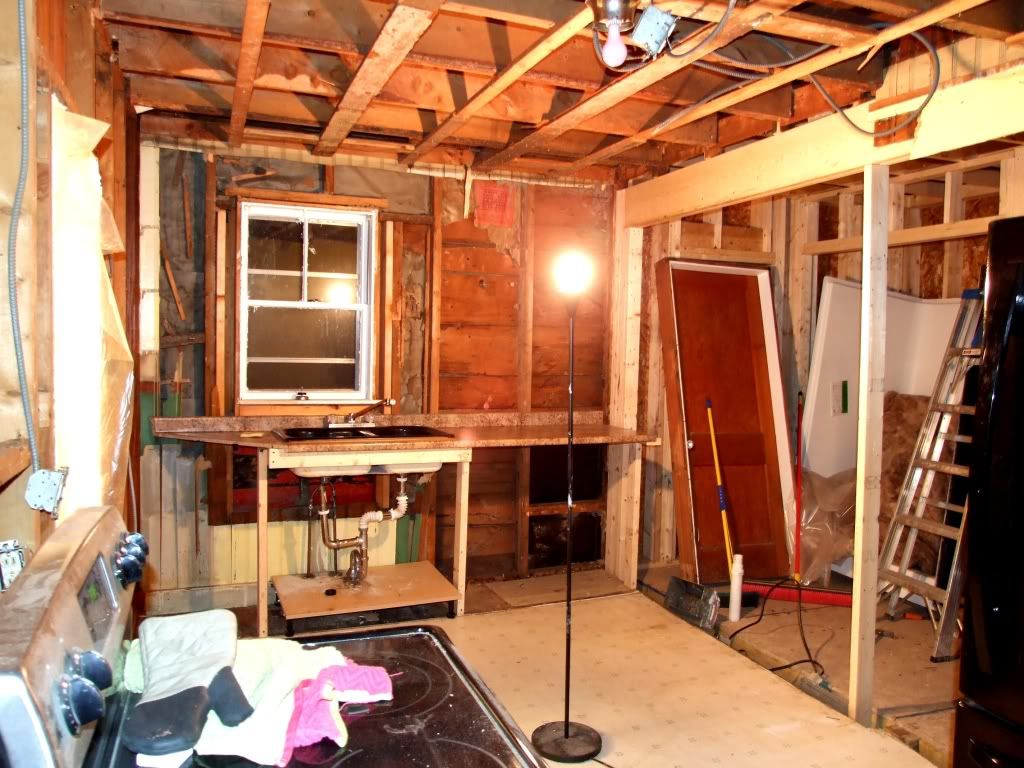 Such a disaster!
I do feel like this is a step towards some major progress, though, so I'm excited! Hopefully we'll have the back wall in the living room taken down soon too, so we can really get an idea of how the new addition will blend with the rest of the house. In the meantime, we certainly won't be cooking any meals in here...