This week the living room extension in our new addition went from this:
To this:
The wall between the addition and the rest of the existing living room finally came down!! It felt like a huge step in this neverending process.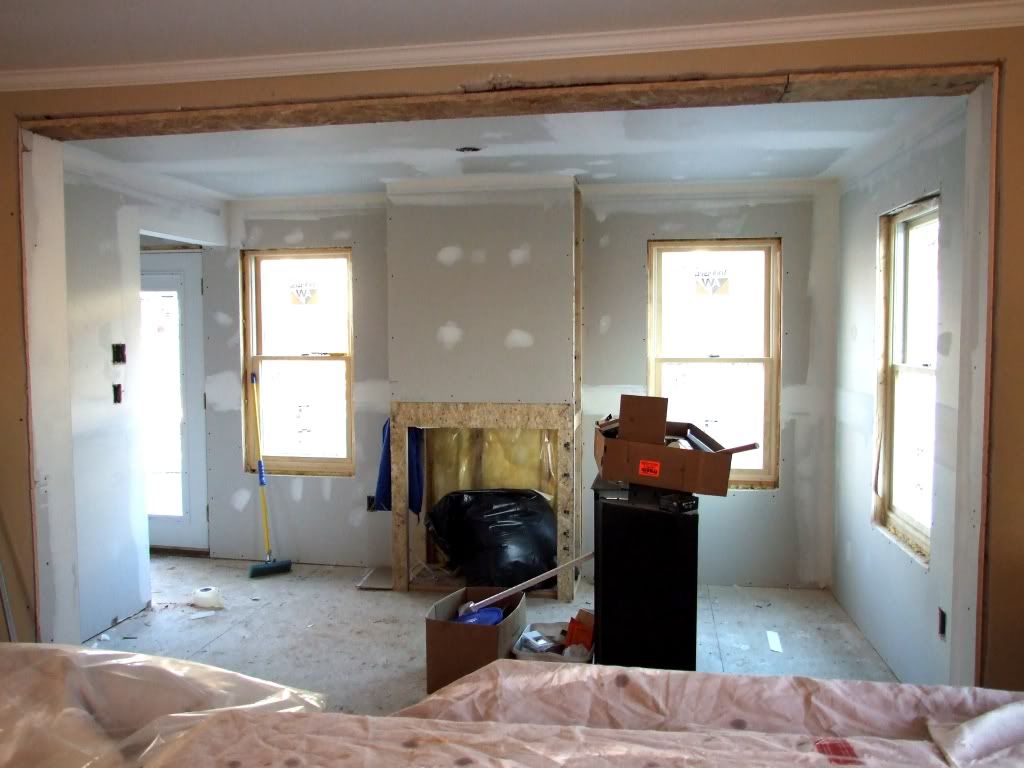 We were worried that it would make the living room too big, but it looks great! As you walk in the front door now, your eye goes straight back to the new fireplace. It will make for a great focal point once it's installed. The gas fireplace is that big black box on the right in the photo above. A trench was dug outside for the pipes, and the gas company should be coming to install the gas lines early next week. I can't wait to see it in place!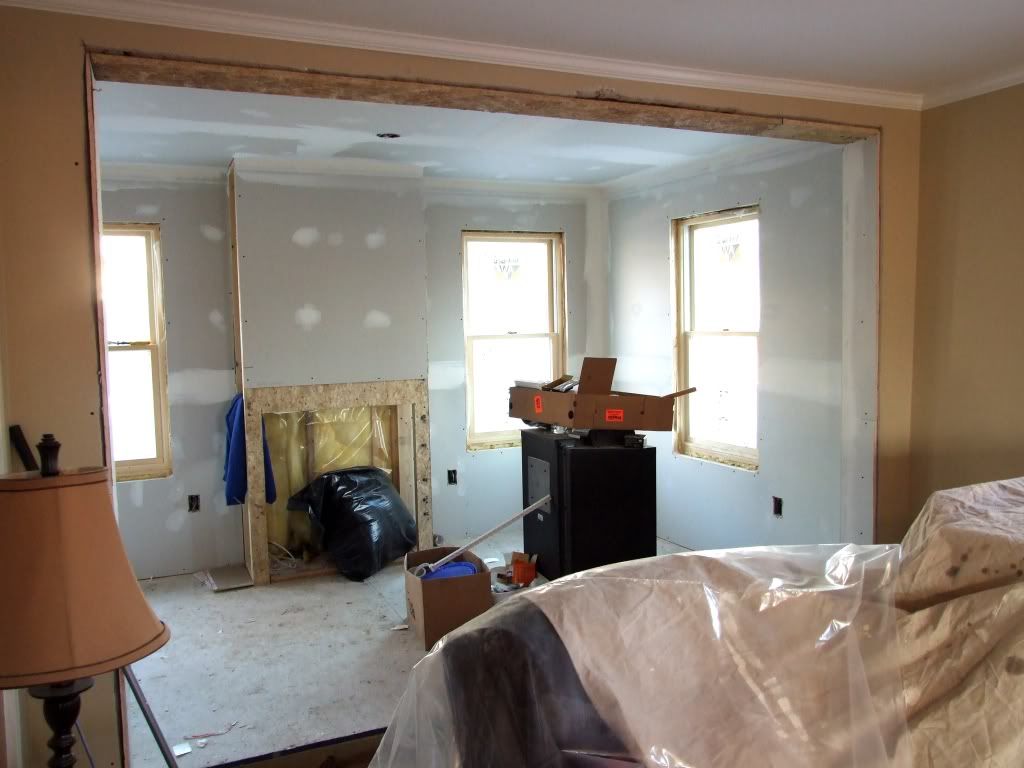 This new opening will get trimmed out with wood and the top header will match the existing beam that runs across the ceiling on the other side of the room. There is so much light throughout the whole living room now with those three new windows added. Plus the french patio doors in the new entryway shine some light into the living room as well. I can so picture myself curling up by the fire in here with a nice cup of tea. :)
The drywall in the rest of the addition was completed last week, and all of the joints were taped and mudded.
Here's a view of the bathroom, looking out into the mudroom. You can see just a hint of the doorway to the living room extension:
Having the living room wall down now, we can really see how the addition flows with the rest of the existing house. The layout all makes sense and feels very natural, which is exactly what we had in mind. Nothing seems like it was tacked on as an afterthought.
This coming week, our contractor is going to finish mudding and sanding the joint compound on the walls and ceiling, then will prime and paint by mid-week. (We picked out paint colors today, which is the most difficult job for some reason. I'm too indecisive! I think we're happy with our choices, though.) The floors in the living room will also be hightened to match up to the addition. Then the electrician will finish up the details like the outlets and light fixtures.
I never thought I'd say it, but we're so close to finishing up this phase of construction! Once the crew is out of here, the very first thing we're doing is lighting a fire in the fireplace and putting up the Christmas tree!!