In the last couple of days, we've made a ton of progress with getting in the foundation for the new addition!
First the crew poured the footing, adding rebar for extra support.
After the footing set, the wooden forms were removed.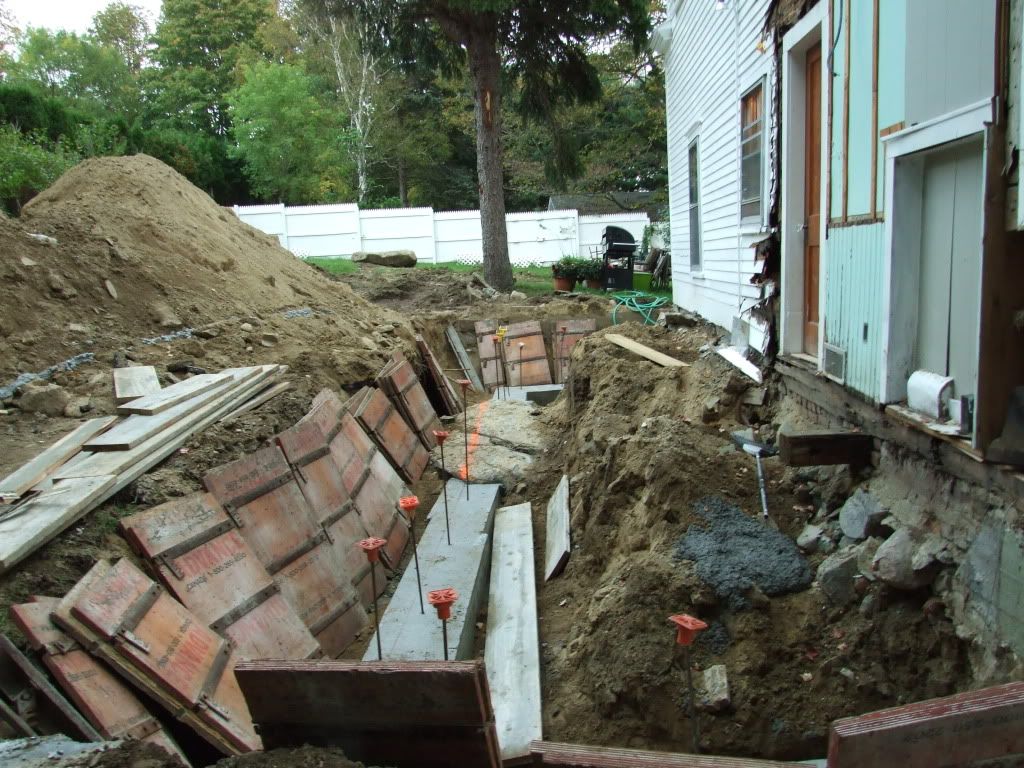 Then the interlocking forms were placed to prepare for the foundation sides to be poured.
That giant boulder under the house was cleared and made ready for the concrete to be poured over it.
The next day, the interlocking forms were arranged along the perimeter of the foundation and the concrete was poured between them.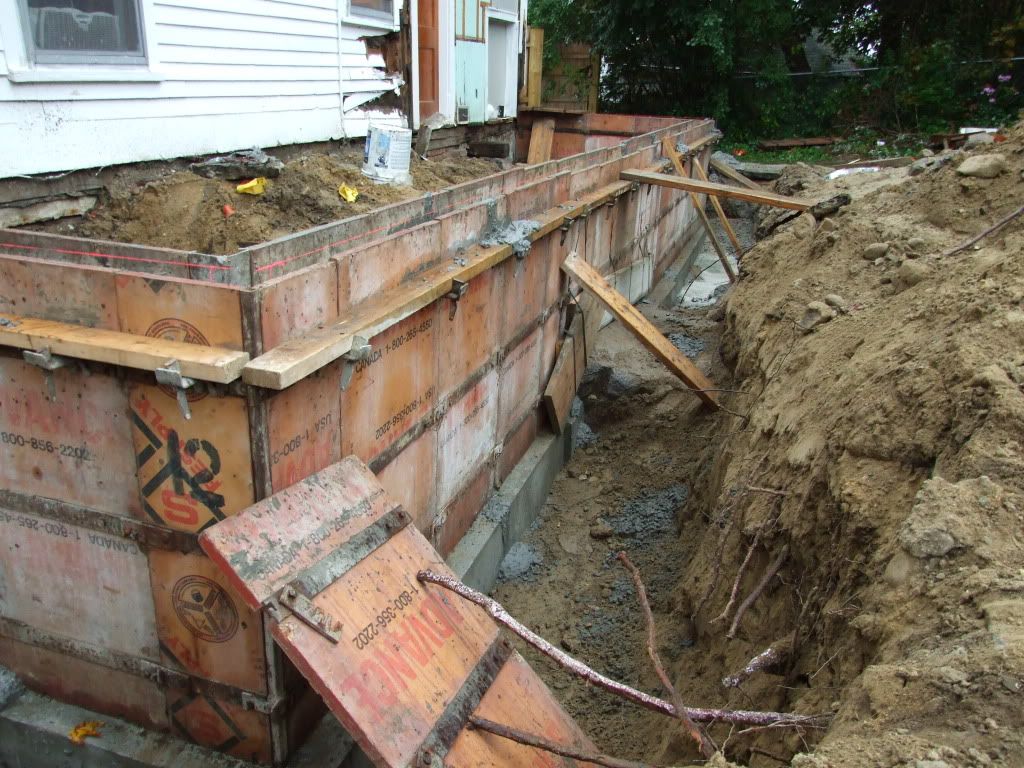 You can see the rebar supports sticking out of the top of the foundation. Those will eventually be trimmed down.
After the foundation is fully set, the forms will be pulled off. After that, the flooring and framing should go up quickly!
In the meantime, our front yard has become almost as much of a mess as the backyard...
Between the bobcats, cement trucks, and pickups that have been driving through the front yard over the past couple of weeks, the front yard is pretty well destroyed. We'll definitely have a lot of work ahead of us next spring!