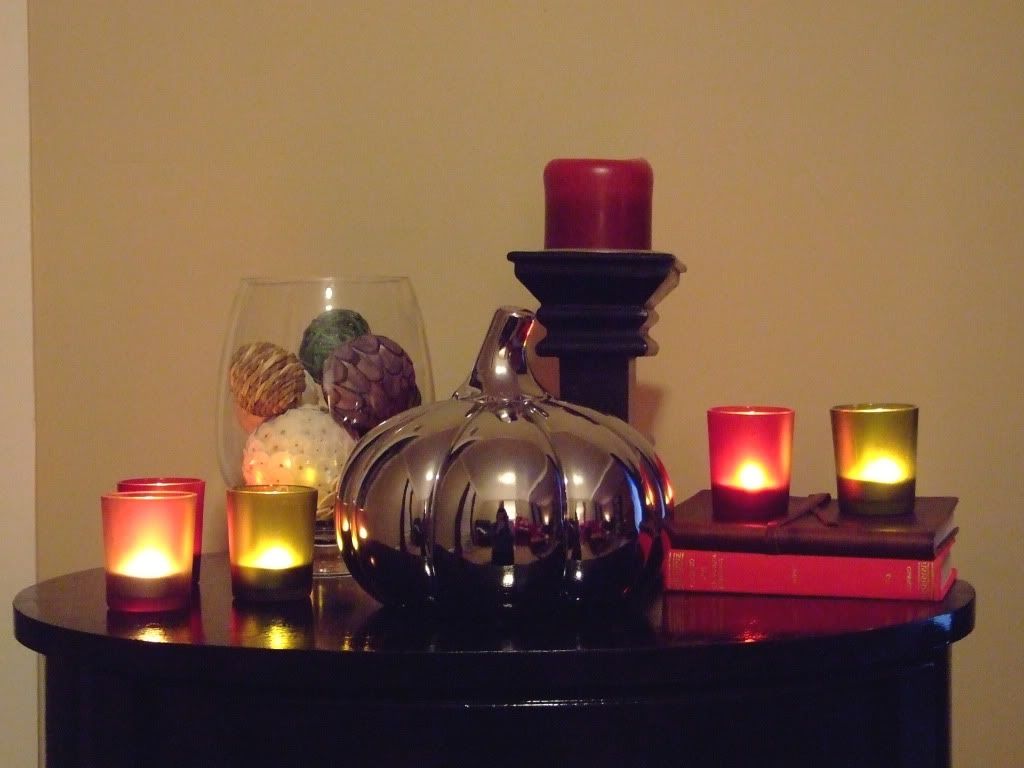 I love my house. Really, truly, love it. The more we settle and live in it, the more I love it.
However.
As the nights are getting colder and the leaves on the twin maples outside are turning bright red, I am really wishing that we had a fireplace with a mantle.
Don't get me wrong, I still love this house! But I can't help feeling like I'm missing out, not being able to decorate a fireplace mantle for the seasons. And what about Christmas?! Where in the world will we hang our stockings? This will require some creative solutions.
So that I don't feel left out, I've decided that our
recently refinished telephone table
will act as our makeshift fireplace mantle. So I decorated the tabletop for fall.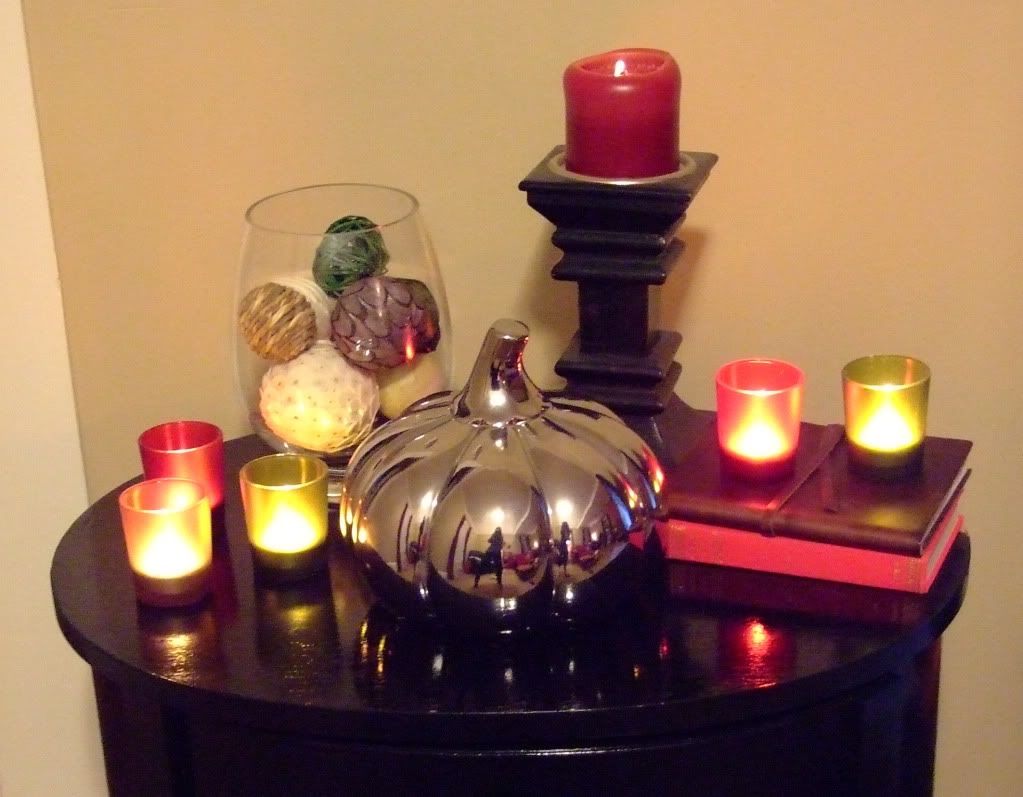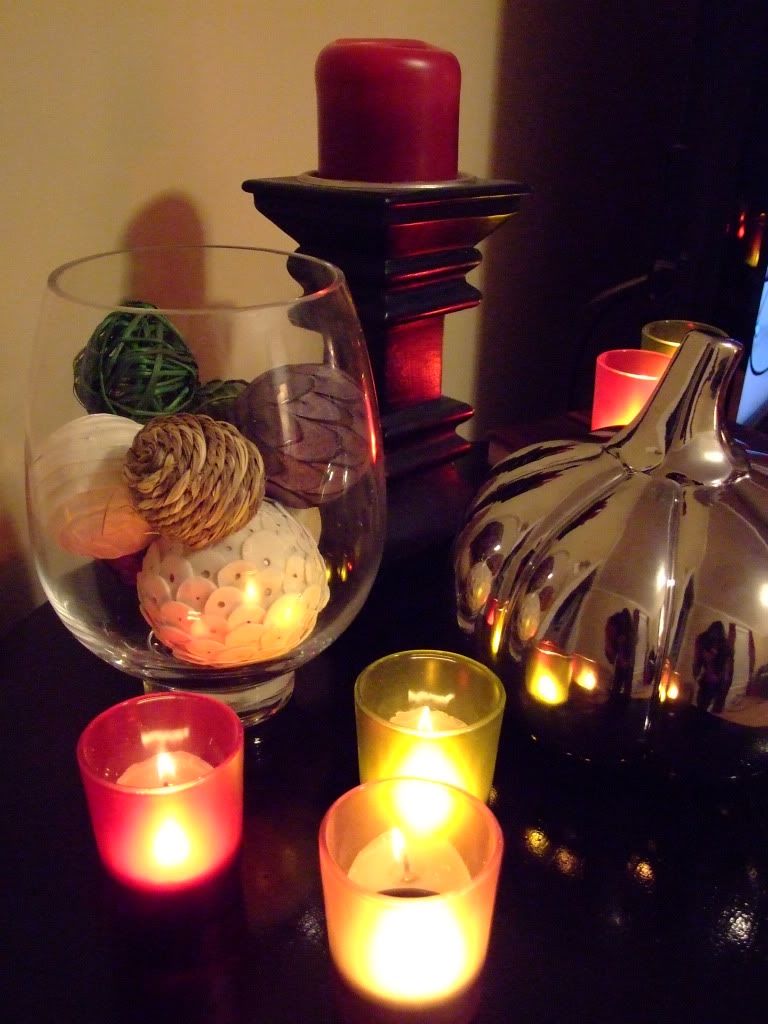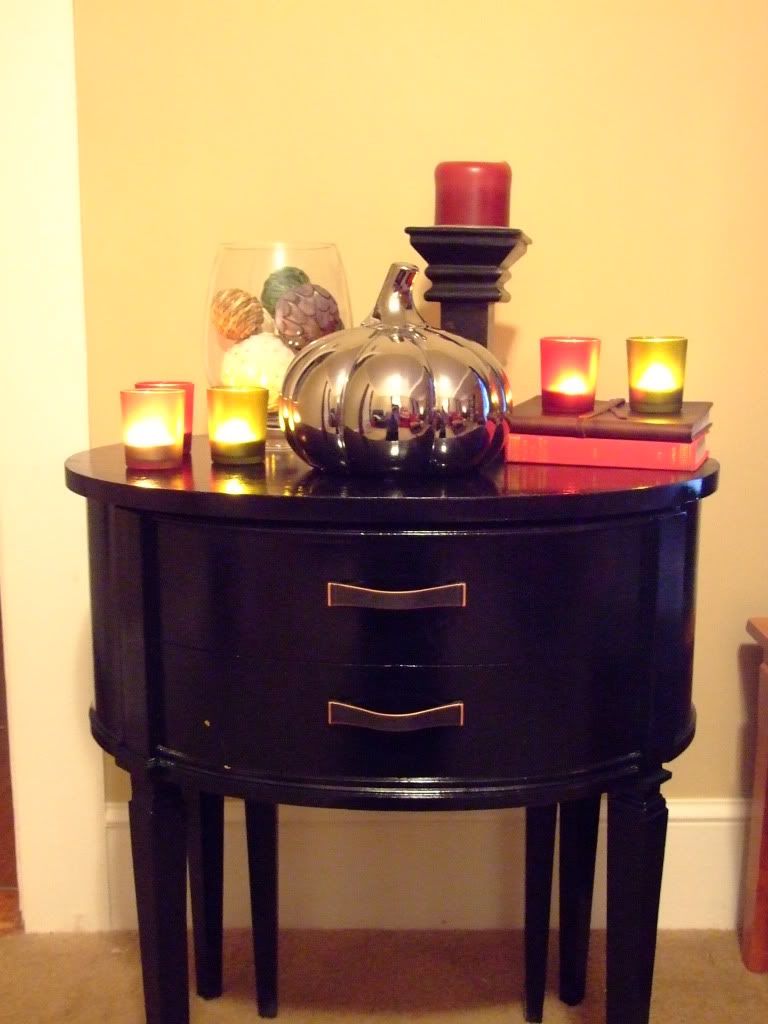 It's not as good as a roaring fire, but it will work for now. :)
I also filled the red bowl on the coffee table with some gourds and decorative green balls to add some texture. Lucy doesn't seem to want to use them as chew toys yet, but I'm keeping a close eye on her just in case.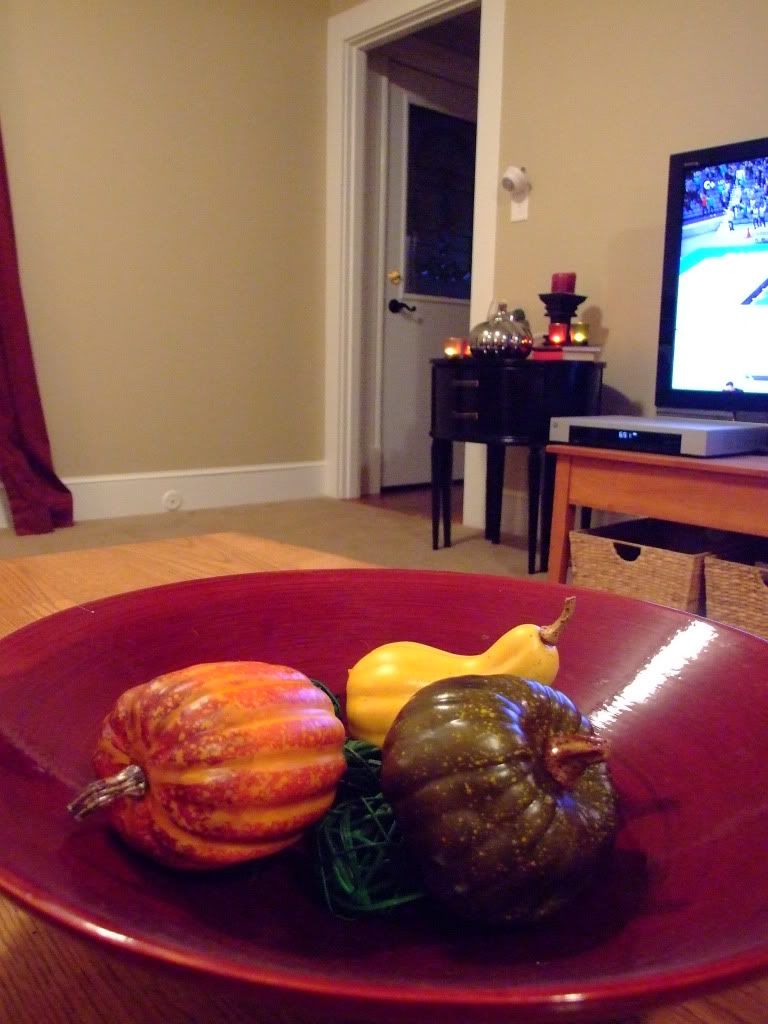 You can see the
telephone table
fall mantle in the background. And NBA 2k10 happening on the tv. Boys.
In case you haven't noticed, I'm in full-on fall mode. I even broke out my leather riding boots for the first time this season. This weather makes me want to be productive, and we have tons of projects on our plates, as always. On the list for the next couple of weeks is putting up the fence in the backyard, finishing the tiles in the mud room, and installing a shelving unit in the office closet. (Plus those big trees we love so much out front are making quite a mess of the front lawn, so some heavy duty raking will be going down.) I'll hopefully have lots of progress to share very soon, so stay tuned!
P.S. "mantle" is a very strange looking and sounding word when you see it over and over again. Just me?