Here we are at the start of day three of our four-day bathroom renovation. We've gotten a ton accomplished in the last two days! I'm confident that we'll be able to get all of the major stuff finished before Tuesday.
First thing we did was drop the ceiling. Then we started pulling down the tiles in the shower.
All was going well until we discovered this: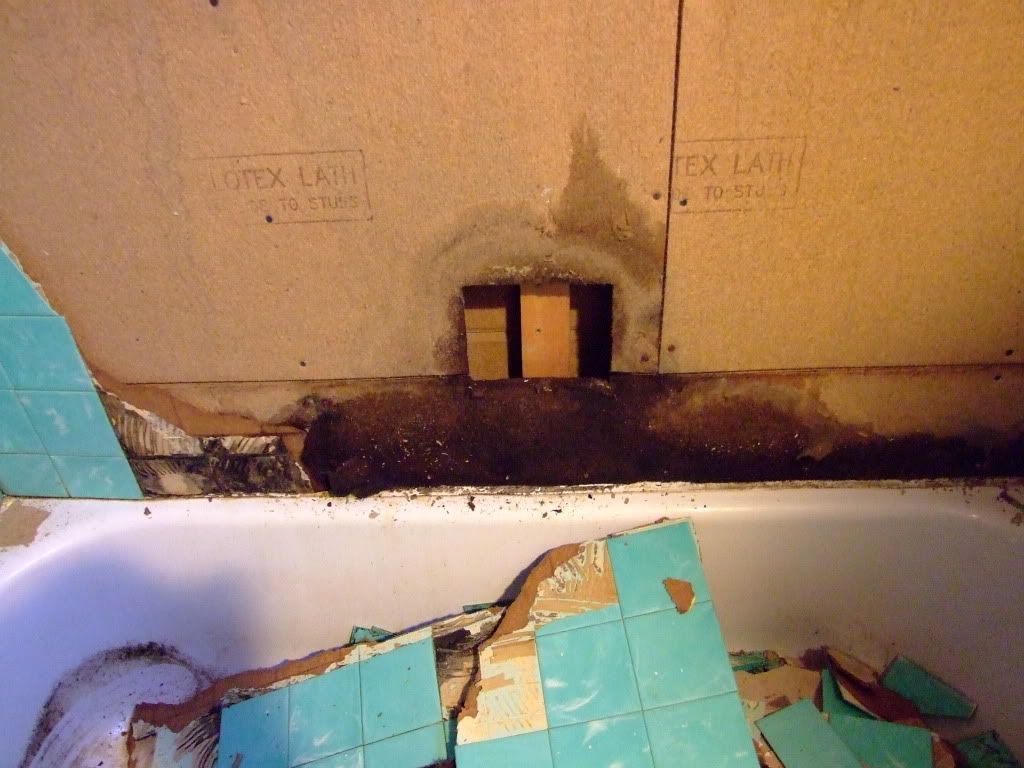 Black mold, awesome! This is the spot where the tiles had started falling off previously, so I wasn't surprised to see that we had some moisture there.
So we changed plans a bit and pulled down the drywall around the entire shower. We figured we might as well take it down to the studs and replace everything--even the spots that aren't currently damaged--to be sure that it doesn't happen again.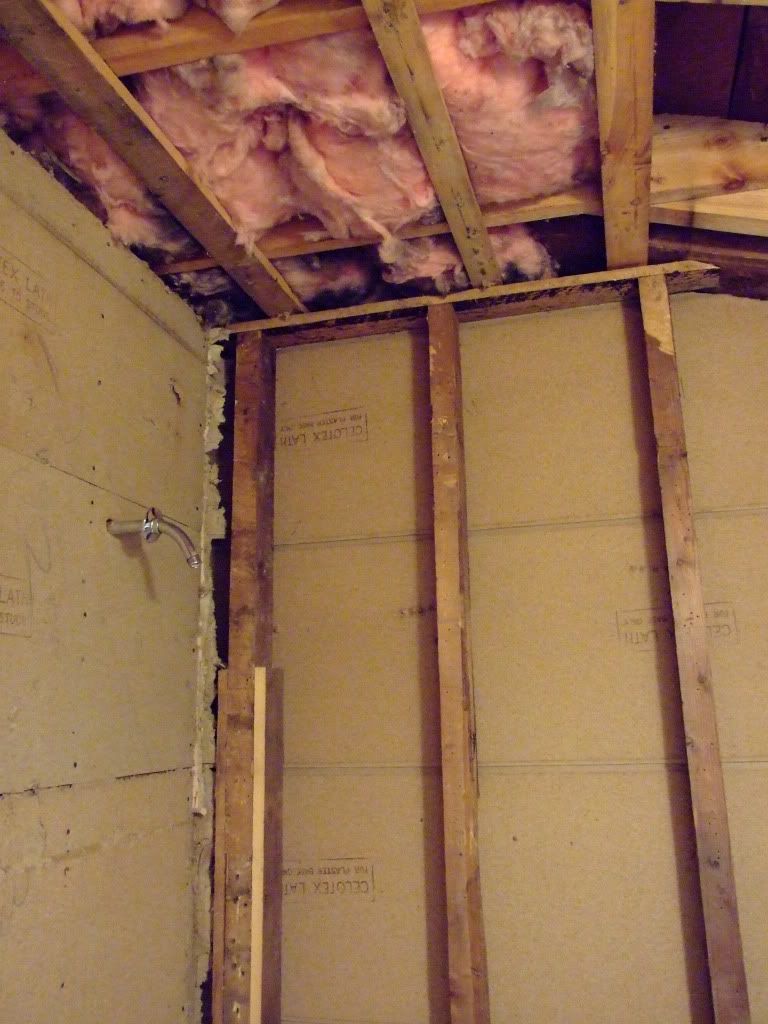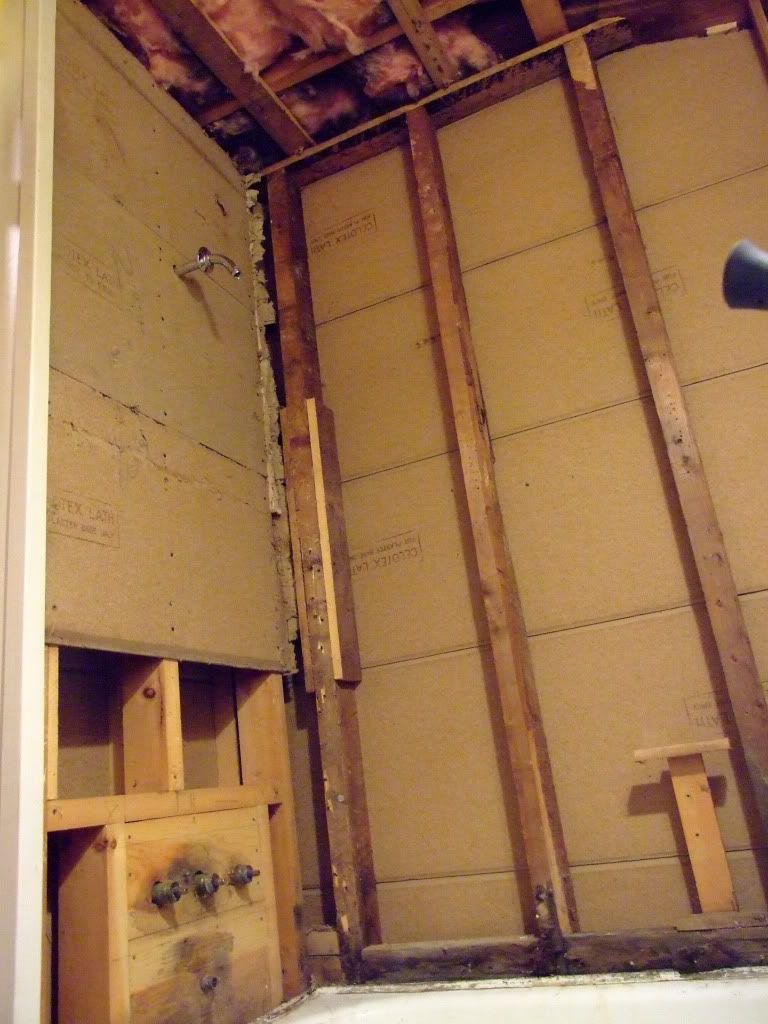 After bleaching the crap out of everything we put up a vapor barrier across the ceiling and down the walls. This helps prevent further moisture.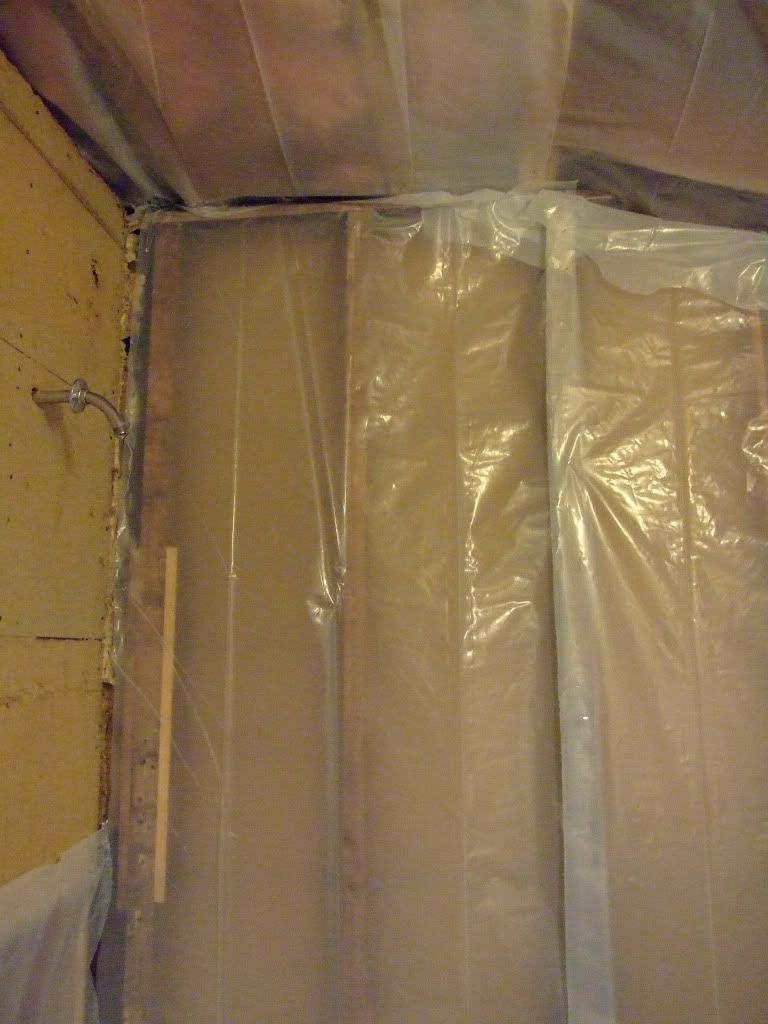 Then Branden and our bff Josh hung the drywall (the purple board underneath in the picture... didn't have time to take a pic of just this step, sorry!) on the ceiling and walls, taping and mudding along the seams. This particular drywall is mold and mildew resistant, so ideal for bathrooms.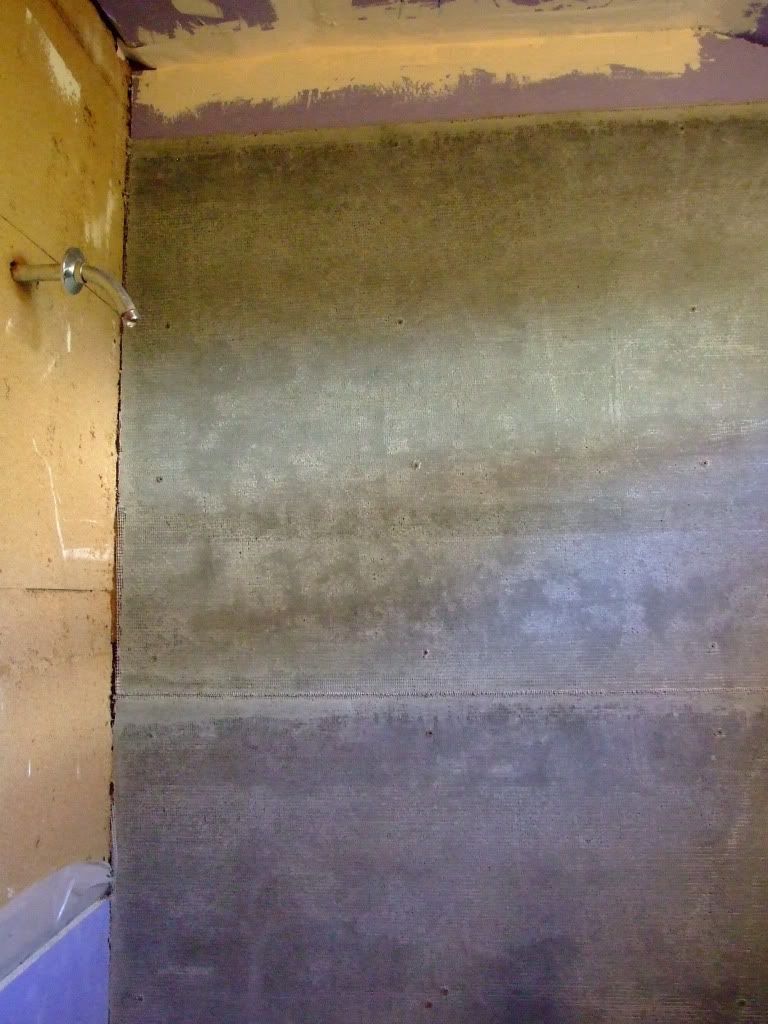 After that we put up a cement backerboard, which is used to prevent mildew and also to help tiles adhere.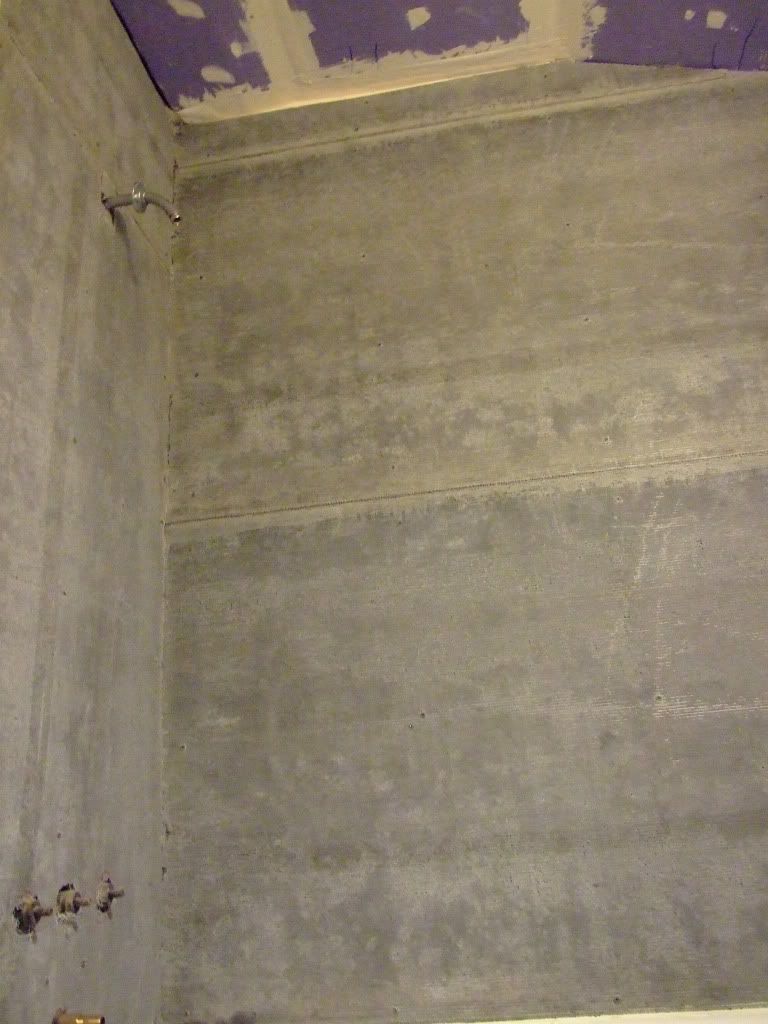 Last but not least, we put up the tiles!
Neither of us had ever tiled before, but it was really simple. It took a couple of minutes to figure out exactly how much thinset to use on the wall, but once we got that down, we were able to zip right through.
So the entire shower is finished now and that's where we're at! All that's left now is to do another coat of mud on the ceiling, grout the tile, put up trim, and paint!
I hope to have the full reveal in just a couple of days! Until then, here's a sneak peek of the shower tile: