As I
speak
type Branden is in our bathroom ripping down the ceiling. See, late last night he decided that since we both have the next four days off, this would be a good time to renovate the bathroom. The bathroom has been on my list of dream projects for a while, so naturally I thought this was a fantastic idea. That settled it, and off to Home Depot we went.
Our upstairs bathroom (the only one in the house) is a major eyesore, and we haven't touched it since we bought the house in June because we knew it needed a total overhaul. And, frankly, we had bigger fish to fry.
Here's the unsightly mess that we've been living with for the last 4 1/2 months: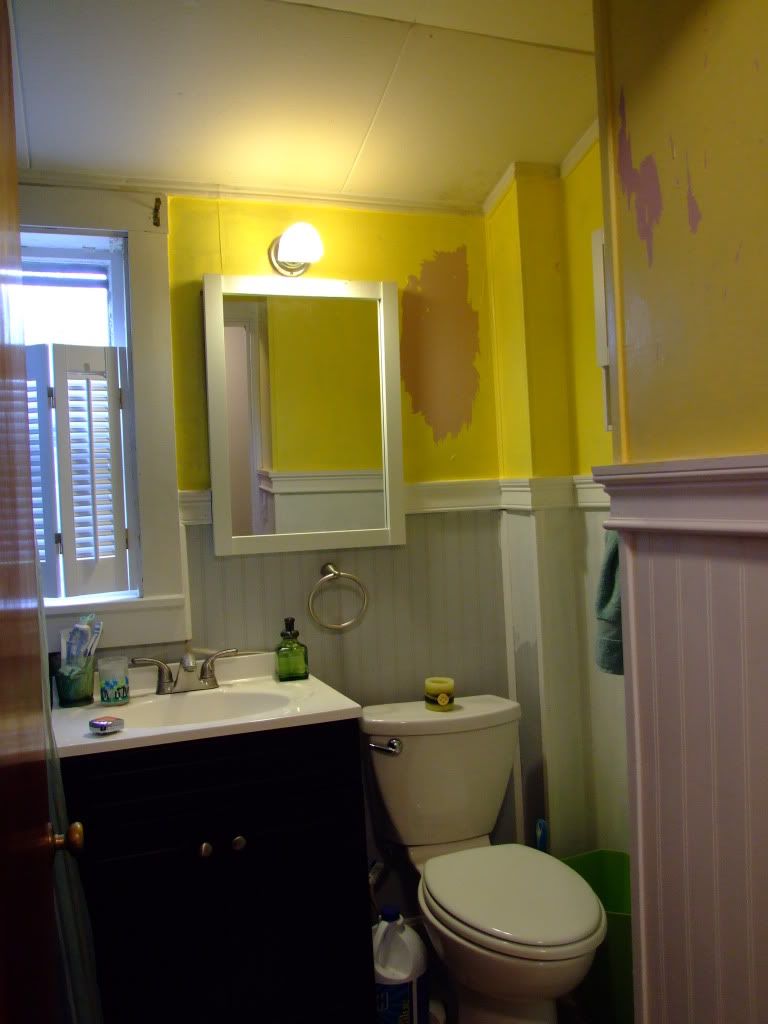 Nasty. I know.
The walls are painted a
bright as the center of the sun
yellow, and it's some kind of super stretchy latex paint. You can actually just pull it off with your fingers and it feels like a balloon. I've never seen anything like it. (Our kitchen features the same lovely paint job, btw.) We started pulling it off in some places, and you can see that equally lovely mauve paint underneath. Barf.
On top of the beauuutiful paint job, the beadboard was never completely primed or painted. You can see where the previous owners stopped priming to the right of the toilet. Awesome.
So, here is the renovation agenda for the next four days.
First, rip down the ceiling panels.
These panels were originally throughout the entire house, and we already got rid of them everywhere except the kitchen and bathroom, since we knew we'd be doing bigger renovations in those rooms. We'll be replacing the ceiling with mold and mildew resistant sheet rock.
We'll also demo the equally barf-inducing robin's egg blue tile in the shower.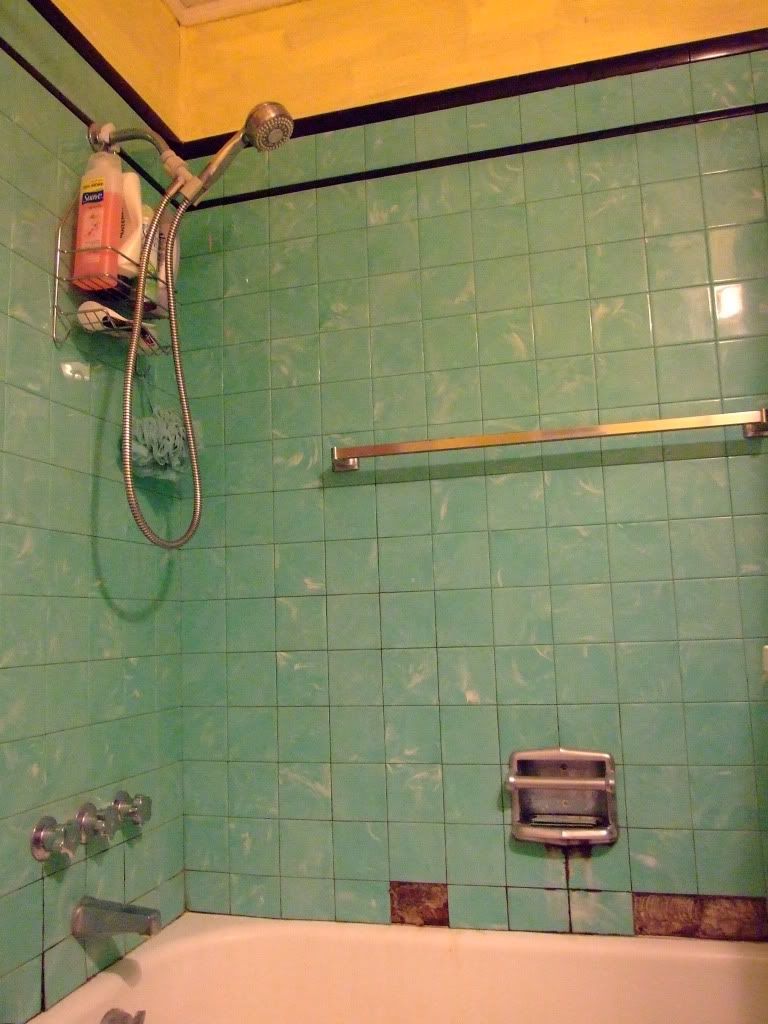 See how the tiles have already started falling off? Hopefully the demolition is a breeze. We already picked up some beautiful glass mosiac tile for the shower. We plan on bringing the tile all the way up to the ceiling for a more polished look. Neither of us have tiled before, so this will be a new adventure!
After the tiles are up (successfully, I hope!), we'll strip the latex paint off these walls and repaint.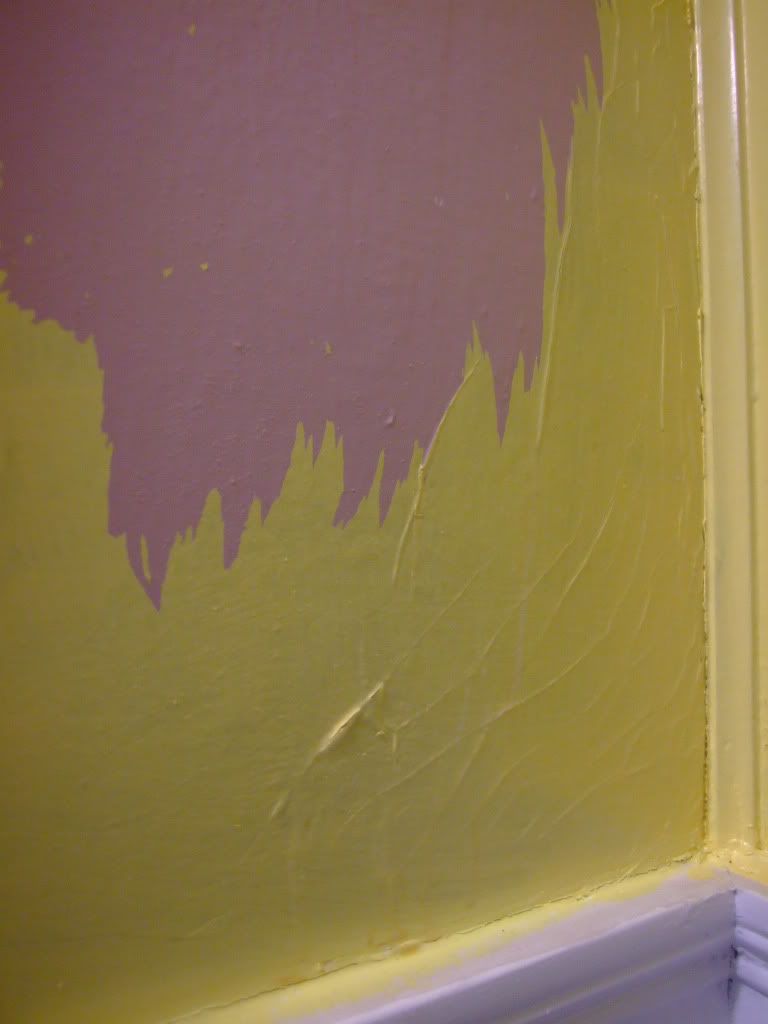 So what do you think? Can we get this done in four days?? We'll find out!