The exterior framing for our new addition is now complete!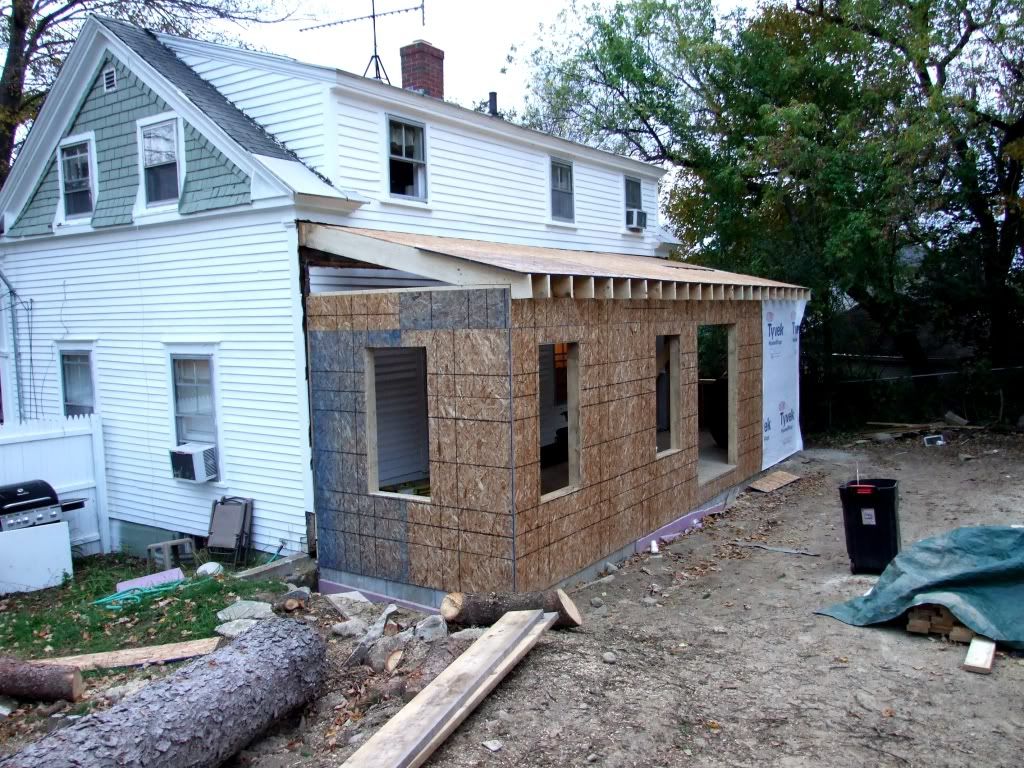 The roof was built today, and it's getting easier to imagine what each room is actually going to look like.
Here's a view looking towards the new living room extension: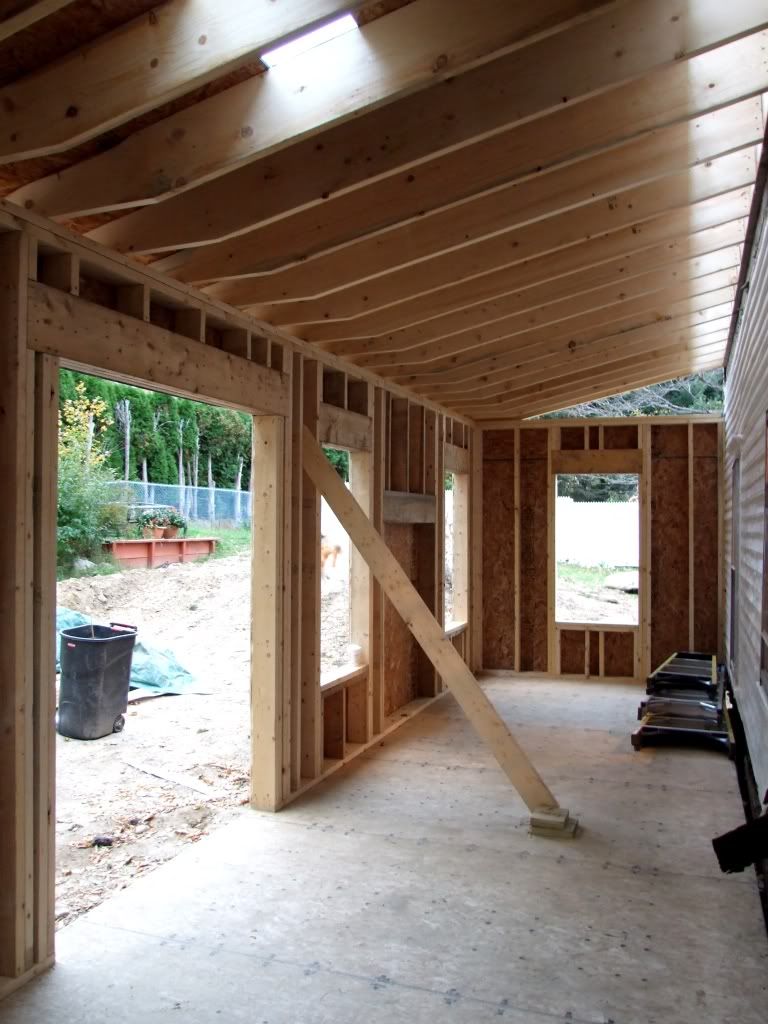 And here is a view looking the other way from the living room extension, towards the new 3/4 bathroom: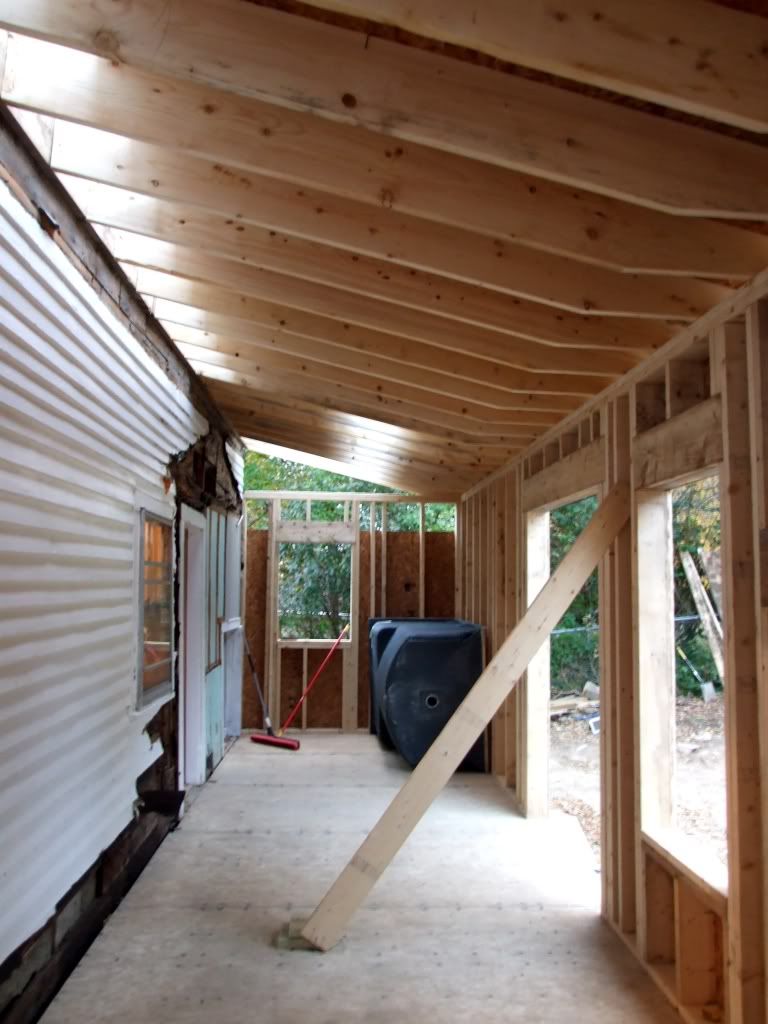 The new shower was dropped off today too: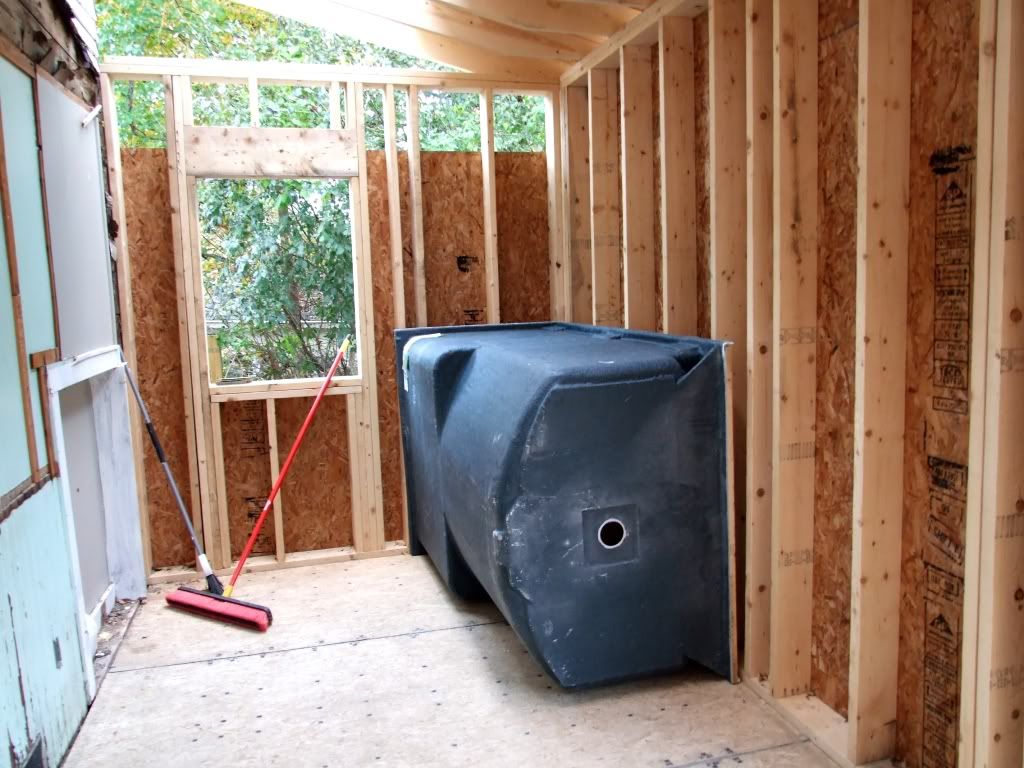 It's a super wide shower (at 48") and needed to get into the room before the interior walls went in, as it likely wouldn't fit through the doorway afterwards.
The french patio doors and windows will be installed in the next couple of days.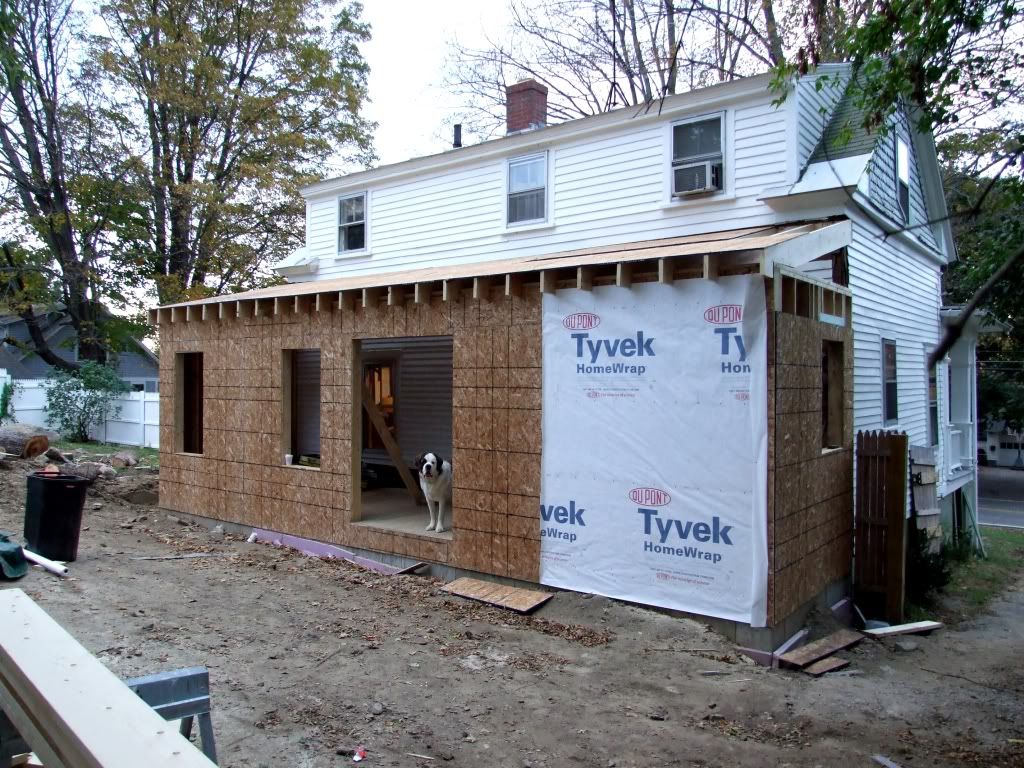 The crew plans on breaking through to the inside of the house by Thursday, joining the addition to the existing interior. It'll be so exciting to have the walls down and be able to actually
see
the new space!
Last week the hated pine tree finally came down too! The top half was carted off, but the bottom half needs to be discarded still. The stump will be ground down and filled in.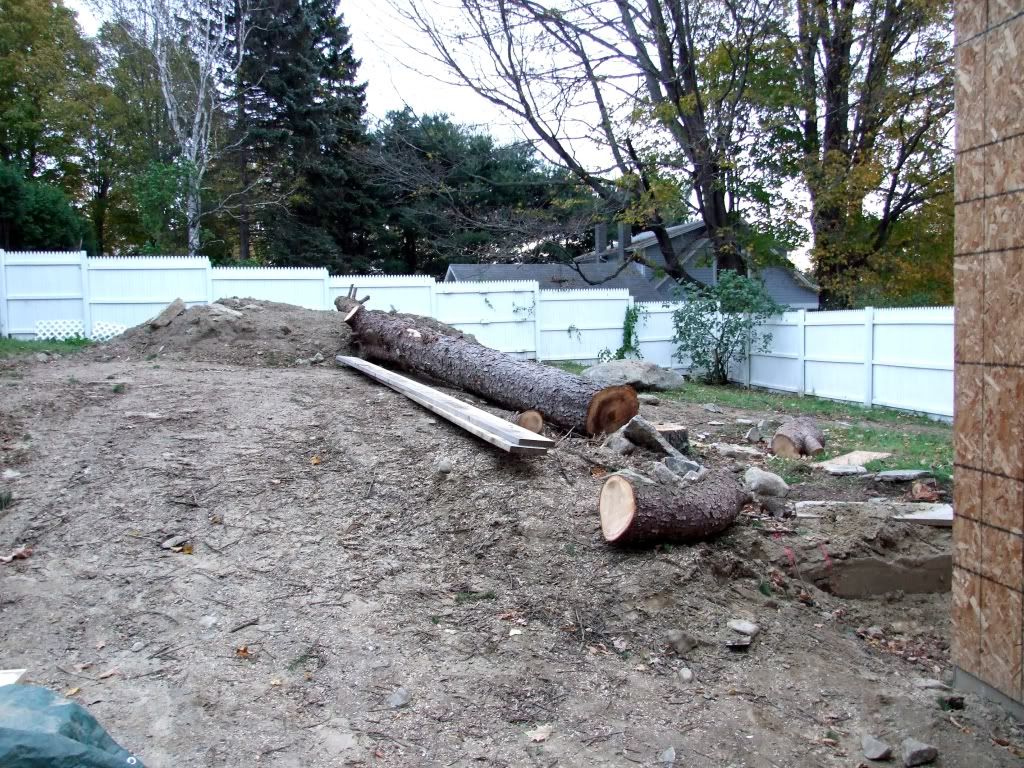 I've already noticed more sunlight coming into the living room with the tree down. I'm so, so happy to have it gone. No more pine needles everywhere!