*So, this post was supposed to go up last night, but just as I was finishing it, we lost our internet connection and the power soon followed! We still don't have power today (though many others fared worse in Irene) but luckily our construction crew arrived with a generator this morning so they can work!*
The crew arrived early this morning, ready to go. They're starting with demolishing the mudroom and plan on having the addition framed and sided by the end of the day. Depending on how quickly the work goes, they may be able to bring down the wall between the mudroom and kitchen today as well!
The rest of the house has been turned pretty much upside-down in preparation for this huge project.
The kitchen cabinets were completely emptied.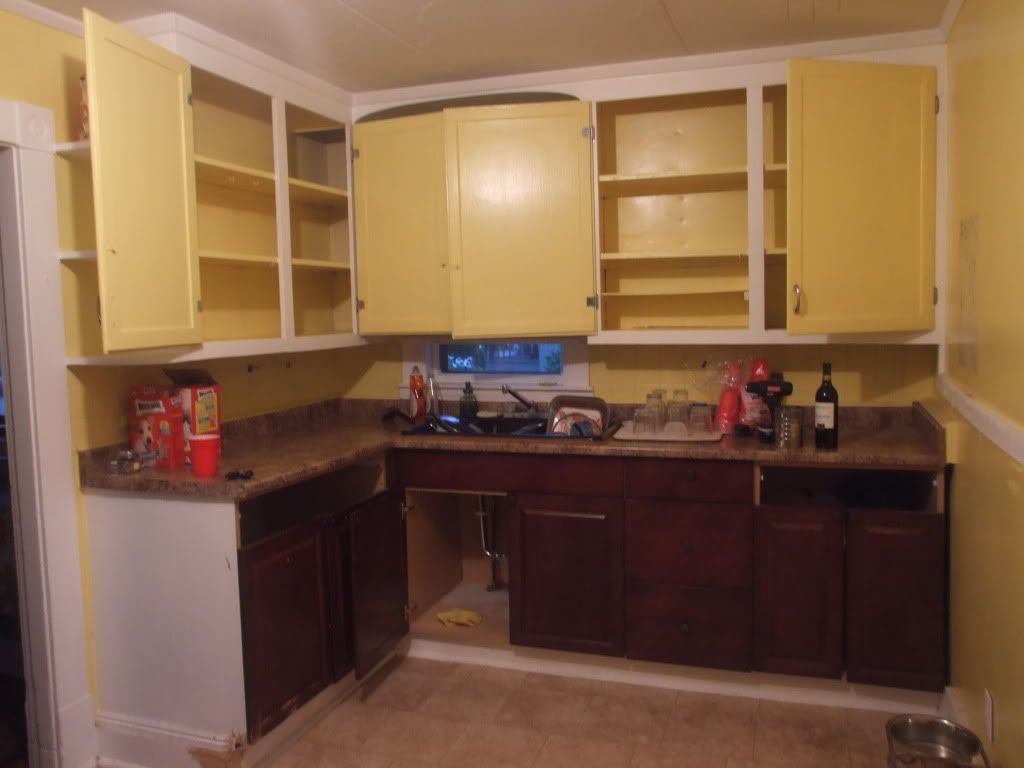 Bins and bins of dishes, baking pans, pots, glasses, food, spices, etc. were stacked in the dining room.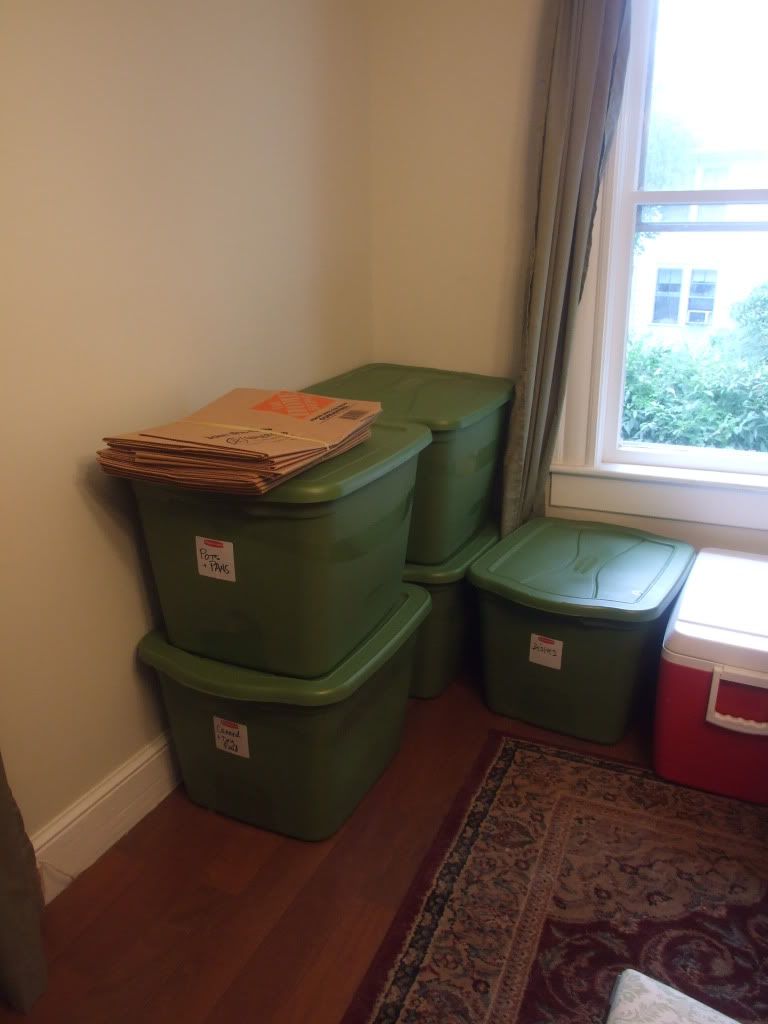 The dining room table was moved into the corner of the room, with the microwave plunked onto it. This surface is being used as a makeshift kitchen counter for the time being.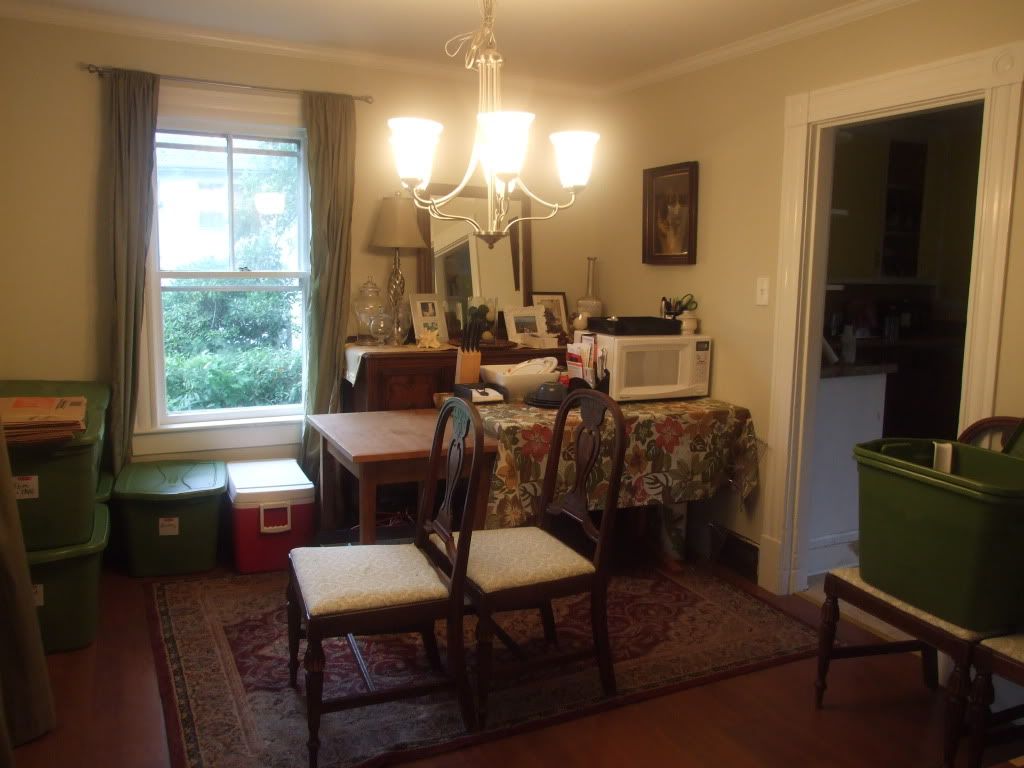 A 30-foot long dumpster was dropped off in the driveway.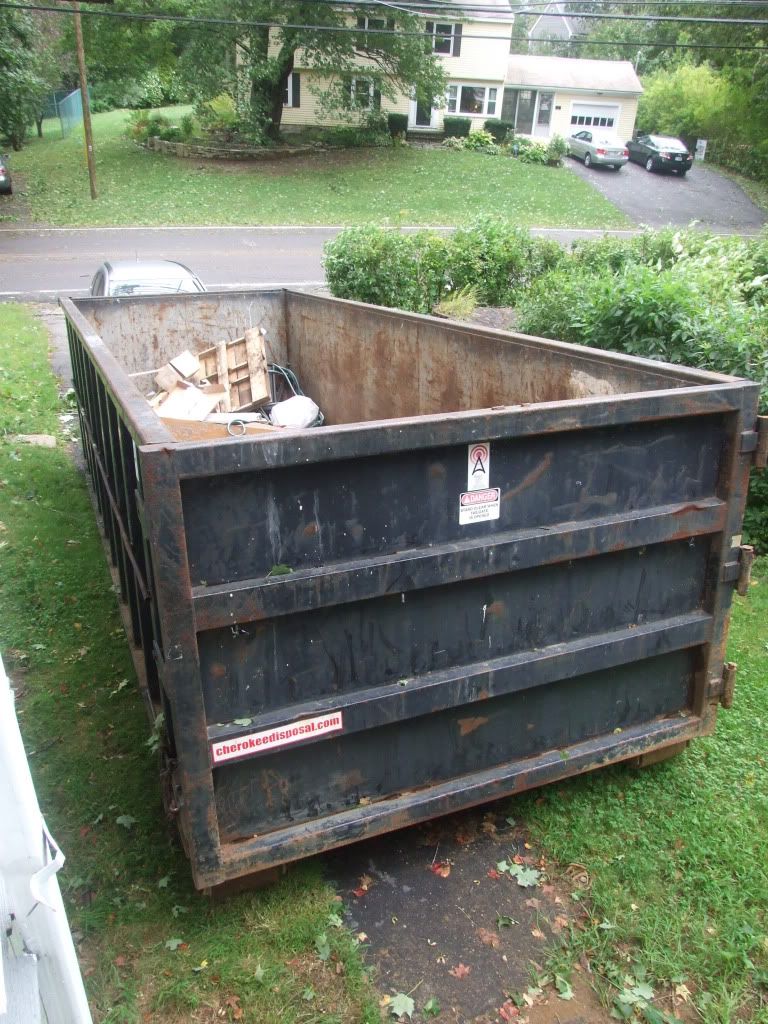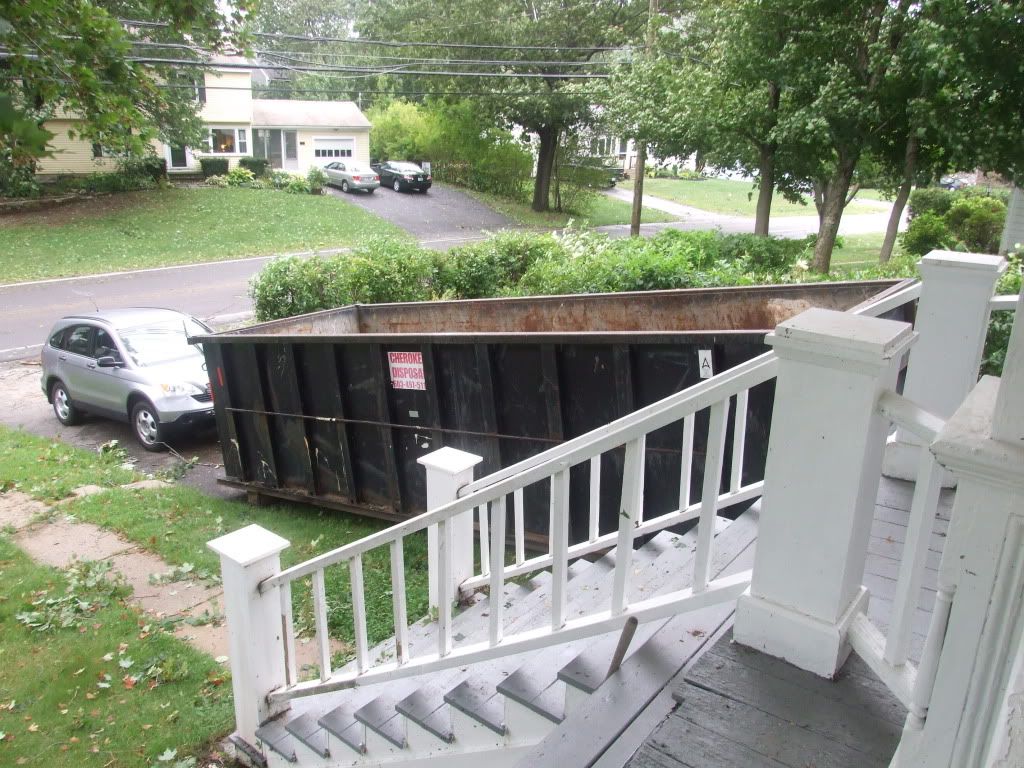 The dryer, which once sat in the mudroom, was pushed out into the kitchen and will soon be hauled down the basement stairs. The dryer will hang out for several weeks before a hookup is installed in the basement next to the washer. The mudroom was also completely emptied out.
We've done as much prep as we can do, so now we leave the next phase to the professionals. After being here for a year, I had just begun to feel like our house had finally gotten to a place where things were settled. Everything was put away and situated in a way that worked. And now we've gone and completely thrown it all up into chaos again. Please keep your fingers crossed for us that this renovation goes smoothly and painlessly!!
With so much happening, I'm going to try to get back into the habit of updating frequently. I should have another update on where we're at later today!