As I hinted to earlier, we got a new couch for the living room. And sold our old couch in a matter of hours for an easy $60, thankyouverymuch. (Branden didn't think it was worth the trouble of trying to sell it and was convinced nobody would want it, so he can eternally suck it while I make off with my winnings. I used the money for groceries for us, but still. I felt victorious anyway.)
Anyway, here's the cranberry couch in its new home.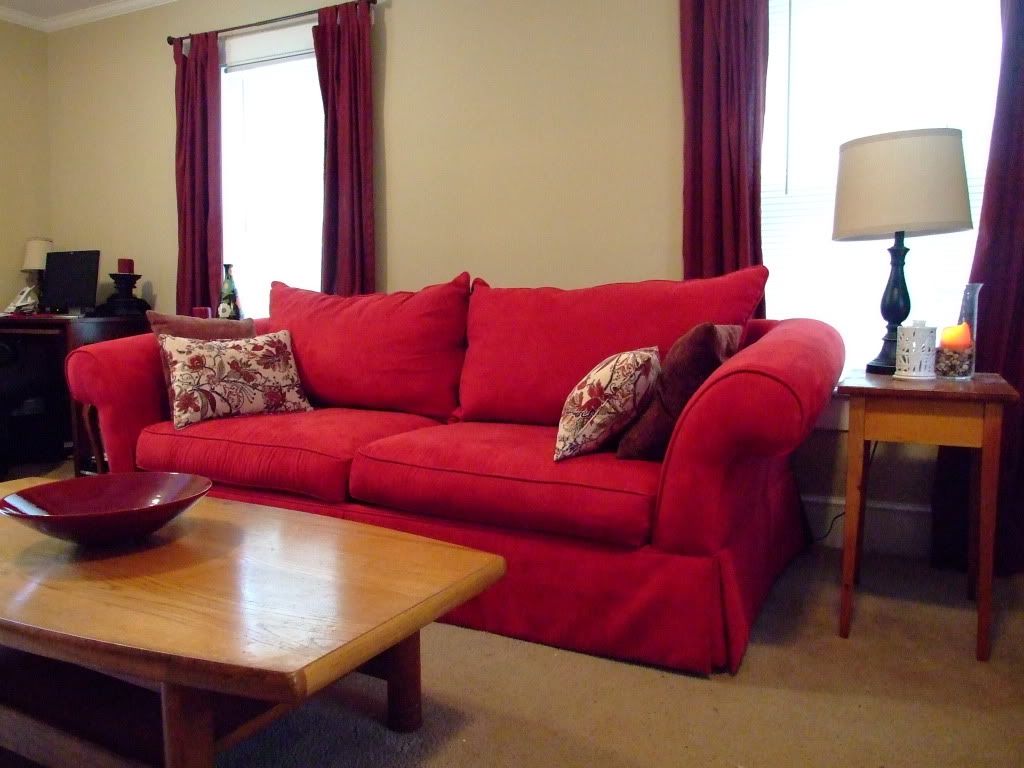 I picked up some pretty new throw pillows on the cheap! Gotta love a $5.99 price tag. I like the pattern and they're actually a soft almost velvet fabric, so they're nice and comfy.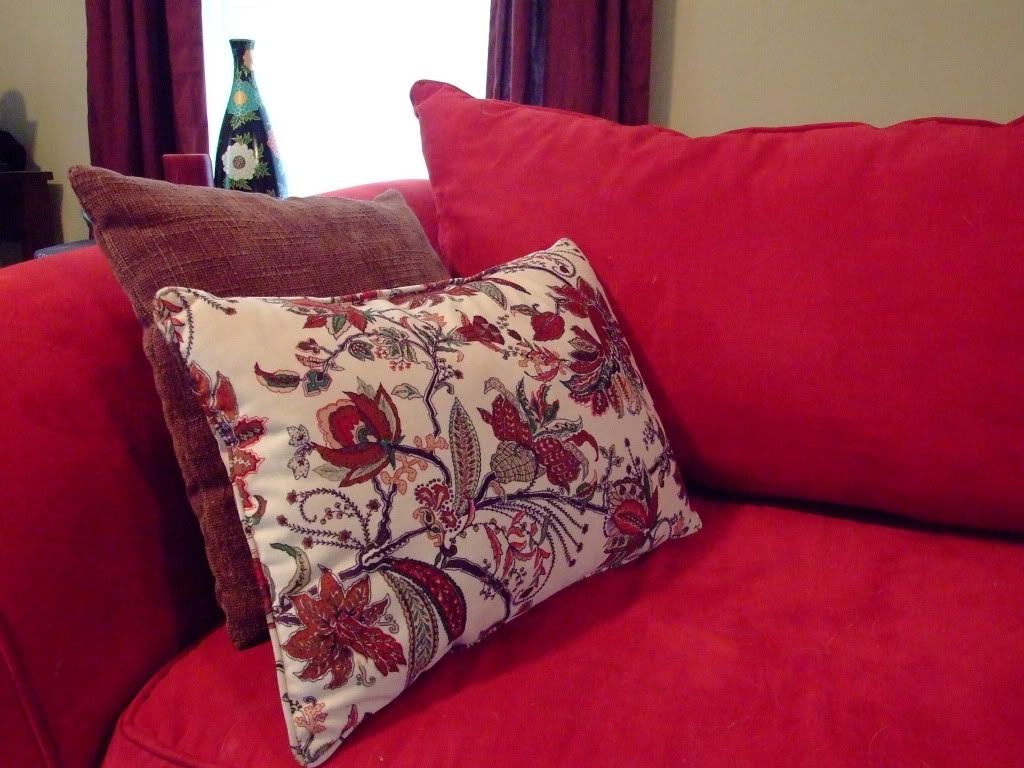 Before these pillows came into the mix, the burgundy curtains that we already had were clashing big time with the red couch. Once these were added though, it made the color difference not so bad. The curtains aren't ideal, but for now they'll have to stay since curtains are like 50 bagillion dollars. I don't get why they're so expensive. I wish I knew how to sew!
In office news, I covered my ugly cork bulletin board with some leftover fabric from the bookcase project. It actually turned out pretty nice and it's a heck of a lot prettier to have in front of your face all day. Here's the ugly board before: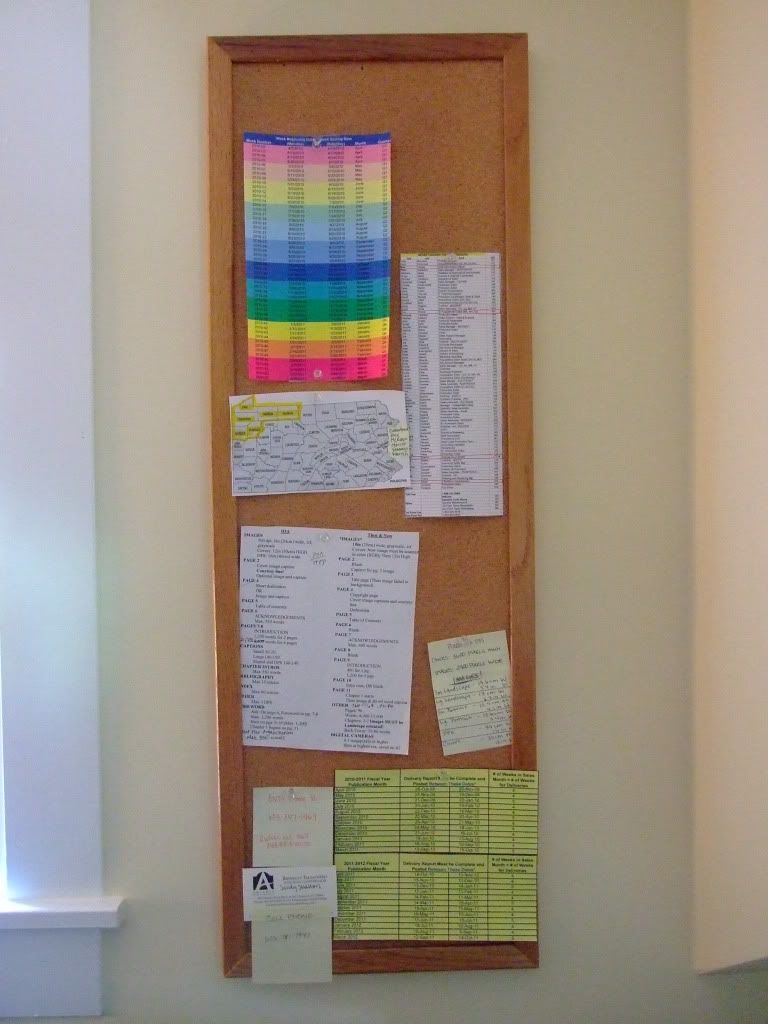 And after about five minutes with a staple gun:
So easy. Here are some more details of the office, which has really come together. It's not so bad working in here all day!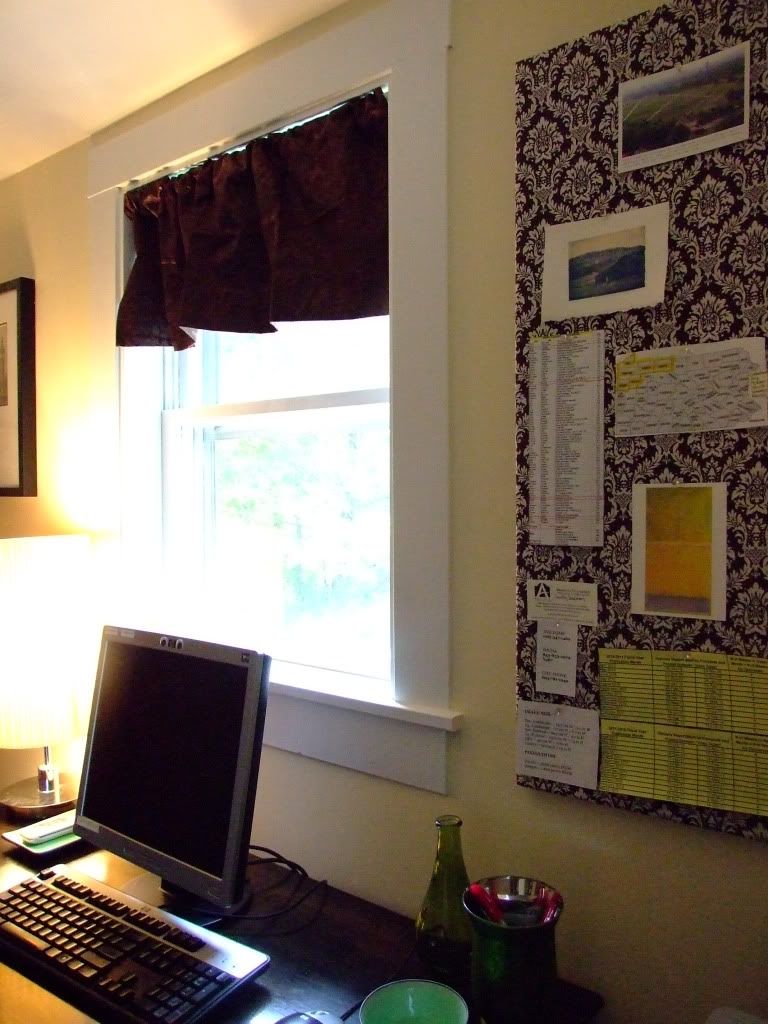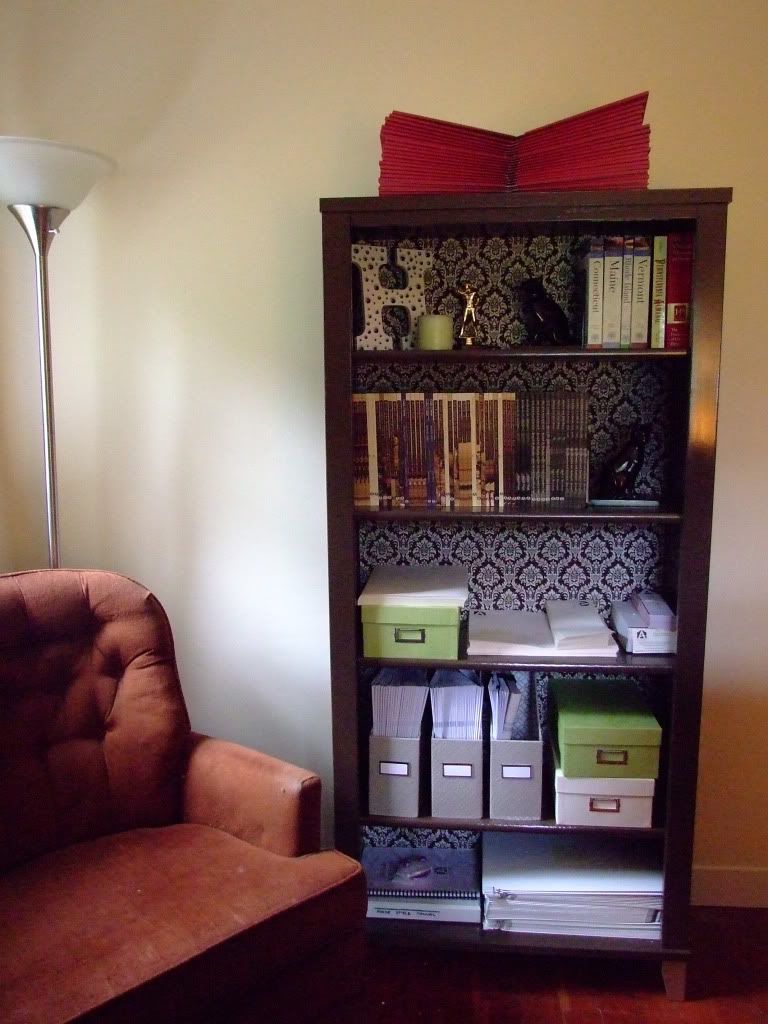 Working at home full time is definitely an adjustment but having a nice, organized office to work in all day makes it so much easier to stay focused and on top of everything.
The weather the last couple of days has been so hot and sticky, it was like July all over again. Very strange, but it seems we're back to fall today. We got a new patio set for the front porch, which we've been enjoying a lot. Lucy loves hanging out on the porch, watching the neighborhood and putting her nose to the wind.
Soaking up the last rays of summer sunshine!