The last couple of weeks, we've continued work on the front gardens. There's been lots of weeding, raking, shoveling dirt, spreading dirt, digging holes, planting, packing dirt, watering, mulching... you get the picture. It's dirty and tiring work, but I've found that I actually enjoy it a lot.
One of my favorite flowers is the blue hydrangea. I love the giant clumps of bright blue blooms that I see all in front of people's homes all summer.
Usually, the hydrangea bushes I see are 4 or 5 feet high, with flowers practically pouring out of the foliage.
Because I love them so much, I bought three blue hydrangea bushes for the new garden bed in the front of the house.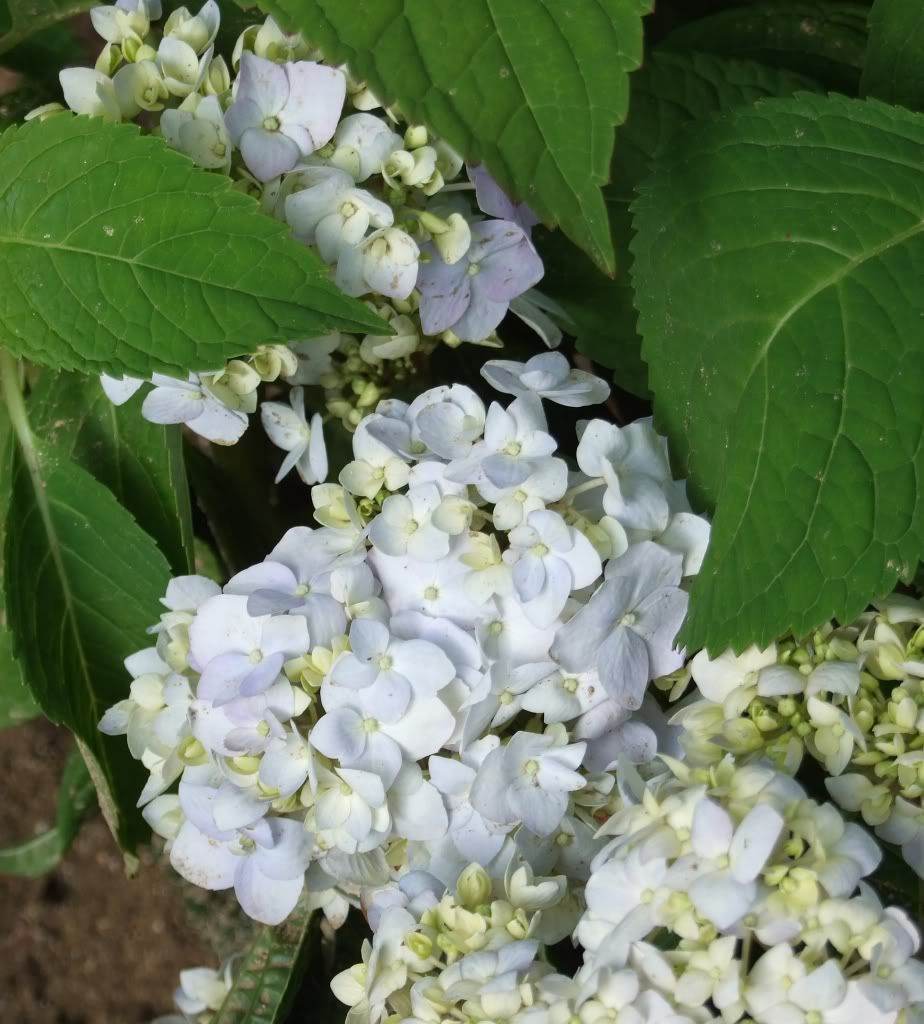 Now, because I couldn't conceivably spend $80 on each 4-foot high bush (!), I had to instead spend $30 on three much smaller, 2-foot high bushes.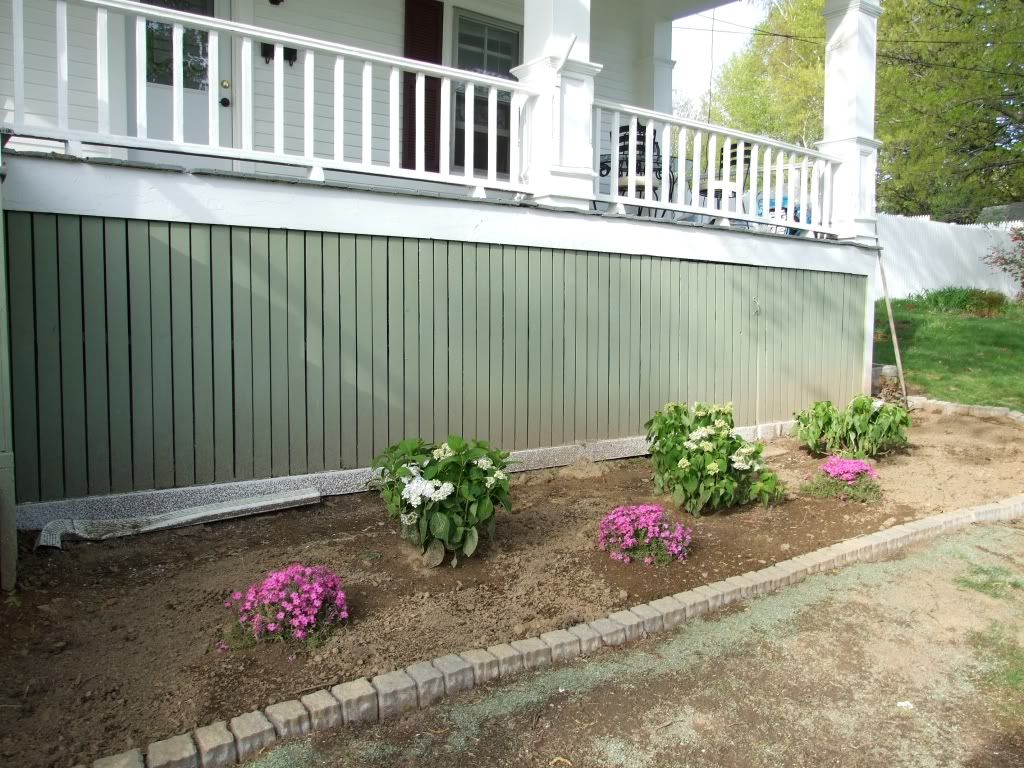 I know, I know. They're pretty dinky right now. I just hope that they fill out and grow. And who knows, in 10 years they may end up as high as the porch and be the envy of the neighborhood. Gotta start somewhere, I suppose!
We also snagged a few phlox plants for in between the bushes. Phlox is a ground covering perennial, so the idea is they'll expand over time. We're going to pick up a few more to continue them down the rest of the garden.
We still have to mulch this front garden. We also need to finish laying the edger stones around the curved corner. You can see where we've laid some grass seed as well in front. Since the size of the new garden is smaller than what was there before, we're hoping to get some grass growing in that dirt.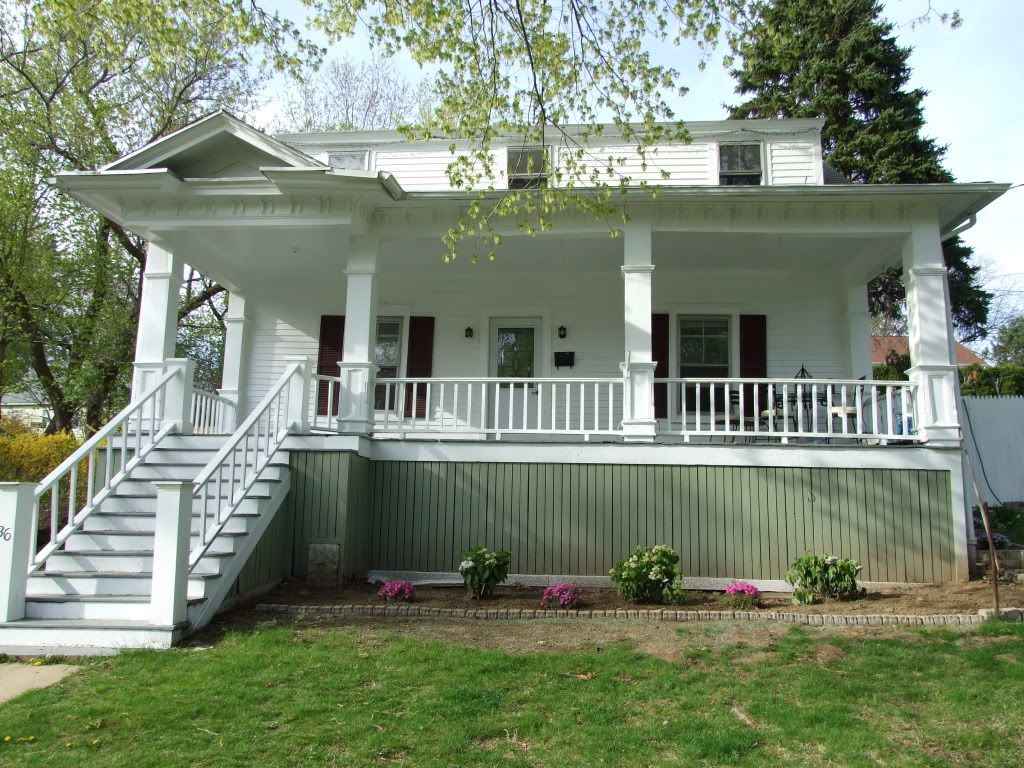 Behind the hydrangea bushes, closest to the porch, we want to plant a row of taller boxwoods. This will give us some greenery year-round, and will be relatively easy to maintain. Just some trimming to keep their shape. Plus it will create a nice tiered effect, with a row of boxwoods, stepping down to the hydrangeas, and then down to flowers at ground level.
In the side garden, the planting is finished for now and we've got everything mulched.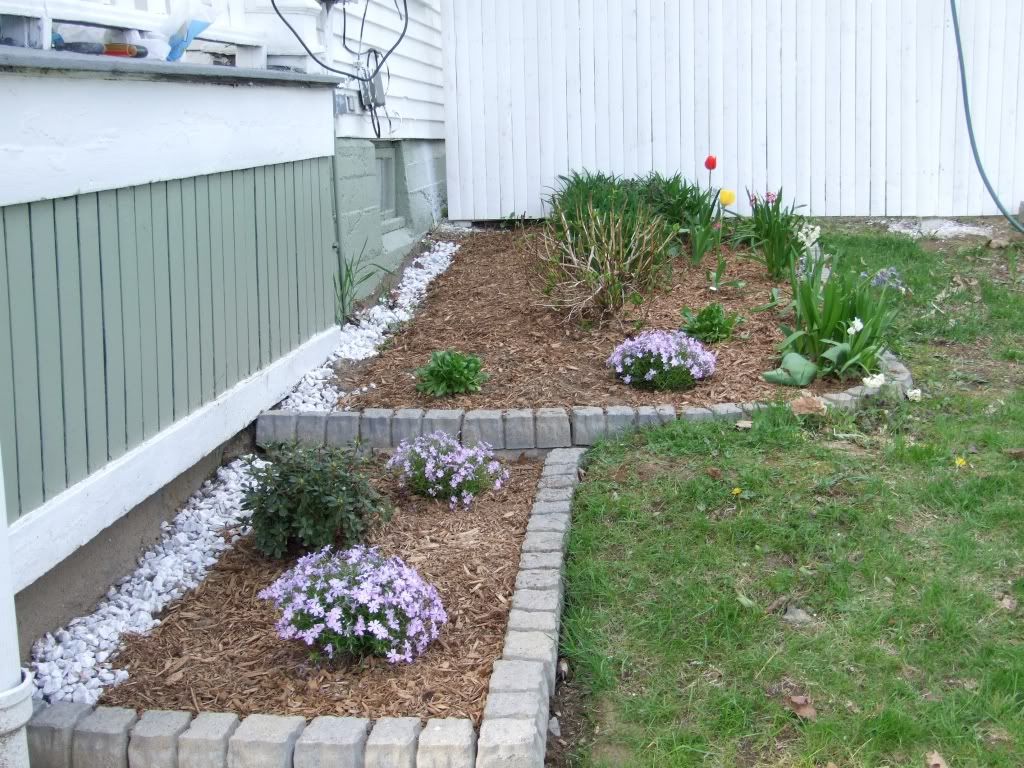 We planted some more phlox, along with one azalea bush in each bed.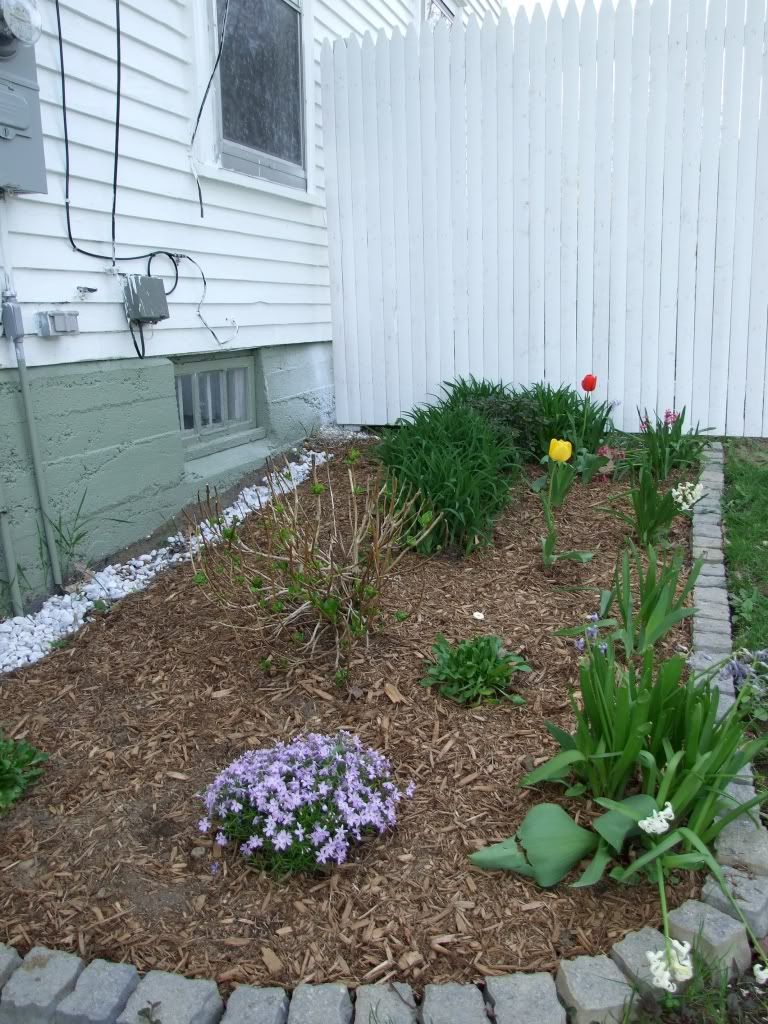 The bush towards the forefront that looks like it's dead is a dormant blue hydrangea that's just beginning to bud. This one I purchased at a local greenhouse (and spent a bit more on it)... it's guaranteed to bloom continuously through late summer. I'm curious to see how this particular variety does compared to the three in the front of the house.
The lower garden has an azalea bush flanked by a couple more phlox.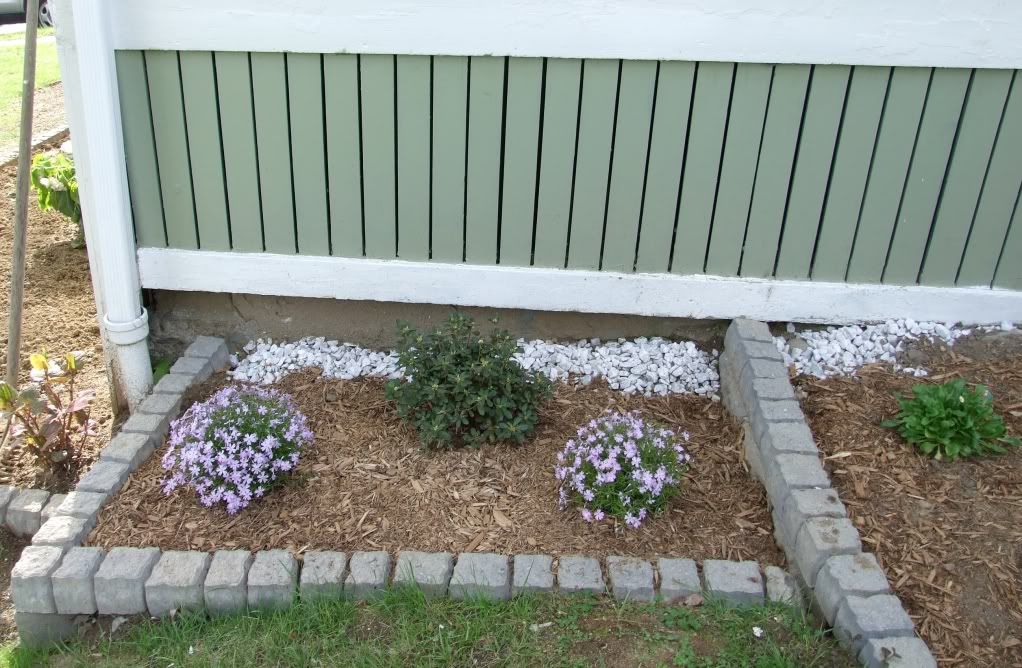 I'm looking forward to seeing how these plants last through the season. I'm going to keep an eye out for some summer and early fall bloomers to add to the gardens, so that there is something flowering all the time.
In other house news, after discovering some major wood rot in one of our kitchen windowsills, the time has seriously come to begin moving forward with our complete kitchen renovation. I'm already overwhelmed by the thought of how complicated (and expensive!!) this reno is going to be. For now we're stuck with the incredibly fun task of researching contractors and comparing bids... I'll post more on the details soon!