As I mentioned earlier, we've started planning our kitchen renovation in earnest now. Before we start demolishing the current kitchen, we need to finish the laundry room in our basement and reroute the hookup for our dryer (which currently lives in the mudroom off of the kitchen). The laundry room is almost completely finished now--we just have to prime and paint one more wall and install some partition doors--and the electrician will be coming next week to set up the dryer. After that we'll be all set and ready to get moving on this new kitchen!
Here is the floorplan of the kitchen, as it currently stands: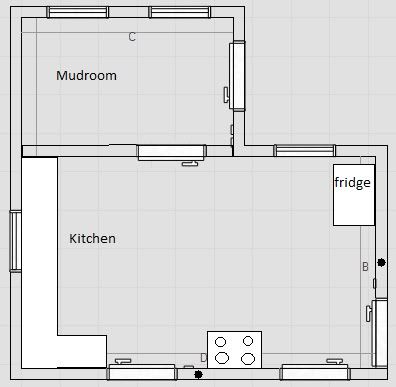 It functions very poorly. The stove is situated between two doorways, with no countertop on either side. The fridge is on the other side of the room, again with no nearby countertop for setting things down.
Our plan is to knock down the wall between the kitchen and mudroom and expand the kitchen into that whole space.
We've come up with two options so far for the kitchen layout.
Option #1: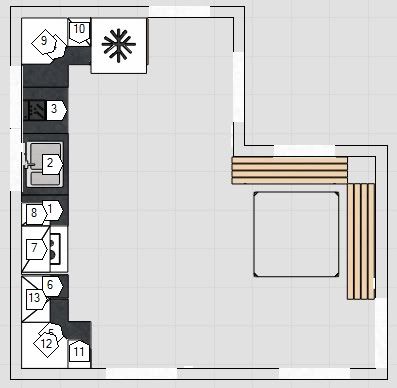 In this option, the area where the fridge currently is will become a breakfast nook. We'd love to have a built-in banquette here, which is what those benches represent in the floor plan.
Here are some more views of Option #1: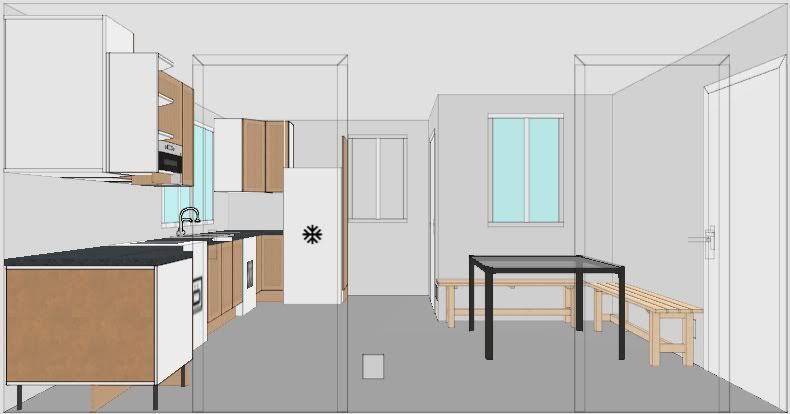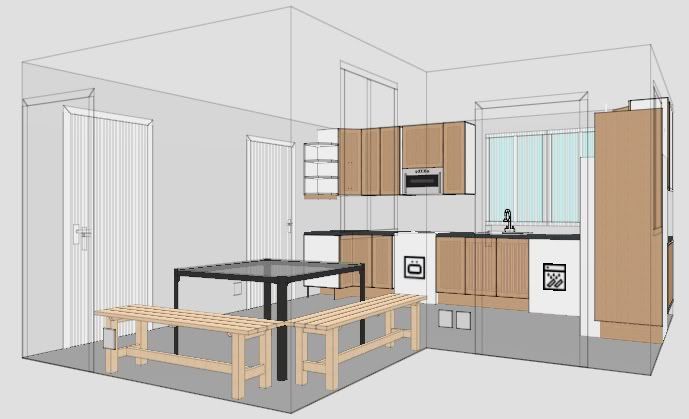 I would love to have a vintage farmhouse table that can also be used as extra prep space. Option #1 would be the most open and airy.
Option #2, however, would include adding a half bathroom. Our house only has one bathroom currently, and it's located upstairs. Adding a second bathroom, on the main floor, would be so much more convenient and would definitely add value.
Here's the floorplan for Option #2: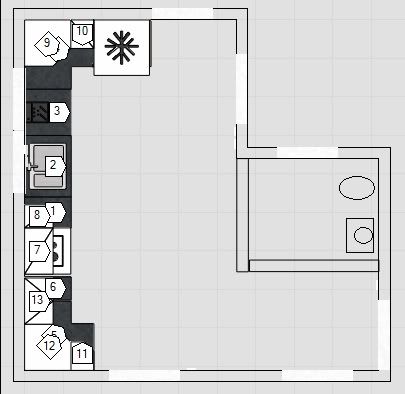 The half bathroom would be added in place of the breakfast nook in Option #1.
Some alternate views of Option #2: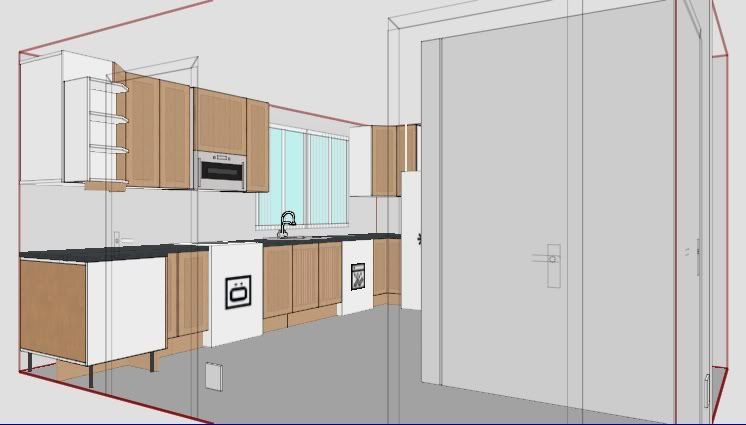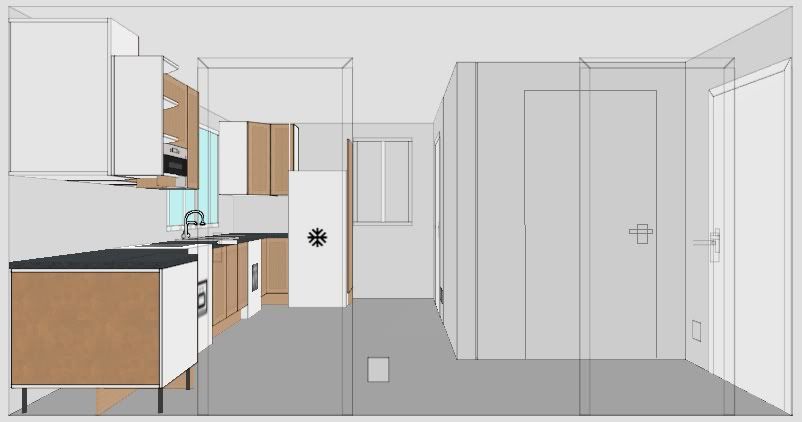 This option would make the kitchen less open, but having a half bathroom on the main floor would be a huge improvement.
Both options have their benefits, so we have a tough choice ahead! I'll post some pictures of the finished laundry room soon!