Hey all! I've made some changes around the ol' blog, switching up the header and adding some pages for easy navigating. Let me know what you think! So far there's a page about the blog and us, and I'll soon be adding a "house tour" tab so you can get a better idea of the many, many transformations that this house has undergone all in one place! Check back for that soon.
We've slowly but surely been picking away at some projects in the guest bedroom. As of now, it's still a storage space. One of the biggest issues we were facing is lighting in the room. There was one very outdated ceiling fixture when we bought the house, but since the room was renovated in June it has just looked like this: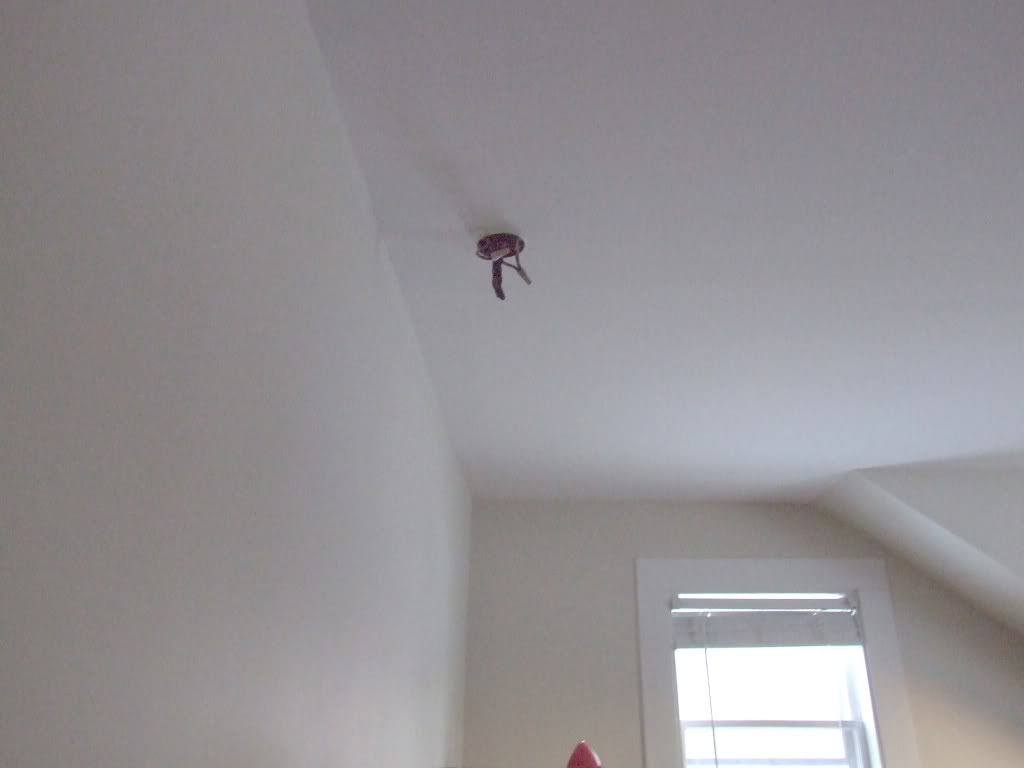 Not very welcoming. Gotta love having exposed wires in your ceiling.
It's tough to get projects done in here with just a couple of table lamps. We knew we needed a solution, but the placement of the fixture, wayyy off on the side of the room against the wall, made for a tricky situation.
We wanted a way to bounce a lot of light around the room, and we knew that just one light wouldn't help brighten up the rest of the space. Enter the solution: track lighting!
This was not an easy fixture to install, and took quite some time and frustration. Installing each of those supports while keeping the heavy tube level was a task. The result, though, is fantastic! The room is so bright now and having five movable fixtures means that we can direct light in any direction we need to.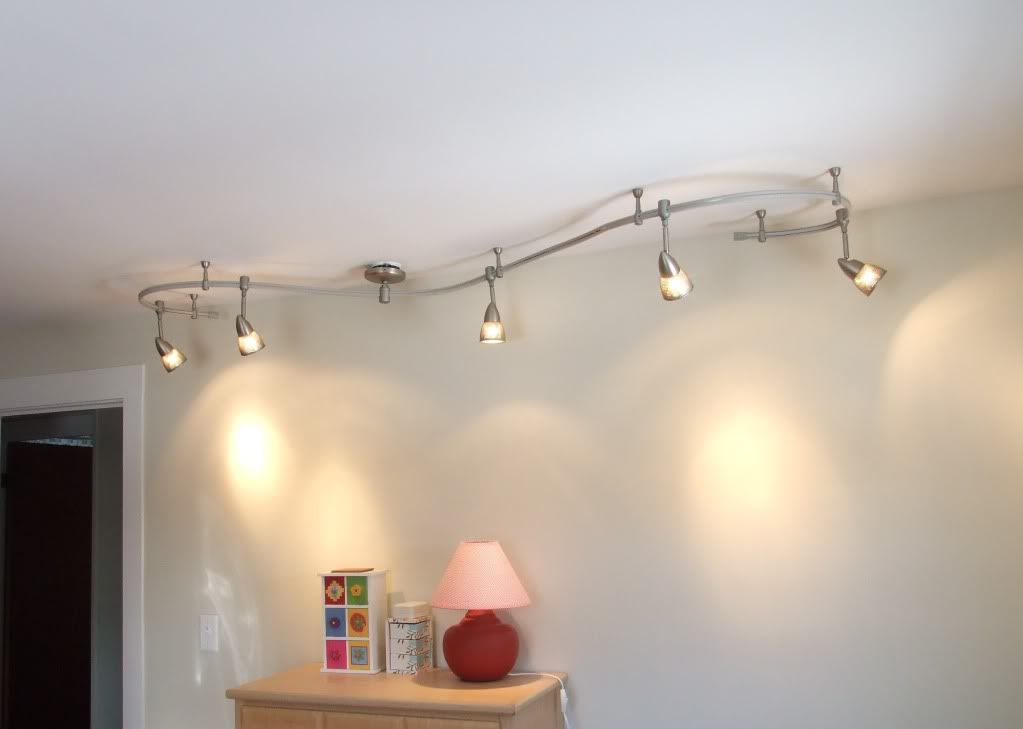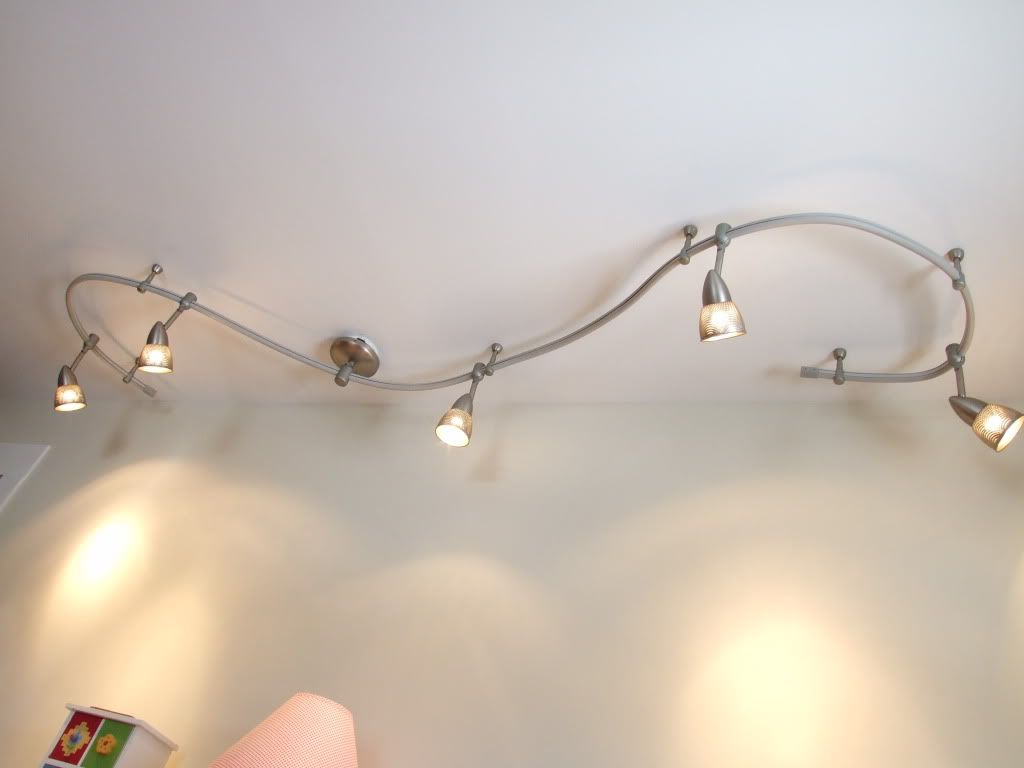 I love the versatility that we'll have when we actually start using this room!
With the spotlights, I feel like this wall deserves some really interesting artwork now, but I'm not sure what will live here yet. I'm thinking that the dresser will need to move as well. We hope to someday put either a daybed or pullout couch in this room so we have the option for guests to stay over.
We're working on finishing up a long bookcase that Branden built from some scrap wood we had from another project. Once finished it will give us ample storage space in here. I can't wait to show you how it turns out!