I know, I know, it's been almost
two weeks
since my last update. I've been a rotten blogger! I haven't updated because there's really hasn't been too much to report.
Since we finished all of the major renovation in the bathroom (walls, ceiling, tile, paint) we're down to just the annoying little details, which is why we haven't been quite as gung-ho to "git 'er done" as we were at the start. We're stuck with tedious jobs like putting up trim (Branden's the math whiz so that is allll on him, thank you), painting the endless little nooks in the beadboard, and painting all the trim throughout the room (and there's a lot of it).
That said, on to what we
have
done...
We installed a snazzy new light fixture:
It's chrome with white details. I just love the shape of it... the mount looks almost like a shower faucet!
I threw together some super cheap art (coast about $13 total, I think) for the walls: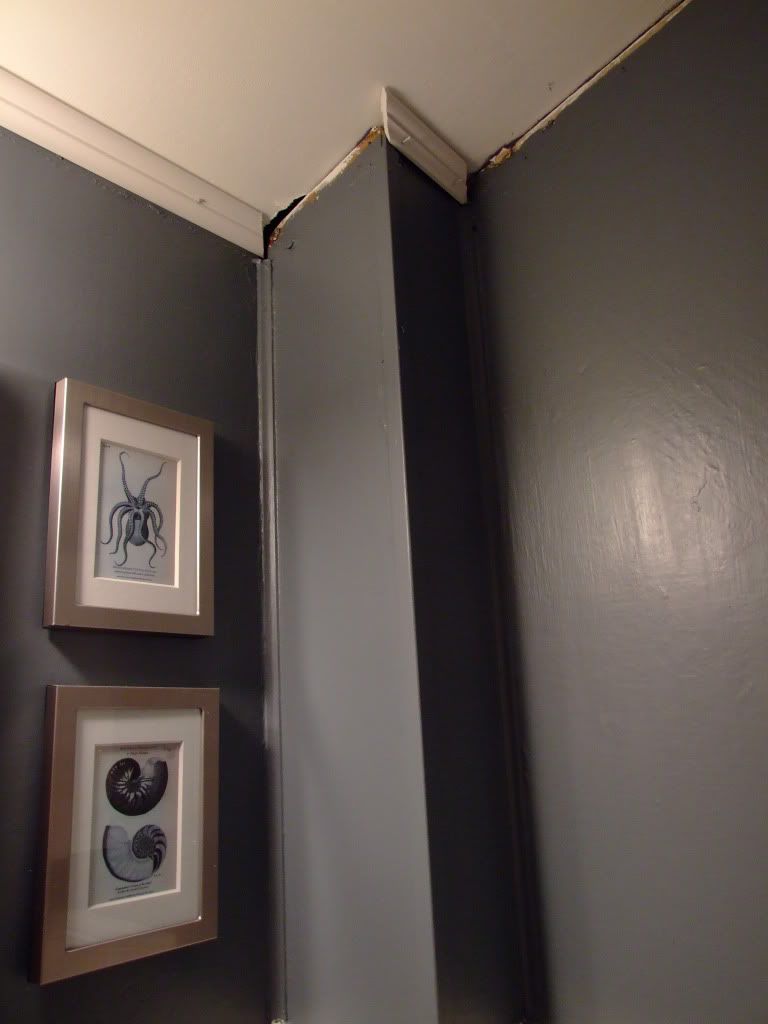 This consisted of buy-one-get-one-free frames with mats, downloading
free
images from 19th century zoology books, and making prints at wal-mart for a few cents each. Yup, I said super cheap and I wasn't kidding.
We've got
most
of the trim up around the room, but you can see where we skipped over the particularly challenging cuts in the image above... don't judge. We'll get to it. But it makes our brains hurt.
So here's the room as it stands now.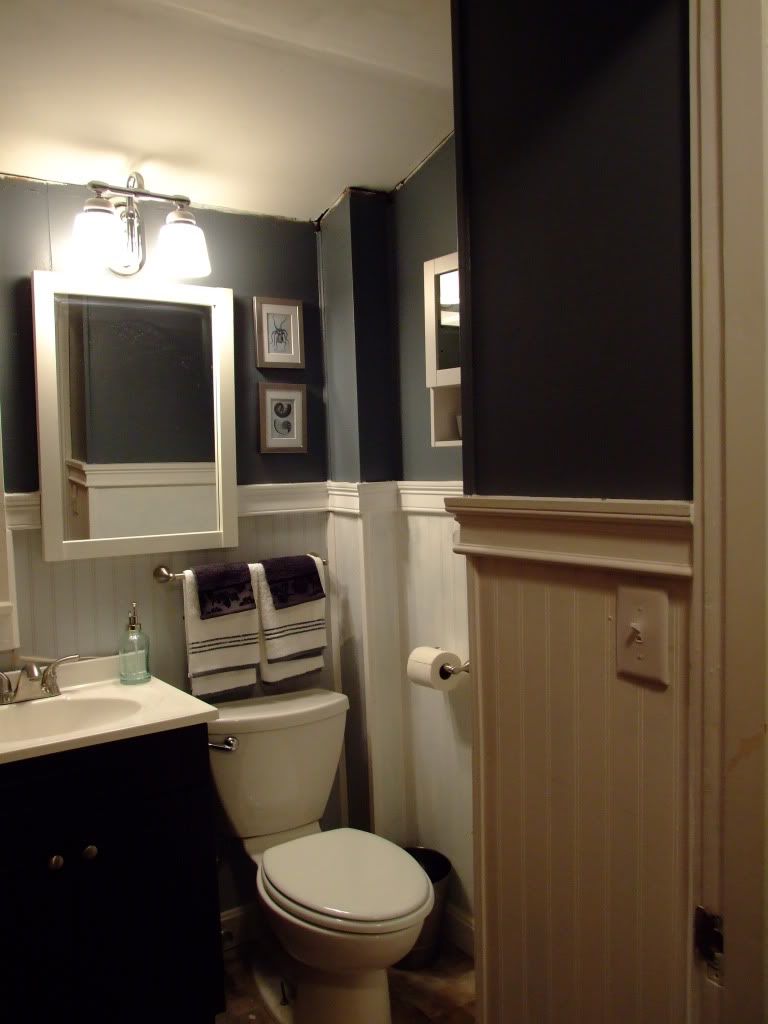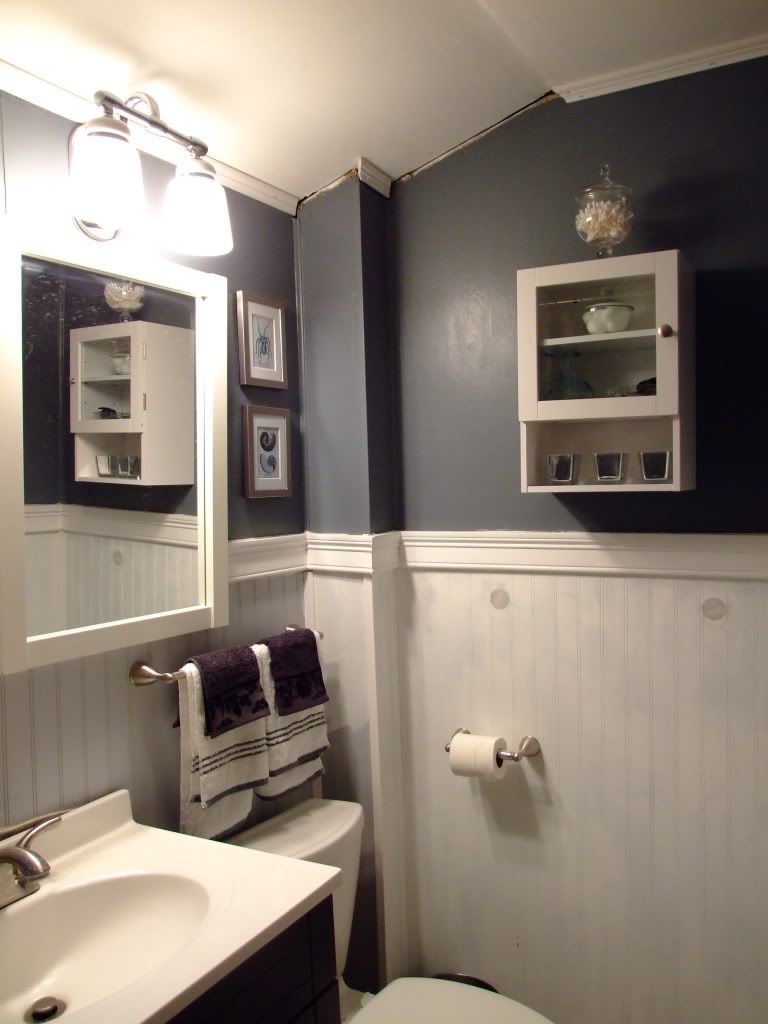 I have a really hard time capturing this color, but it's a hint more blue and brighter than it looks here. I'm too lazy to correct these in Photoshop before I post them, so take my word for it. :)
We've got unfinished trim, beadboard to paint, and the shower tiles still need a good amount of grout scrubbed off of them: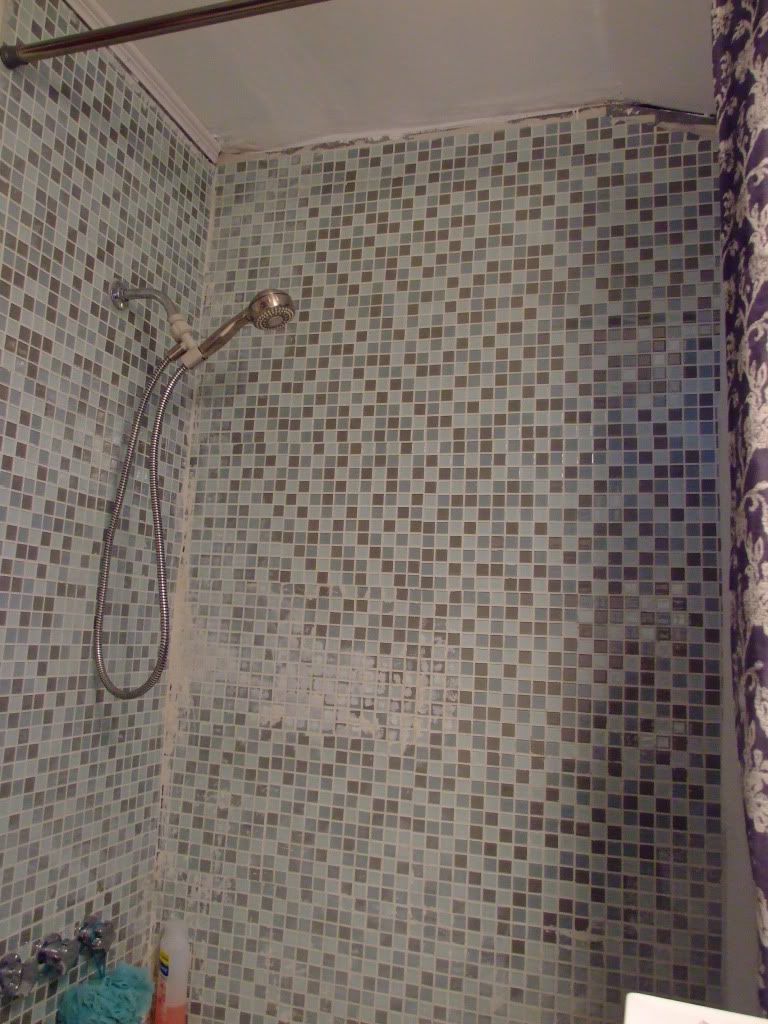 Like I said, don't judge. We'll get there!