We are transitioning into full Christmas mode around here. It's the first Christmas in our own house and you know we're doing it up big time. I've been decorating the shelves in the living room and the buffet in the dining room, and will post pictures of those soon.
In the meantime, we're the first house in the neighborhood to be all done up, Santa style...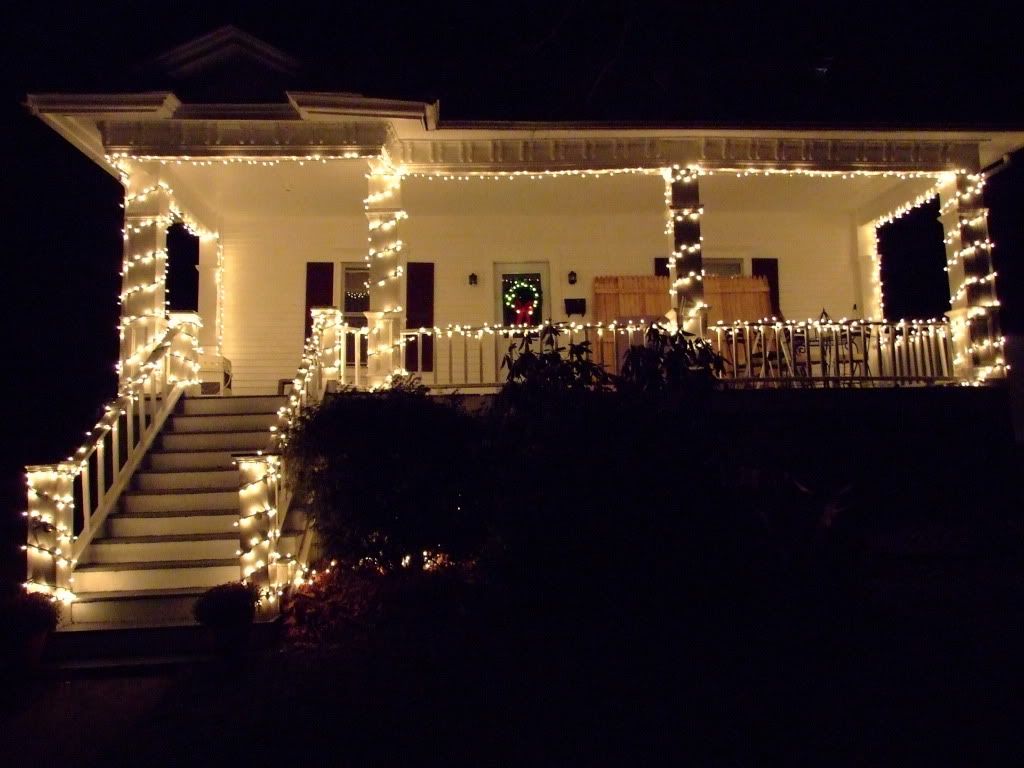 1,800 lights!
We got a few of those industrial spools and ended up using about 450 feet of lights. That's a lot of Christmas cheer. :)
(Oh, and please ignore that extra fence panel that hasn't found its way to the garage yet. We're lazy, but at least in the meantime the window would be safe from a zombie attack.)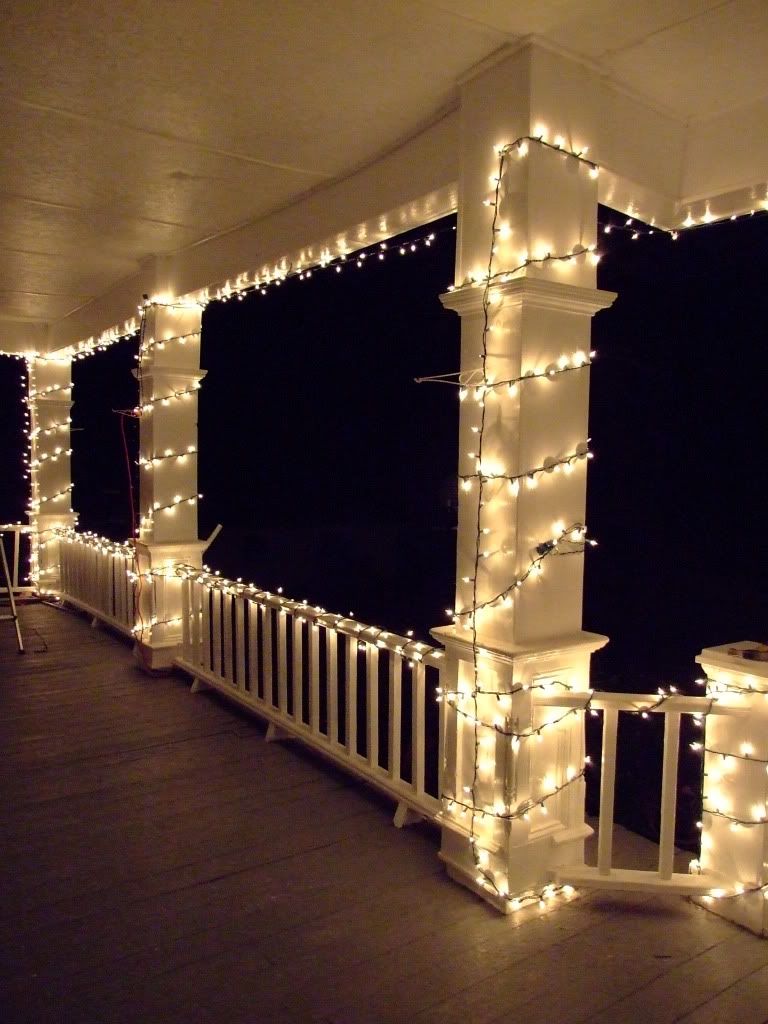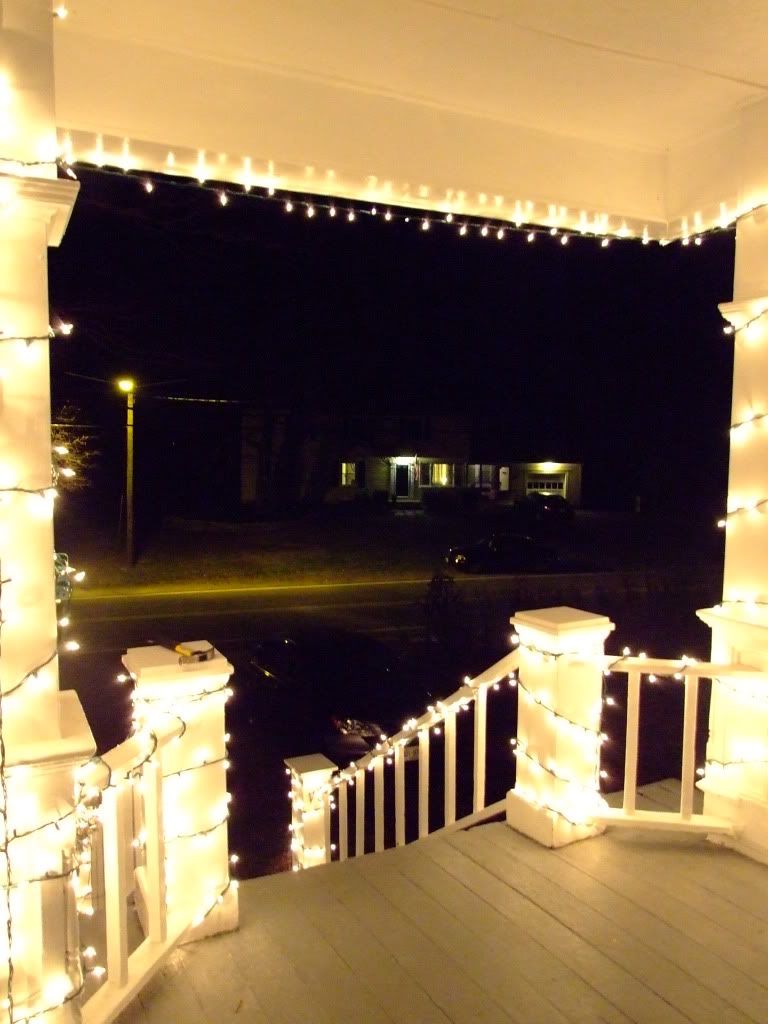 Branden spent a long time measuring and meticulously planning how the lights would be strung. I think he might be fulfilling some kind of childhood dream to be the Clark Griswold of the neighborhood.
After looking at lots of tacky, busy wreaths, we opted for the simple and classic approach. Pine wreath with a big red bow. Nothing says Christmastime quite like that.
We're having so much decking the halls around here. We've agreed to restrain ourselves and not put up the tree until December 1st though, so we'll be busy trimming our tree on Wednesday for sure. Happy start of the holidays!!