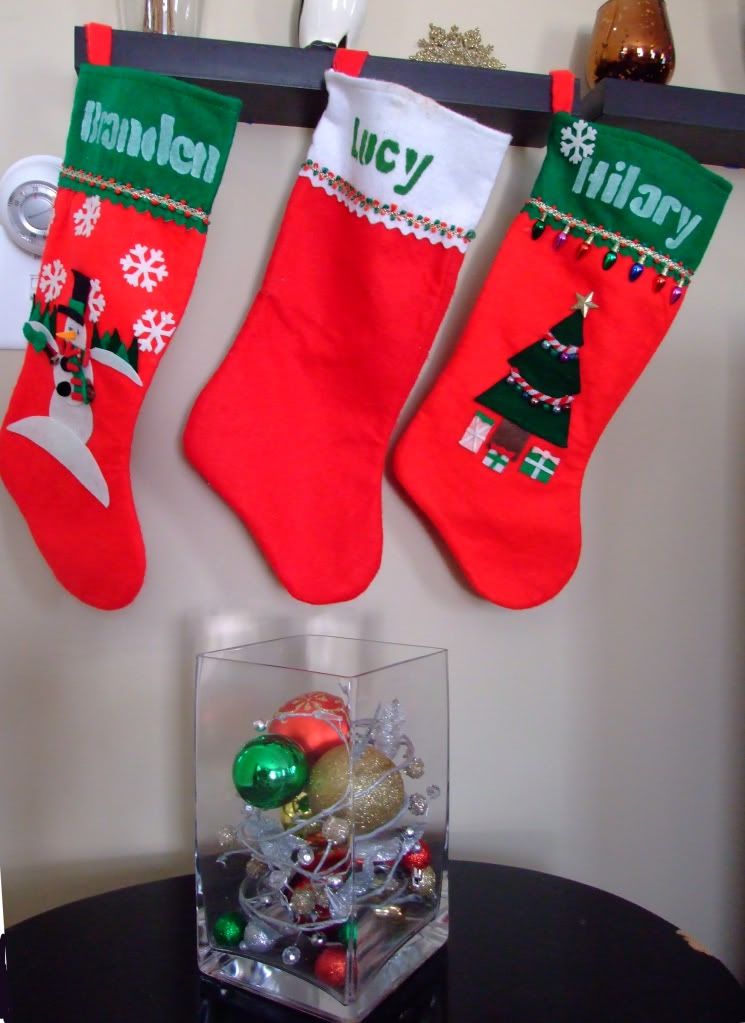 Soo, remember when I showed how we
hung shelves above our tv
to mimic a mantle? That was mostly spurred by the terrible realization (in October) that because our house doesn't have a fireplace, come Christmastime we wouldn't have anywhere to hang our stockings!
(BTW, I don't really know how our 90+ year old house doesn't have a fireplace, but whatevvvvs.)
I've been the crazy Christmas fairy the last few days, adding little decorations and dashes of holiday cheer throughout the house. I made some quick changes to the "mantle", adding some snowflakes, jars of ornaments, and of course our stockings!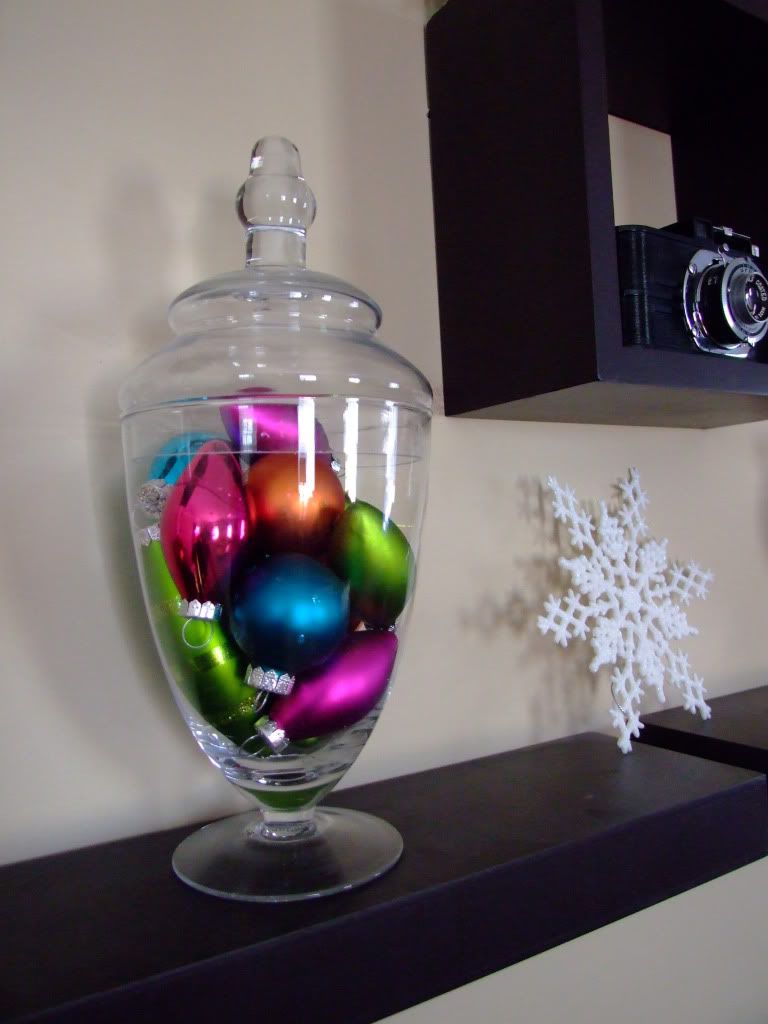 You know my love of sticking stuff in glass containers...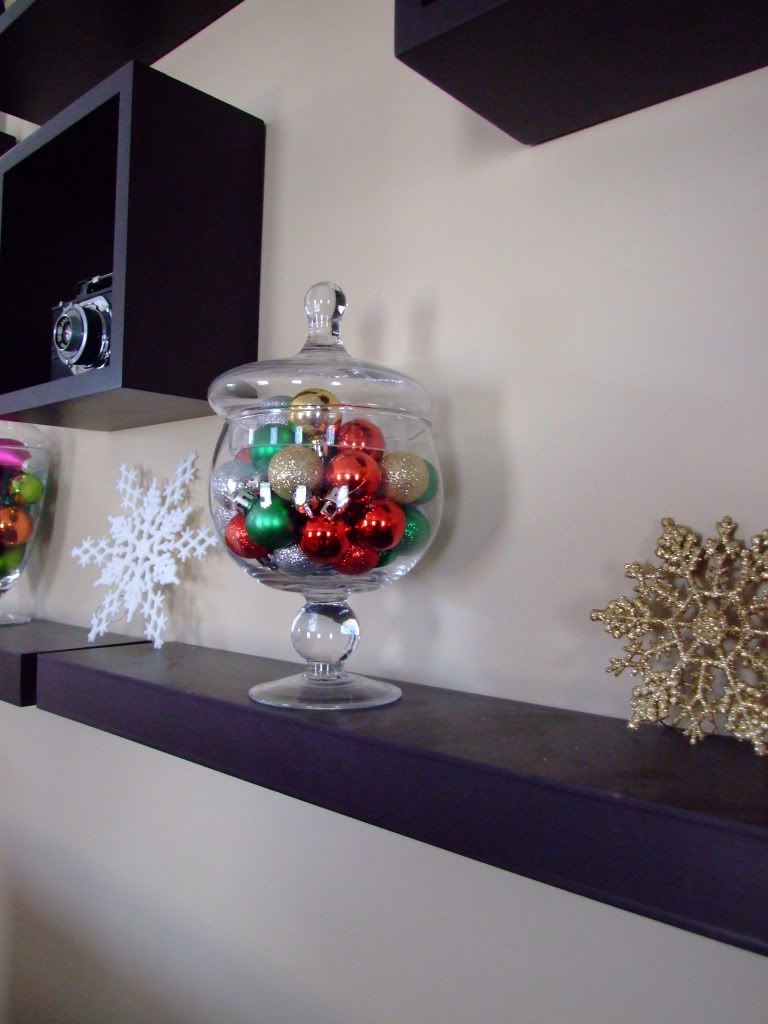 Works every time. Plus sparkly ornaments make the
easiest
prettiest decorations!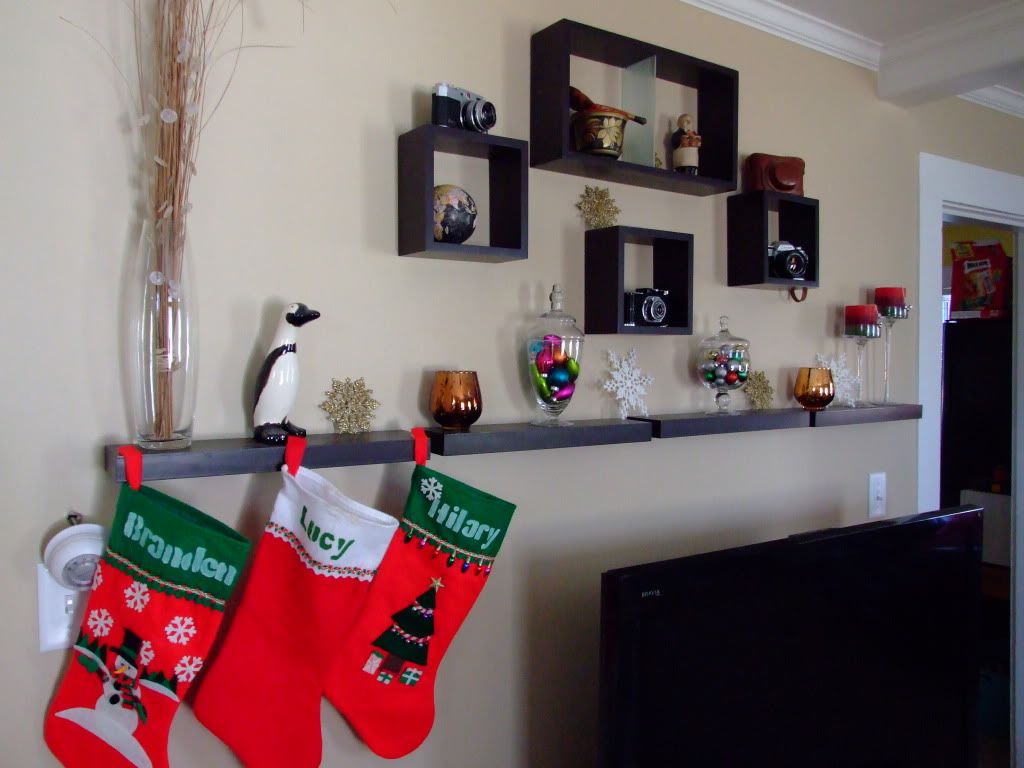 We decorated those stockings a couple of Christmases ago and they've held up well. I meant to embellish Lucy's last year but didn't get around to it. I wanted to make a felt goose to put on it (since that's her nickname... Goose, Lucy Goose, Goosey, Gooseinator... she's smart and responds to all of them) but then forgot about it. Maybe this year!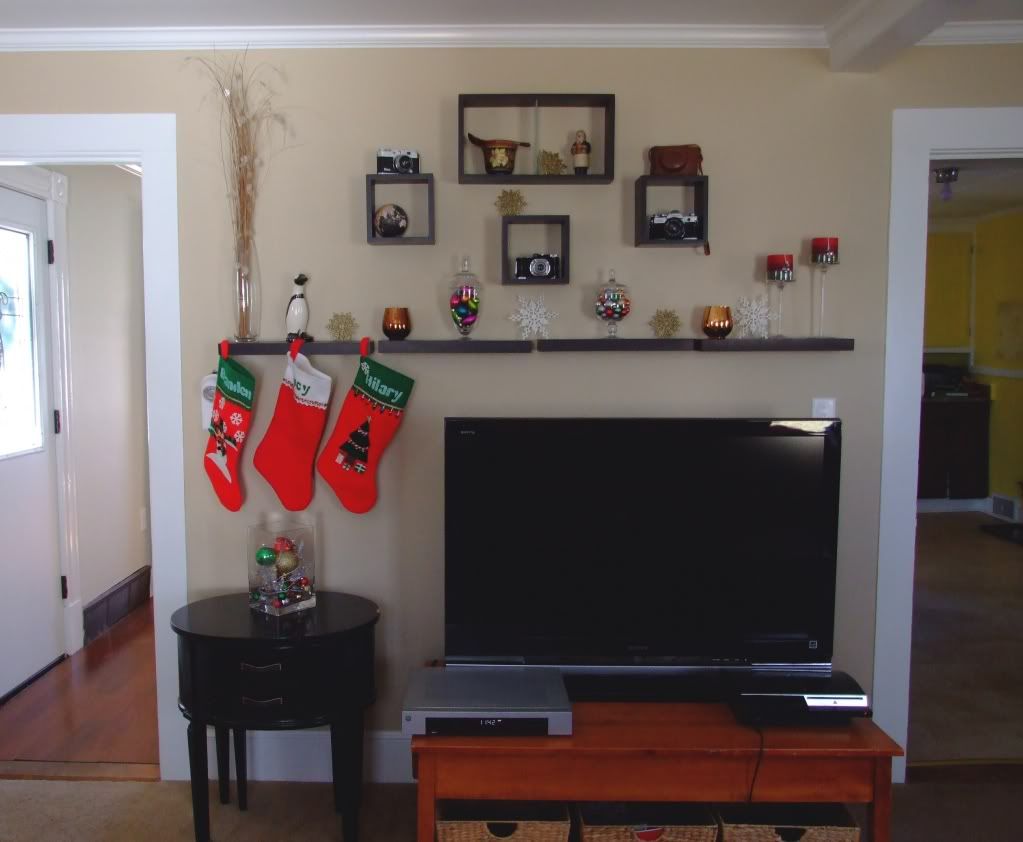 So there you have it. Nothing too crazy, but a little added holiday sparkle. It might be a fake mantle, but it holds our stockings. Even the dog's. And someday we'll buy another house with 1,481 fireplaces in it to make up for this one. :)
Oh, and we put the Christmas tree up last night, so I'll post pictures of that in the next day or two!!