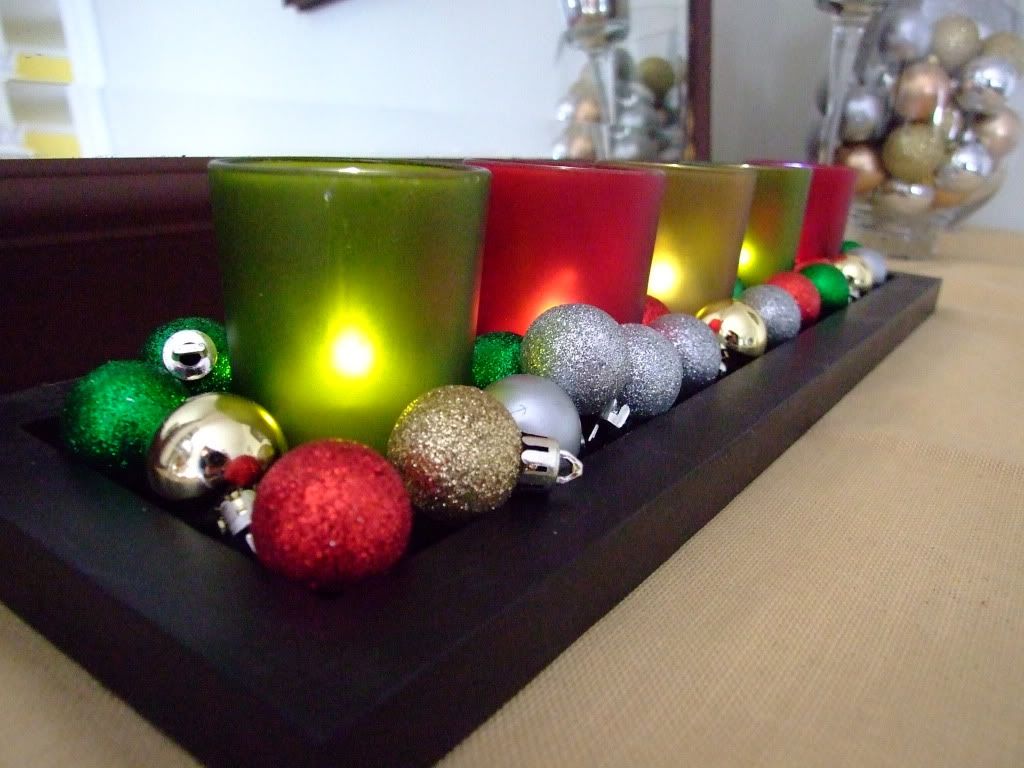 When I said I was like a crazy Christmas fairy lately, I wasn't kidding. I've been buzzing around the house putting little sparkly things here and there.
Here's the
new buffet table
in the dining room, all decked out for the holidays!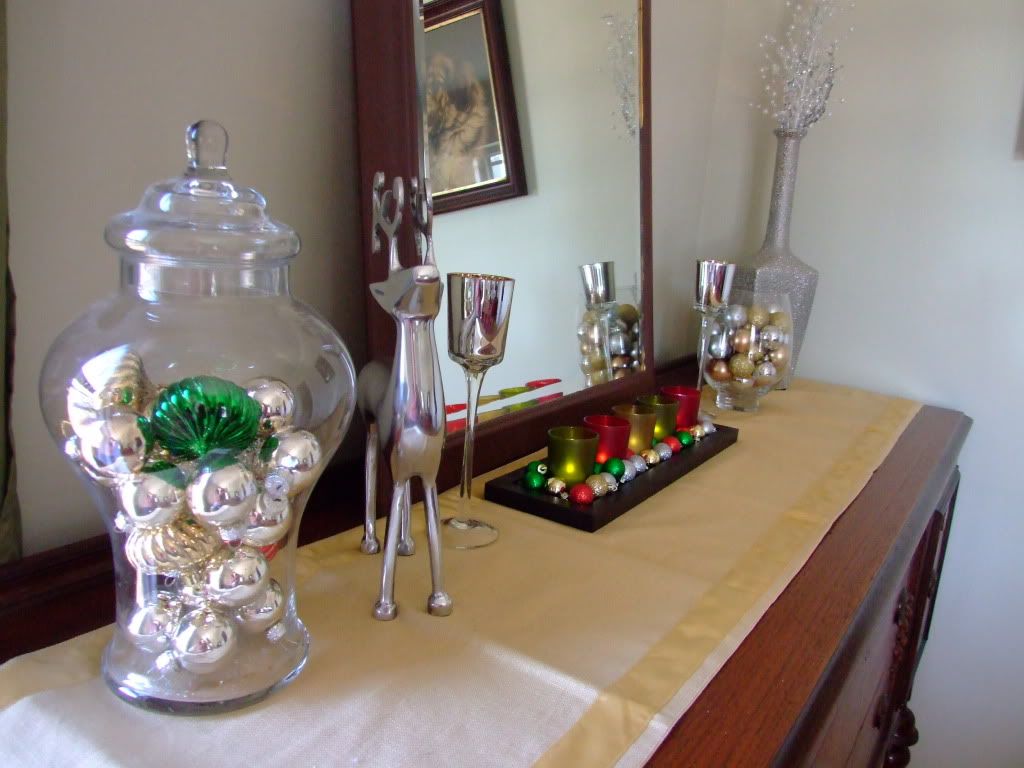 I went for metallics in mostly gold and silver, with some touches of green and red.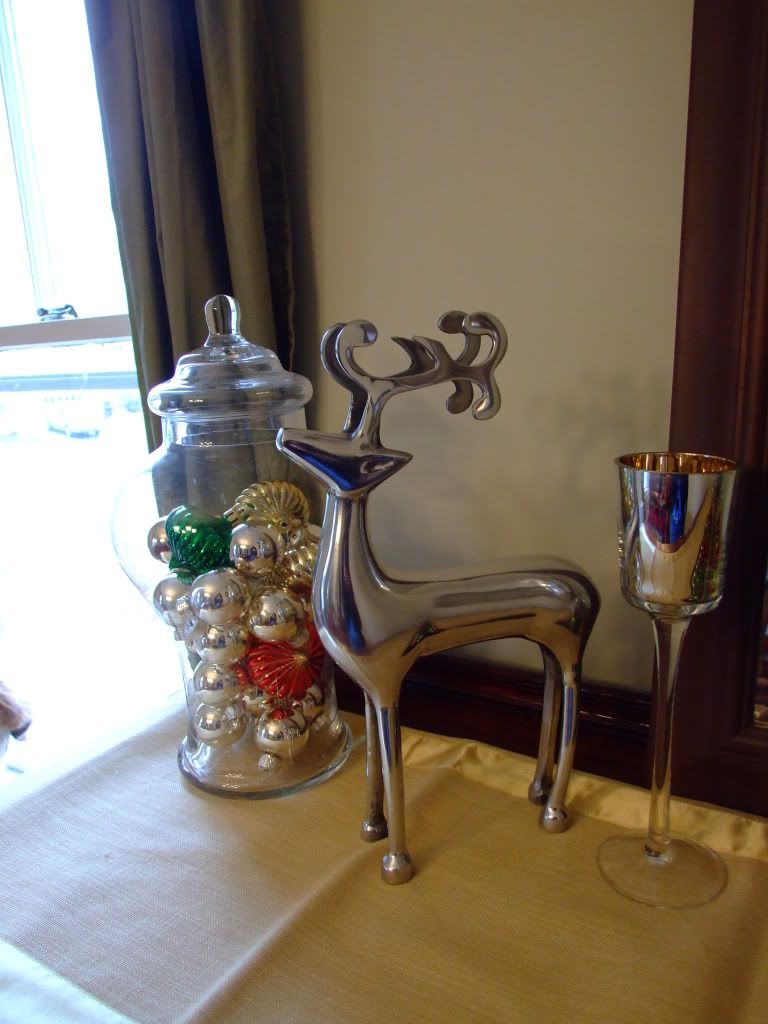 Love that reindeer! I filled the apothecary jar and glass vase from the living room with sparkly ornaments, sprinkled mini ornaments around the votive candles, picked up two cheap-o metallic candle holders, and a silver vase at Homegoods. Then I shoved in some glittery branches with beads and crystals on them from Michaels. Easy peasy.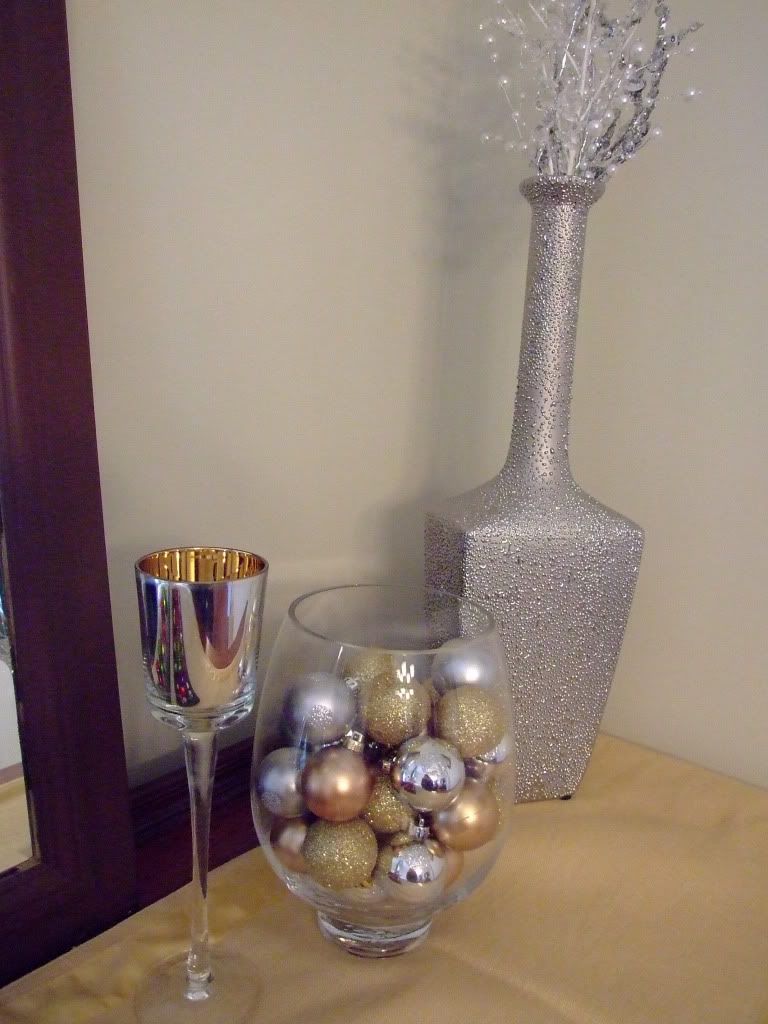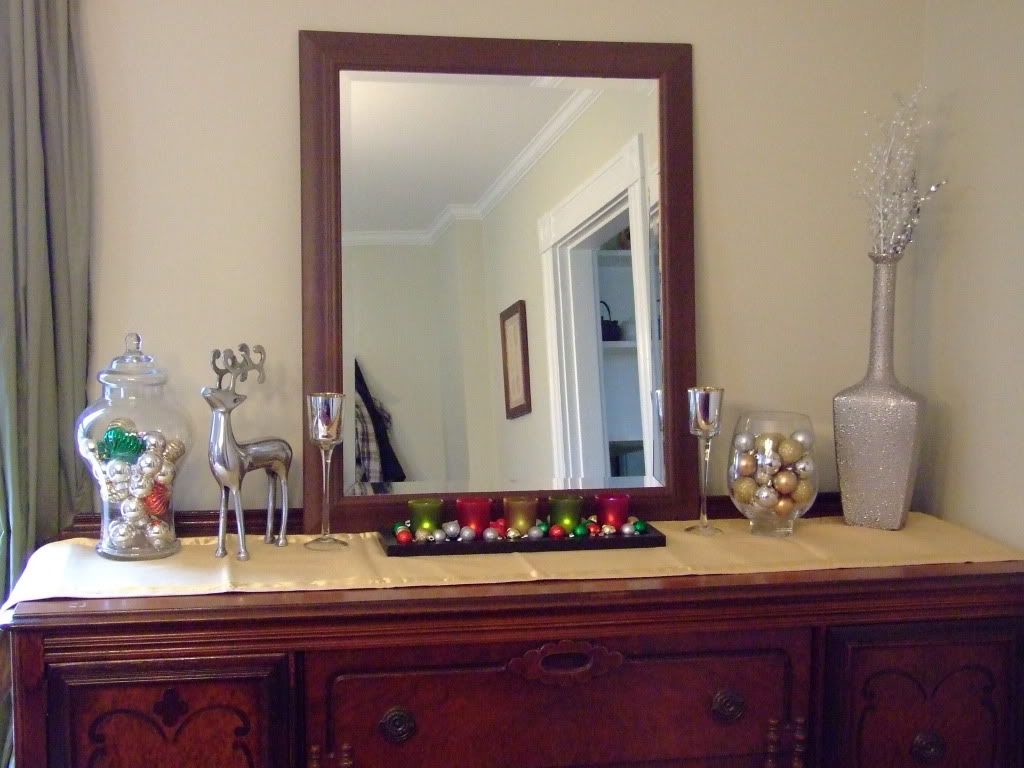 The dining table got a new centerpiece, too.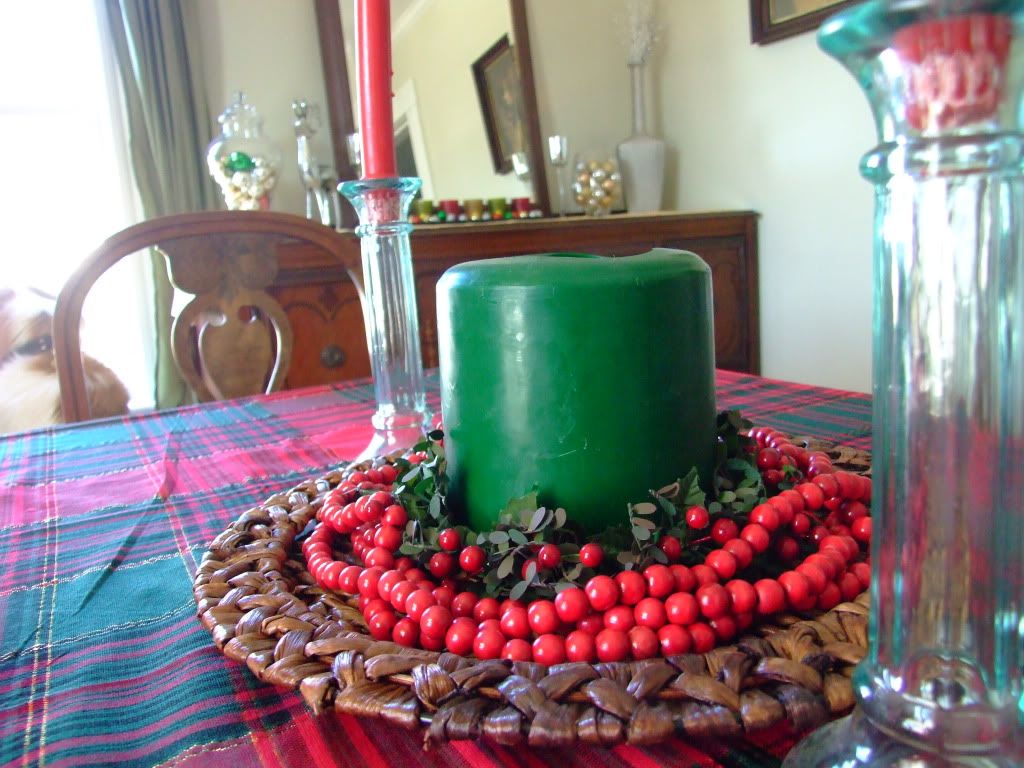 We picked up a holiday tablecloth. I used the same wicker charger from the fall centerpiece and threw on a big candle, wreath with berries on it, and topped it off with some red bead garland. Then I popped some red tapers into the candlesticks and called it a day!
I'll post pictures of our tree next, so stay tuned! With the
lights outside
done,
stockings out
, and tree up we are officially ready for Christmas!