We got so much accomplished this weekend, it feels
so
good! Most importantly, my 5-month long quest for a buffet table for the dining room has FINALLY come to an end!!!
After searching endless antique stores, furniture stores, and consignment shops within a 1-2 hour drive from here, plus scouring Craigslist every day, I was ready to give up on ever finding the right piece (at the right price). Then today we took a last-ditch drive down to an antique store in Newburyport, and we found exactly what I had been looking for at an
amazing
price!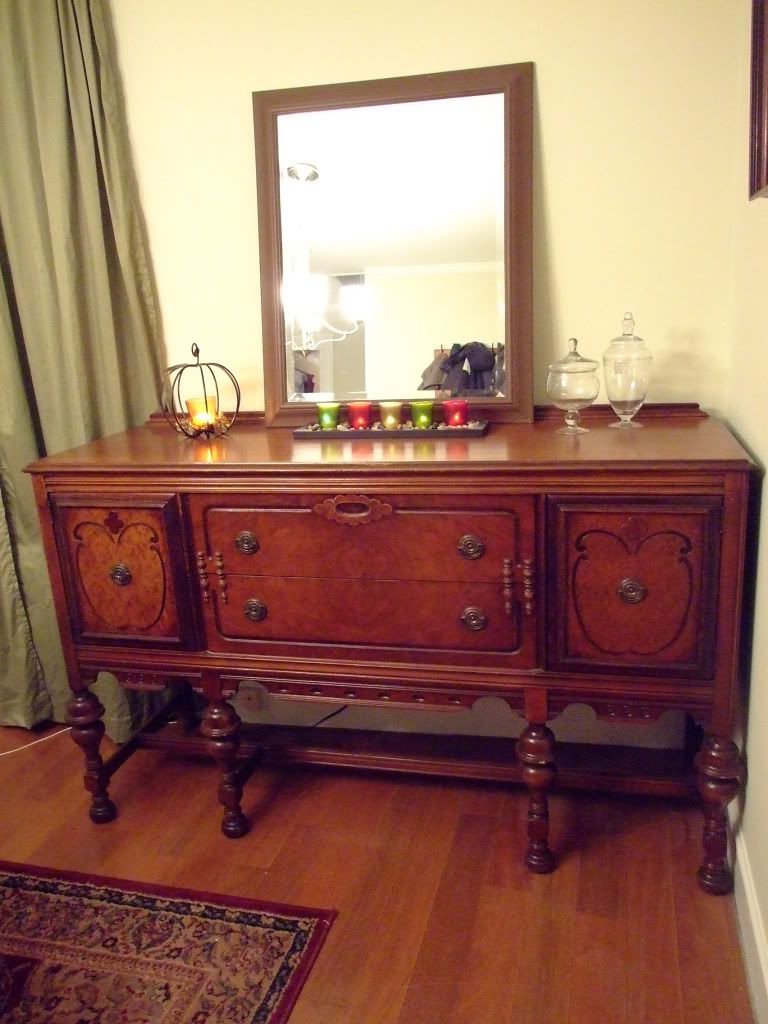 It's seriously
exactly
what I've been envisioning. And the woodwork is beautiful.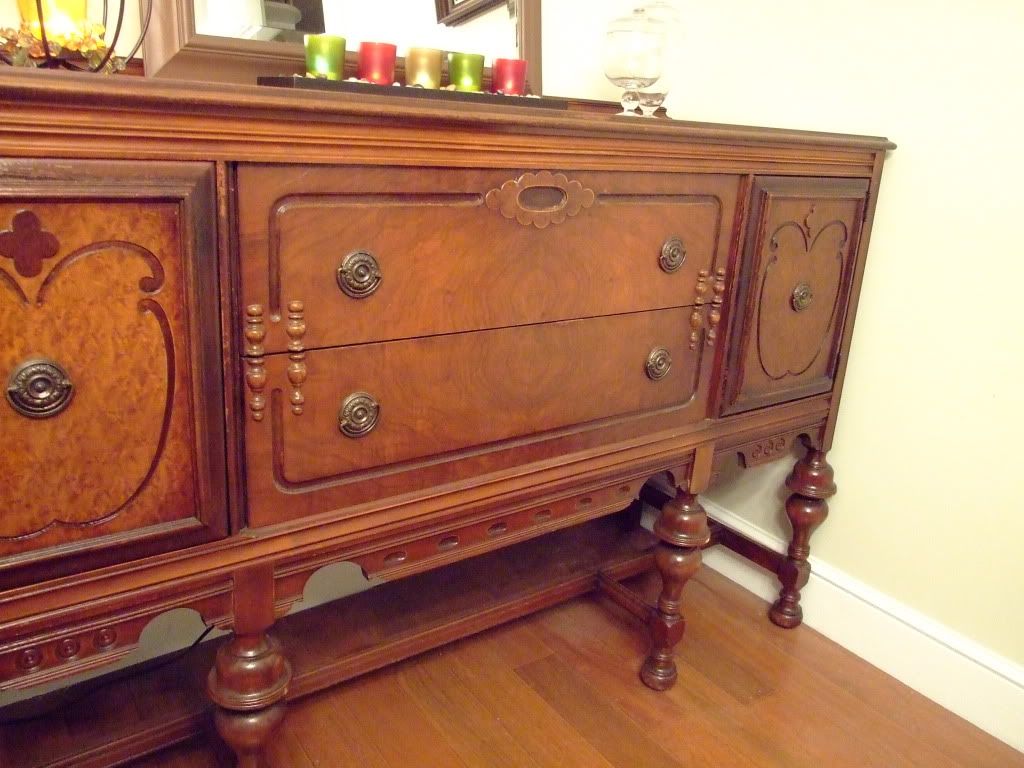 From researching the manufacturer's plaque inside one of the (dovetailed!) drawers it's from anywhere between 1917 and 1959. My guess is 1940s. (Those things on top won't be staying--I threw them on top quickly just to get an idea. I'm also thinking of hanging that mirror above it, but before I commit to mega-holes in the wall I'm going to keep it propped up for a day or two...)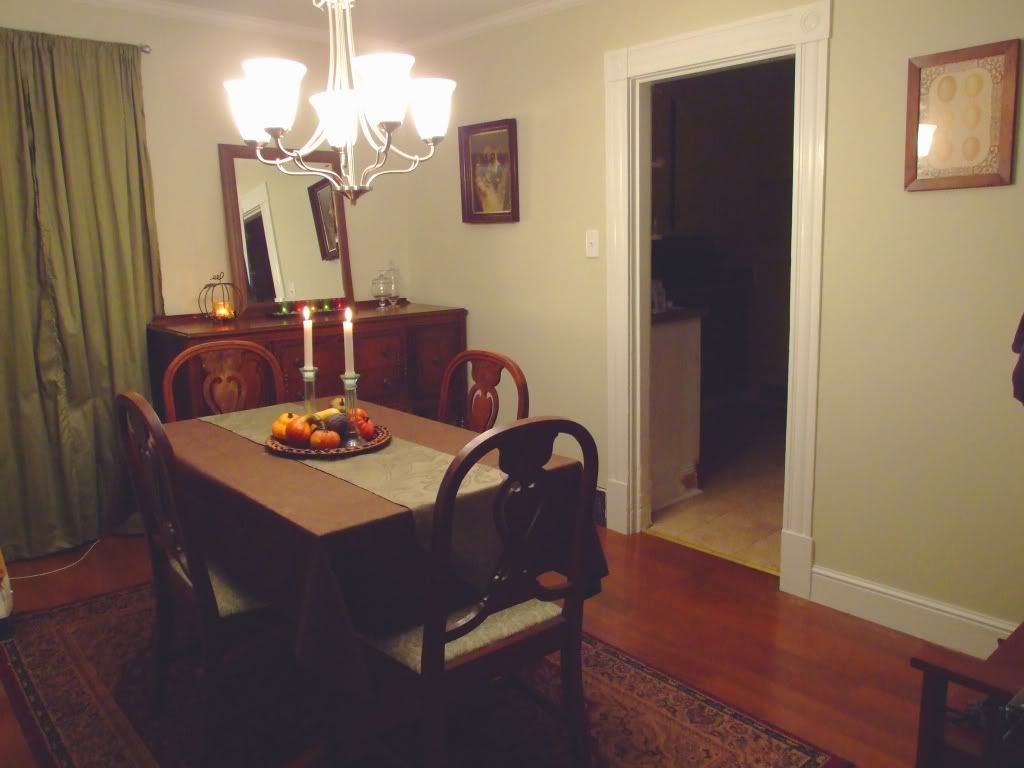 The dining room is so much more pulled together. But most importantly we gained tons of storage space, which was the biggest reason I've been looking for a piece like this. With nowhere to store things, we would end up dumping stuff in the corner of the room. And it was driving me
completely
nuts. Like, borderline homicidal. So now I can breathe easier. :)
In other weekend work, I painted the beadboard and almost all of the trim in the bathroom. It took a few coats and was pretty time consuming, but it's almost finished now. So once that's done (I only have a couple of sections left around the door) I'll be able to post some complete before and after photos!
We also started tackling the next enormous project (did you really think we'd rest after the bathroom??) and are finishing part of the basement. It's a huge deal! We have no easy place to put a washer and dryer in the house, so after discussing many options, Branden came up with the idea of finishing off half of the basement to make into a laundry room. The floor is already underway!
This weekend I also picked up a new chair for the computer desk in the living room. Having the giant office chair on wheels had always driven me crazy. I've been searching everywhere for a parsons chair for here for a long time
(almost
as long as the buffet table, but not quite!)
,
because I knew the smaller footprint would help this corner feel less bulky. They go for $80-$100 everywhere, which is just too much for me to justify paying for one faux-leather chair. So I was
psyched
when I found this guy for less than $40!
It takes up so much less space, is the perfect height, and it's nice and comfy too. Also, Branden is happy to see his favorite Picasso finally find a home. :)
In other news, I'm getting geared up for Thanksgiving, and I'm going to try my hand at piping icing for the first time. We'll see how that goes!
Also, these guys have been feasting early on my front porch pumpkins. Lucy hates them more than anything.